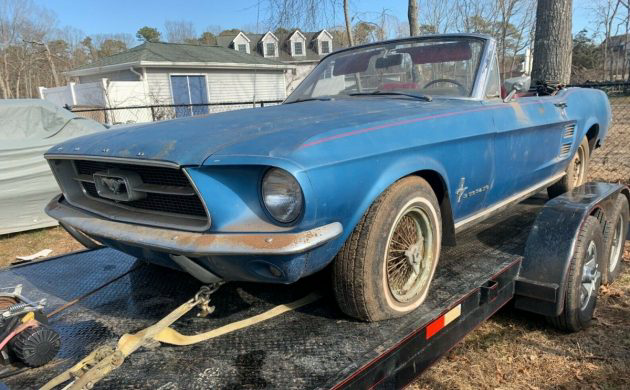 Coming off a hugely successful first couple of years, the Ford Mustang got a mild restyle for 1967. And sales continued to be strong, but off a bit as new competitors were getting in on the pony car act. This '67 convertible has been holed up in a barn the past 10 years and needs a complete restoration. It's a C-Code Mustang, meaning it has a 289 2-barrel V8. The car is located in Manahawkin, New Jersey and available here on eBay with the no reserve auction has seen bidding reach $8.500.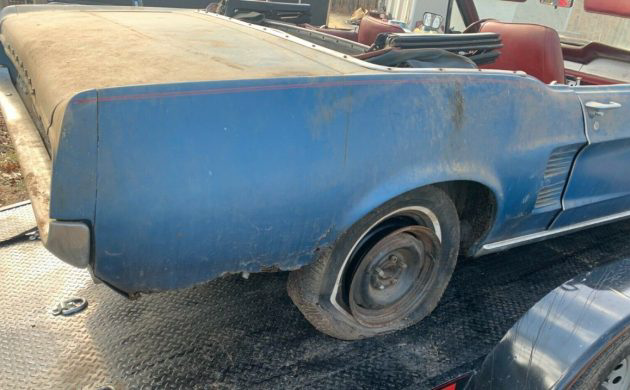 The restyle in 1967 added a little size to the car, enabling the engine compartment to house big-block engines. Along with the bigger overall footprint, interior and cargo space were increased in the process and the Mustang's signature rear taillights now had concave lens. Of 472,000 Mustangs built for '67, more than 38,000 would be "standard" convertibles (as opposed to those with Deluxe trim). The seller's ragtop is one of those cars and has been off the road for at least a decade. At such, it does not currently run.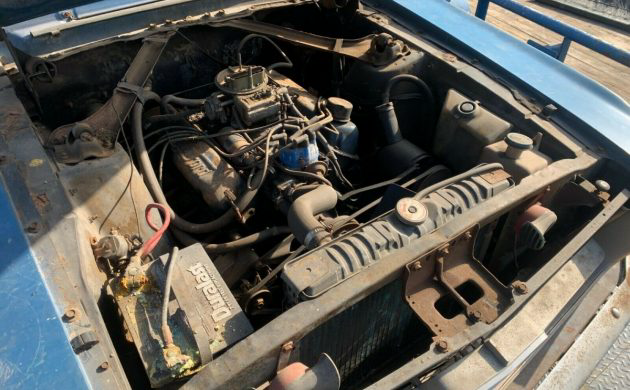 We're told than a hay barn in New Jersey provided a haven for this car. From the photos provided, the convertible top is down which suggests the car was stored that way, not the best of solutions. There is no mention if any attempts have been made to resuscitate the Ford, so that will be left to the buyer to undertake. The 200 hp 289 engine is flanked by an automatic transmission, floor-shifted of course. We're told the apron stamps are still in place and jive with what's on the clean title.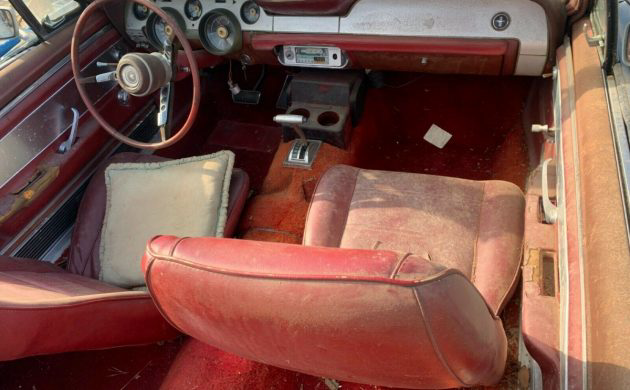 The seller tells us that the body is "not that bad" but at least both rear quarter panels have been bitten significantly by the rust bug. Both bumpers are rust pitted, but we don't see any dents that will have to be addressed. The seller says the floors are problematic and some of the photos taken of the undercarriage support that some serious crusty activity is present. We assume the glass is okay, but all we see of it is the windshield.  The red interior was likely quite attractive back in the day and some of it may clean up, but the driver's bucket seat looks to be broken and the dash pad will need replacing.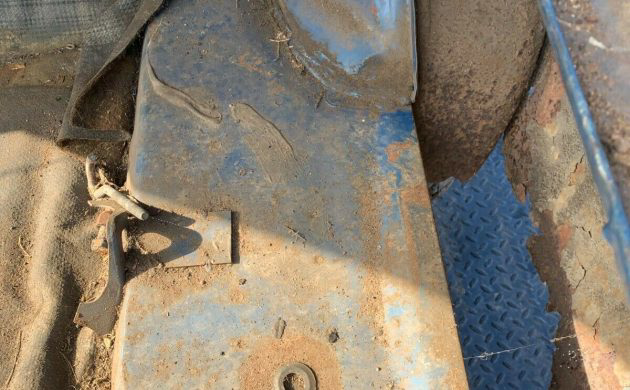 For the earlier Mustangs, the fastbacks and convertibles command higher price now at resale time. A really nice drop top can go for north of $30,000 according to Hagerty, and even higher with a big-block engine. It's a shame this one has so many rust issues with because it could otherwise clean up well enough to show on the weekends, if coaxed to run again.