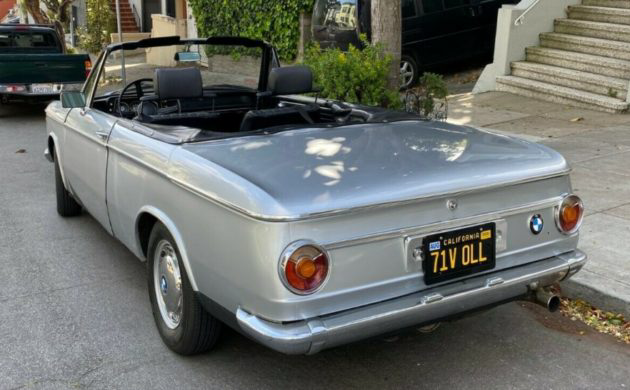 If you're a fan of BMW's classic 2002, you have likely found the idea of a convertible version appealing at one point or another. Sadly, BMW didn't officially import a drop-top version of its classic two-door sedan, and the Europe-only 1602 convertible was produced in an exceedingly small quantity. That's why this example for sale in San Francisco is a bit of a once in a lifetime opportunity for the '02 enthusiast, as the seller has done the hard work of importing it from South Africa and getting an ARB exemption letter, which is pretty much solid gold in California. Find it here on eBay with bids to over $22K and the reserve unmet.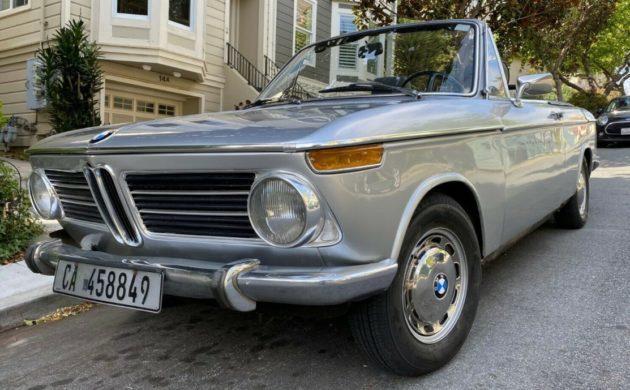 The seller details a lengthy history involving the car and his efforts to bring it stateside. The description is a great read, detailing a South African eye doctor who brought the 1600 over from Europe following the passing of her son-in-law, who owned the car. The 1600 lived there for 30 years, before a tip from a friend of a friend at a local Mercedes dealer led to the car being brought in for a visual inspection. Fast forward a few months, and the seller has the rare 1600 convertible in the U.S. and successfully registered with the elusive ARB exemption in place. The bodywork looks fantastic, with no signs of rust.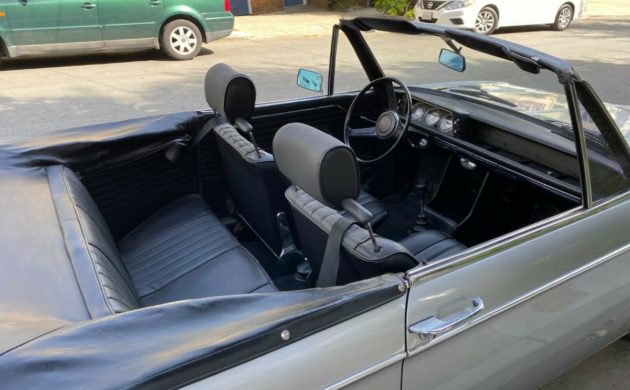 The seller even has the original title and license documents from the previous owner to put to rest any concerns over authenticity. The interior looks to be in fine shape, with no obvious signs of wear. The dash doesn't appear to be cracked, and the 1600 is equipped with the preferred manual transmission (honestly, production was so limited that I don't even know if an automatic was even offered.) The seller notes the soft top is usually in the down position due to being difficult to close as the fabric has tightened. You can see in eBay photos that someone put aftermarket speakers in the doors, and the grills have rusted.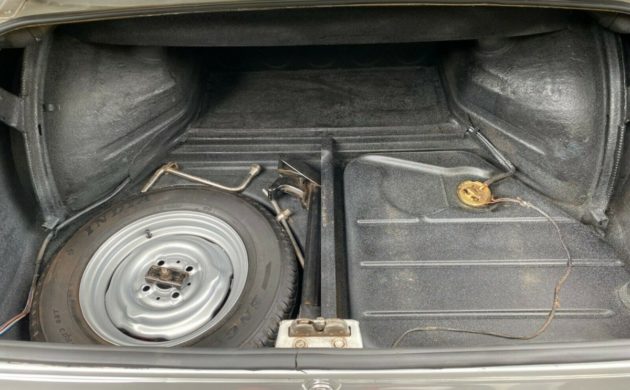 The vulnerable rear shock mounts and rear wheel wells show no rust or signs of previous repair, a great indication that this 1600 has been both loved and properly stored. I would think a convertible in particular would show signs of rot in areas like these if not properly stored, so it's a strong indication this 1600 convertible has been loved throughout its time on the planet. The seller notes the only reason for selling this Bavarian rarity is due to an unexpected relocation back into San Francisco, which takes the fun out of driving anything, but especially a pleasure cruiser like this. Hopefully, its next owner lives near some backroads.