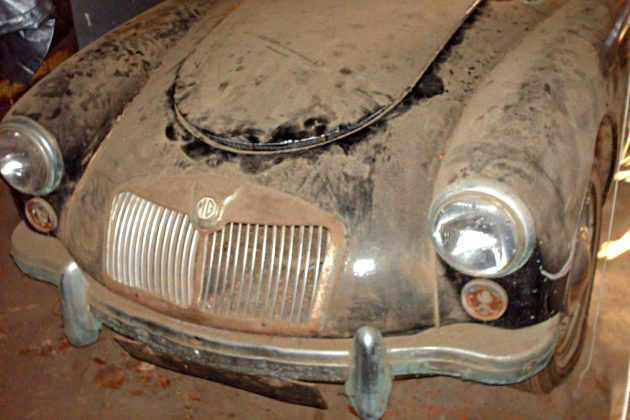 For some of us the sight of finding a forgotten and dusty old car is something that our dreams are made of. I can only imagine the excitement felt by the seller upon finding this '61 MGA 1600 Roadster. Parked in a Connecticut Barn since the 1980's this MG looks like a promising project. This iconic British sports car and all of its accumulated dust is offered for $7,900. Check it out here on craigslist out of Canton, Connecticut.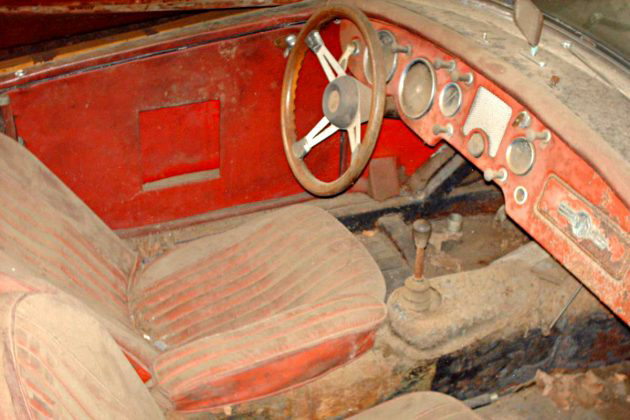 Dust and dirt has gotten everywhere, but what lurks under that many layers of grit remains what looks to be a rather solid sports car. Once the interior is vacuumed, washed, and detailed, you would be left with a nice enough driver quality interior. There is some surface rust on and around the radio blanking plate, as well as on the floor around the dead pedal, and transmission tunnel. All of this rust appears to be surface with no rot visible. Also a later model steering wheel has been fitted from stock.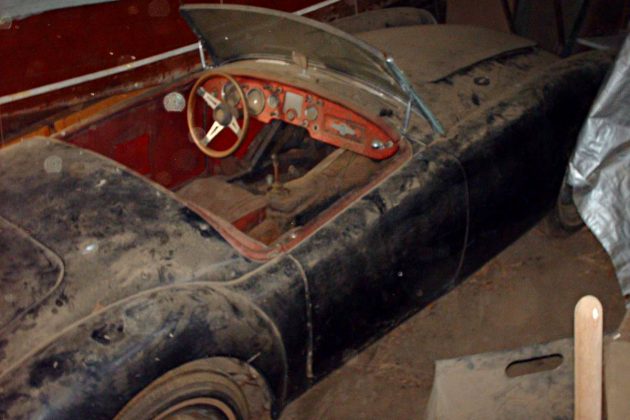 Difficult to make out from the photos, but the body appears to be in nice shape. There is no evidence of rot in the rockers, and the body seems straight. The paint is starting the crack and lift exposing raw metal on a few body panels.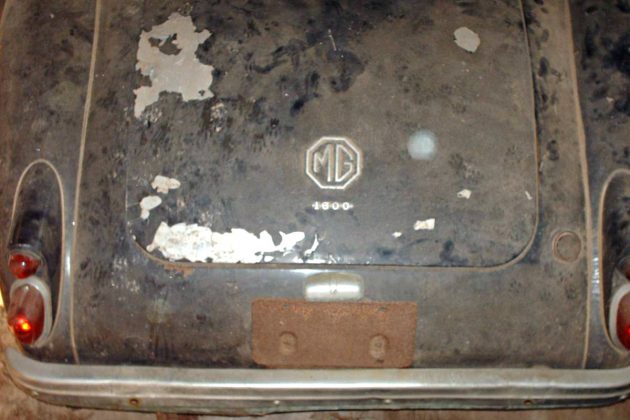 Mostly complete, with what appears to be minimal rust this MGA could turn out to be a solid driver once again. Although not currently running, the seller mentions that the car will roll, and that the engine turns over. Both very encouraging and overall the car seems like a grand project to start with as MGA's can so often be riddled with rot. What type of dusty cars have you found on your Barn Find adventures?