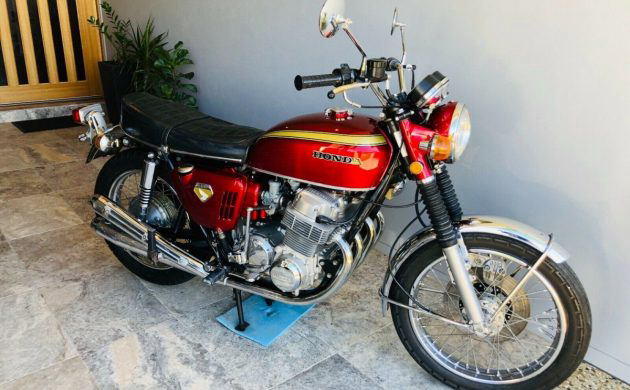 The Honda CB750 is perhaps the most significant Japanese motorcycle ever made, and certainly among the top ten of important motorcycles, period. Combining performance, reliability, and comfort like not previously seen, the CB750 is a cherished collectible among motorcycle enthusiasts. That sentiment reaches a fever pitch when it's an early production model like this one, with a sandcast crankcase. Though this beautiful survivor will cost you a few bucks to ship given it's located in Australia, some enthusiasts likely consider that a small price to pay for a survivor. Find the Honda here on eBay with bids to over $46,000 and the reserve unmet.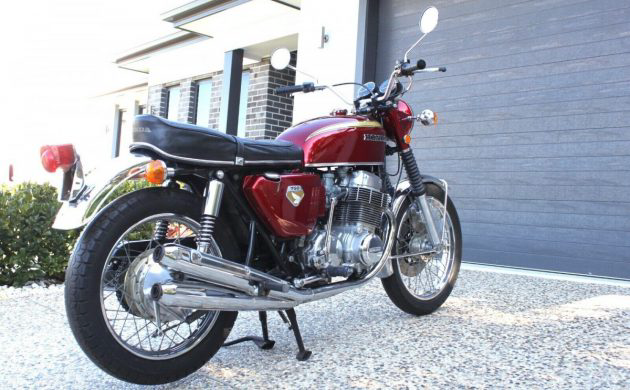 As some of you may recall, I am helping a friend of mine sell vehicles from a large property in Georgia, including a stash of motorcycles and parts (with the emphasis on parts). Just the other day, we had a gentleman come by to inspect a Yamaha TR250 and he noticed we had a CB750 project in the pile of bikes. More significant? It, too, was an early sandcast model, and you better believe we are working hard to get that one ready for sale. It's nowhere near as special as this example, which the seller claims retains most of its original parts, and what needed to be replaced was done so with an emphasis on finding only factory replacements.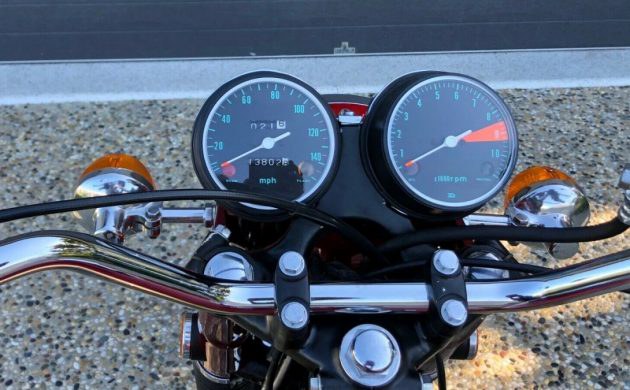 Interestingly, this is a USA model that somehow made the extraordinarily long journey to Australia. I ship about one crate per year from Australia, and while the costs are manageable, it's not something I look forward to doing. This bike may have been purchased from California and shipped to the land down under solely for the purpose of a sympathetic refresh given how desirable these early bikes have become. Depending on how long he's owned it, the seller may actually land right side up on this example if he bought it for reasonable money and then performed the restoration as he's described in the listing, which included a top-end rebuild and respray in original colors.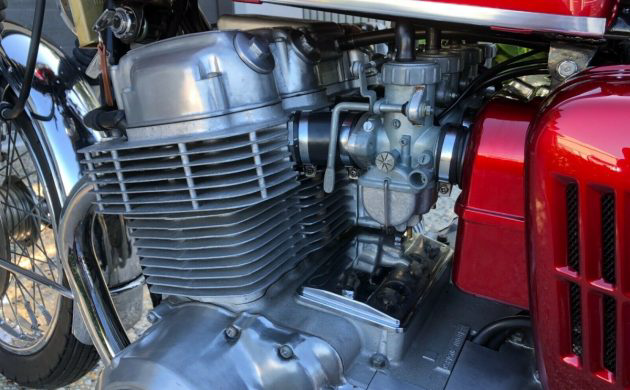 The seller notes that the "….early two-digit machines are the rarest of all the sandcast models," referring to the VIN number which denotes this is indeed an early bike – possibly one of the earliest non-prototypes to come to market recently. Given the strong prices restored examples have seen at auction, I'm not surprised to see the reserve hasn't been met. Yes, it has been restored to some extent, but the work performed was to a highly original bike with the desirable matching-numbers sandcast engine still in place. Those bikes don't come along often, and the claimed early production numbers really do push it over the top.
Have something to sell? List it here on Barn Finds!