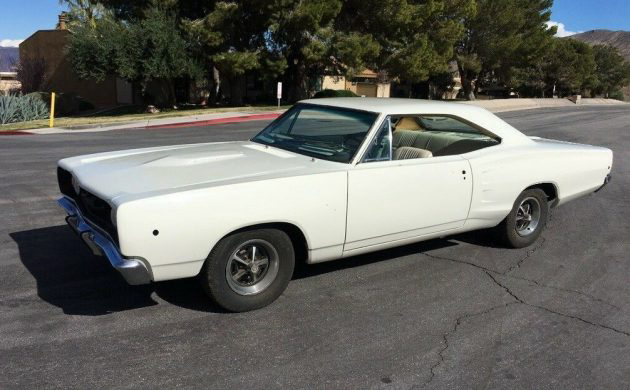 If you're looking for a straight forward project, perhaps something you could do with your son or daughter, this might be a good prospect to consider. It looks like much of the work is done on this Dodge Coronet project car. What we have here is a 1968 Dodge Coronet R/T located in Boulder City, Nevada. This Coronet is listed here on eBay with a Buy It Now price of $22k or you can make an offer.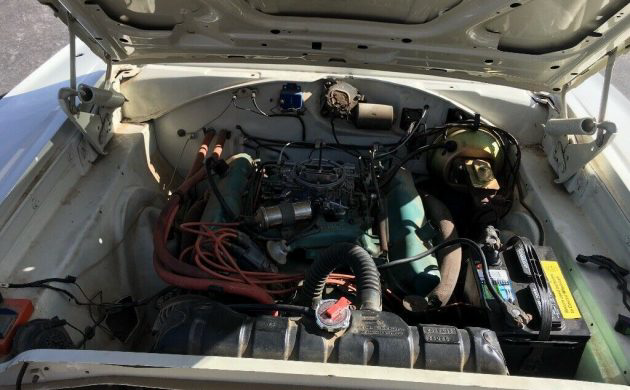 The motor is listed as being a rebuilt, matching number "L" code Mopar 440 big block with 4 bbl carburetor. The rest of the drivetrain is supposed to be a 727 TorqueFlite auto trans on the column and a Posi rear end. The listing says the seller obtained this car in December 2005 from the second owner's son in basically the unfinished condition that we see here. The previous owner had made considerable progress restoring it before he passed away. The seller has not gotten around to completing the car and has decided to sell. The listing states that all the parts and trim are available and the car is ready to finish and reassemble.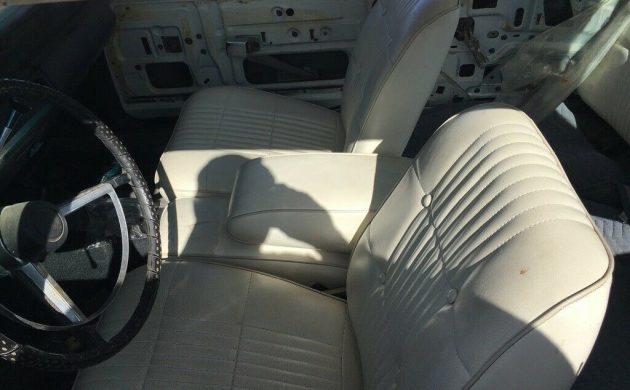 The interior is unfinished and needs to be completed. The original seats and interior panels are said to be "decent shape" originals all in the original white color. There is supposed to be a new headliner, a replacement dash panel with no cracks and a new vinyl roof for the exterior that all need to be installed. This is another one of those unfinished projects where you're going to get a pile of parts with the car. You just want to make sure you get all the parts or you know what is missing and you can consider the price accordingly.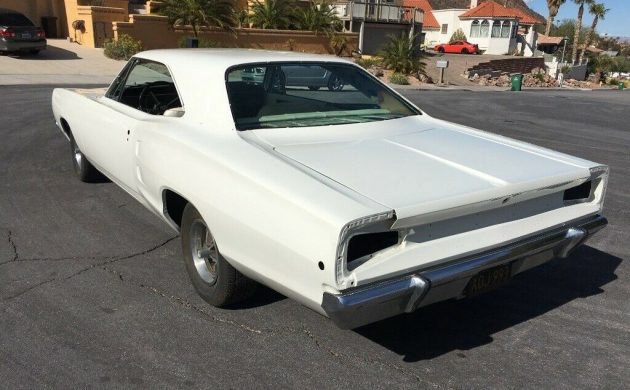 Overall, it looks like this could be a pretty rewarding project. The bodywork looks like it is mostly finished. Often this is a huge part of the job and the part that many people want to avoid. It's a fairly significant risk to buy some project in progress because things like rust and corrosion could just be covered up. To have any confidence, you really need to inspect a car like this to make sure it is up to standards. This could be a really fun project to work on with family or friends. So what do we think here? Does this project measure up? What do you think it will really take to get this Coronet back on the road? Is it worth the price or what'd you offer? Questions, questions. Let us know what you think!