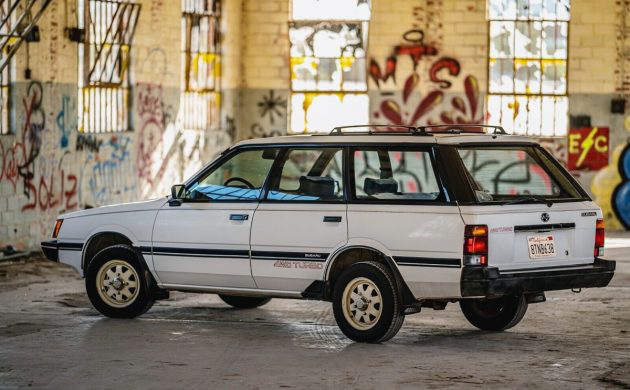 This 1985 Subaru GL Turbo 4×4 wagon was a one-owner car since it was sold new in California 35 years ago. The owner, who was 92 years old, recently passed away and the seller got it from the estate. It can be found listed here on Barn Finds Classifieds, or here on eBay. It's located in Monterey, California and there is a $6,999 buy-it-now price listed.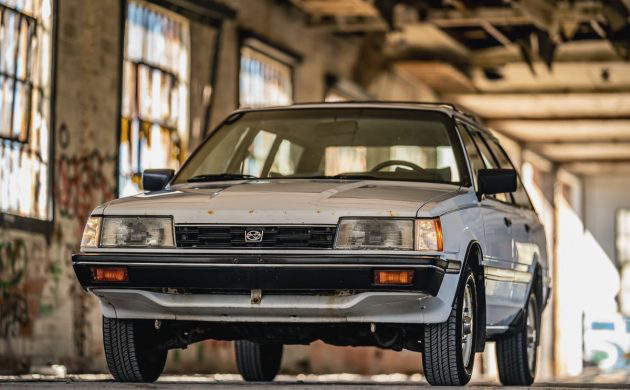 The seller has done an amazing job of photographing this car, which makes me think that we need a Barn Finds annual award for best photos. Who's with me?! Come on. Ok, well I like to have great photos of online vehicle listings even if nobody else cares about it. (let us know in the comments section) You can possibly tell that this Subaru isn't 100% rust-free, at least as far as surface rust goes.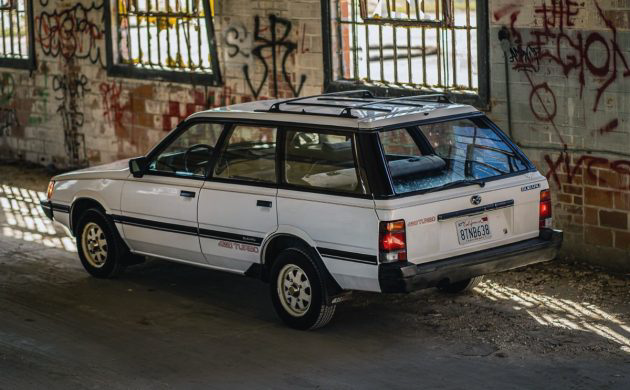 This is an amazing looking car from ten feet away, but it was near the ocean and it has suffered from an underlying rash of surface rust almost everywhere which is unfortunate. I get the shivers thinking about this thin sheet metal having been so close to salt air, just knowing how quickly they rusted to death when they were driven on salty winter roads. The seller is showing it all so they're not hiding that fact – kudos for them for being honest in that way. It is a great looking car overall, though. This is a third-generation Subaru Leone but cars here in the US were named DL, GL, and this is a GL Turbo which is the one that you want.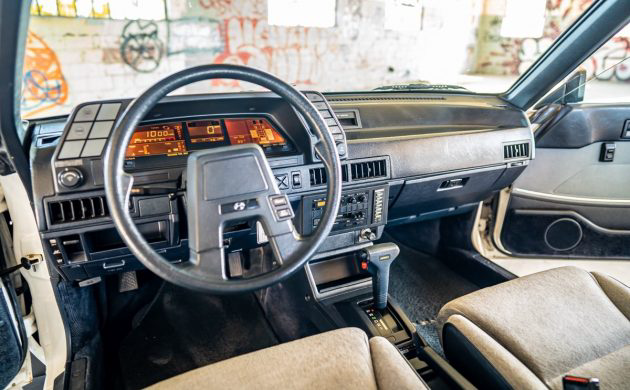 Gaaaa! Ok, this one has an automatic transmission and most of us were hoping to see a 5-speed manual when we got to the interior photos. The woman who bought it new would have been around 57 years old when she bought this car and that may have been a factor in it having an automatic. Or, maybe it was just easier to commute with, who knows. You can see the spaceship-like digital dash which is super cool and 1980s video-game'y. It appears that everything works, according to the seller's great video shown here on YouTube. You can see many of the details on the video, such as the button on the shifter to activate the 4WD system.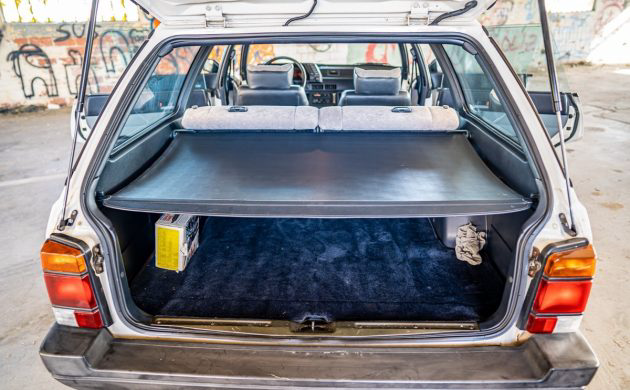 Some of you may remember that I recently had a 1988 Subaru RX Turbo 5-speed sedan, a unicorn even rarer than an actual unicorn. It was a great car but it had a lot of painted-over rust and that was so disappointing since I'm a detail person when it comes to my vehicles. I would have to disassemble this entire car, treat the rust, and put it back together again… The interior does look good, though.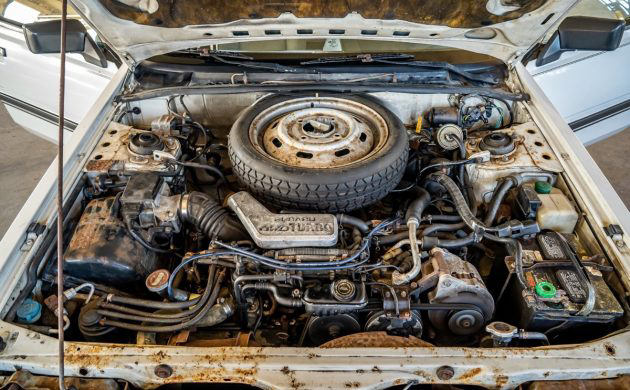 This engine is Subaru's EA-82T, a 1.8L boxer-four which with the added turbo pumped out 110 horsepower or so, give or take. It was about a 15% bump in horsepower over the non-turbo so there's that. As a reference, here's what my RX Turbo engine looked like. The seller says that it runs good and it has had some recent maintenance but has been sitting for a while so it may need to be checked out before taking it on a long drive. Have any of you owned a Subaru of this era with a turbo?