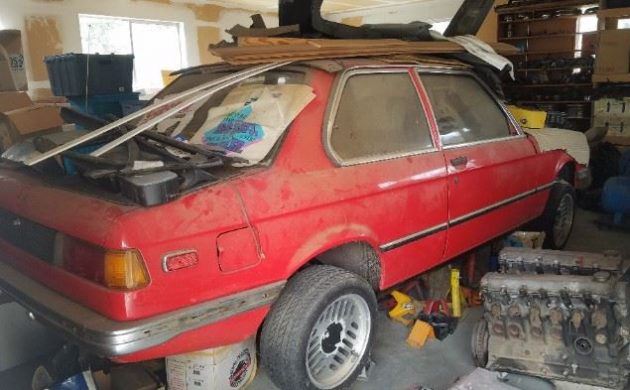 Generally speaking, my jets have cooled a bit in terms of my love for all-things BMW. You might say I've over-indexed on the brand in my own collection of project cars, hence why you'll see some changes in my garage in the coming months. This estate sale, however, is to tempting for a variety of reasons that it's making me wonder if I'll be bidding virtually for the first time ever at an estate sale on the other side of the country. The collection features some very high grade items, including a European-spec E21 3-Series in the preferred 323i configuration with a rare AC Schnitzer turbo kit – and that's just the tip of the iceberg. Find the whole lot here on EstateSales.net, with bidding starting August 26 and going for four days.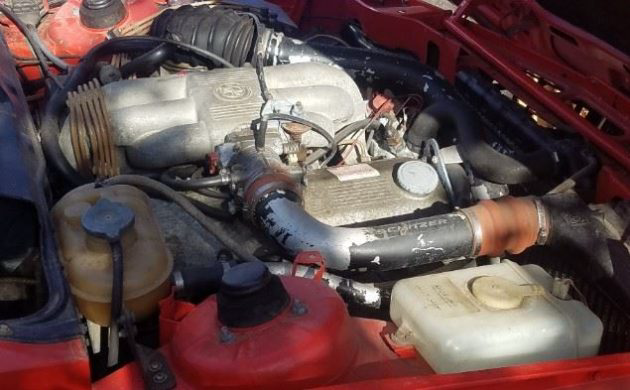 Thanks to Barn Find reader Fan of the Barn for the find. Now, a European-market BMW of any flavor is instantly desirable. Throw in the fact that it's the 323i, effectively the hottest flavor of an E21 from the factory, and the interest trends even higher. Then, add in the mother of all turbo kits from one of the most storied brands in BMW tuning history and you have a trifecta. This 323i comes with the largest engine BMW put in an E21 chassis from the factory, offering a fuel-injected inline six. Then, at some point, an owner saw it fit to install an AC Schnitzer turbo kit along with period Centra alloy wheels and who knows what other goodies we can't see here. Rest assured, they had a taste for only the best parts you could buy for a BMW of this vintage based on the other items in the sale.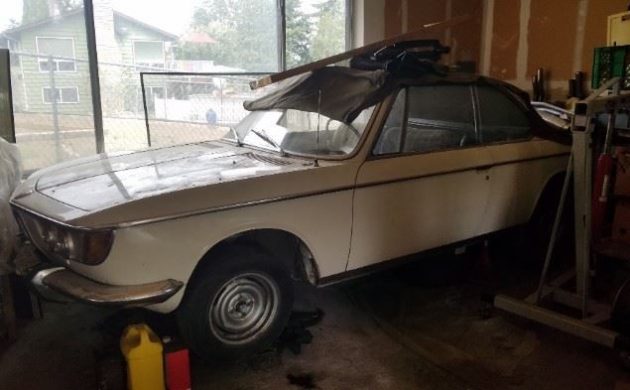 But wait, there's more! The sale will also include this pretty 2000CS coupe with the rare (and preferred) manual transmission. Yes indeed, someone knew what they were buying, and spent wisely. The later E9 coupe will always be the model that brings the most money at auction, but these early coupes are not far behind at this point. So many of them show up as rusty hulks with a slushbox in the center console that finding one that isn't trashed by rust with three pedals instantly grabs the eyeballs of anyone who follows the "Neue Klasse" models offered by BMW. The example shown here certainly comes with more questions than answers at this point, but it looks largely well preserved with its interior and drivetrain intact.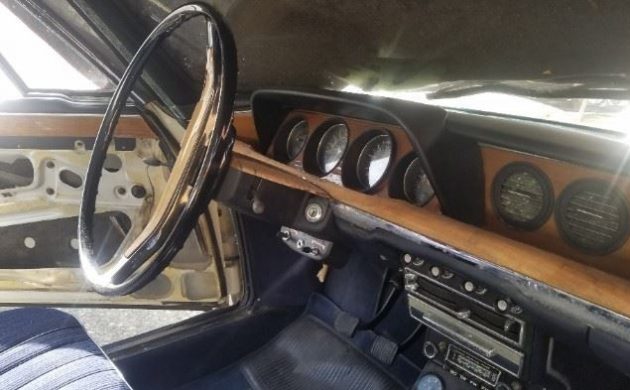 Now, I was confused at first because I could see in photos that there were pictures of an automatic transmission in the center console – when it dawned on me that there are two 2000CS' in the stash, one of each transmission type. That's the trouble with big estate sales like these – it's hard to get a grasp on what you're looking at until you're in the tent waving your paddle. Regardless, it's rare to find two of these cars in the same place, at the same time, and in seemingly respectable condition. The lot includes loads of other desirable parts for BMW enthusiasts, from wheels to fog lights to spare engines and more. There's also a large comic book stash if you're into that, along with various pieces of garage and mechanical equipment.