Battery-powered vehicles have been around for well over 100 years, it's not a new phenomenon. I would argue that it's also not a flash-in-the-pan feel-good exercise for folks often labeled as tree-huggers or any such nonsense. They really are a technological tour de force which makes it always surprising for me to hear real car guys and gals cut them down as being a waste of time. This 1974 Porsche 914 EV can be found here on eBay in Lake Forest, California and the current bid is just over $2,200 with no reserve.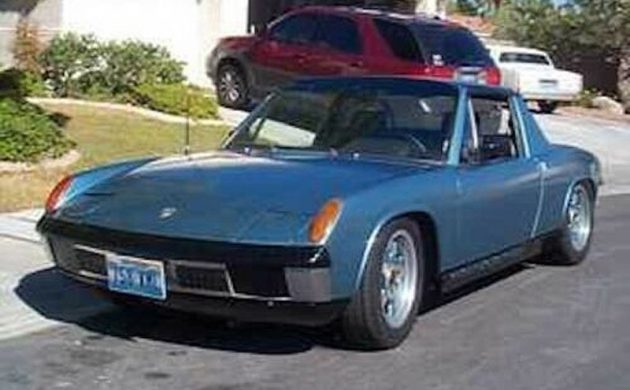 These are the only two exterior photos, which is always supremely disappointing. There are no photos showing the other side of the car at all, for all we know it could be missing, or pink, or who knows what. For a seller to have put such an incredible amount of work into what looks like a nice EV conversion, if they would have taken just two or three minutes to take better photos it could have made a real difference in the selling price. But, it is what it is, as no Porsche driver said, ever.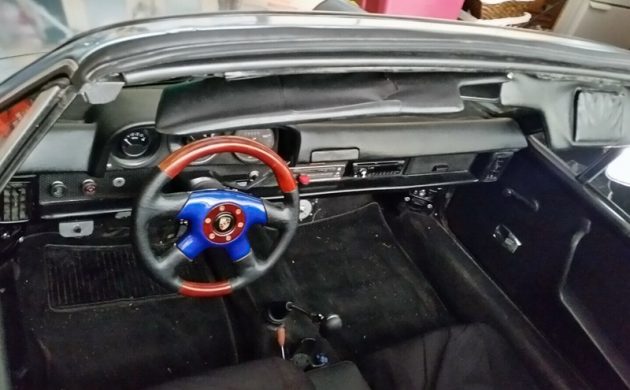 The steering wheel is electrifying and/or shocking, and I promise that's the only pun that I'll use on this one. We have seen quite a few EV conversions here before and I think they're always interesting. I have one, a 1988 Subaru GL EV conversion, one that our own Jamie Palmer knows very well because it's been stored in his shop building for several years now. Thanks, Jamie! If an original engine is kaput, it's a fun way to do your daily commute or to run errands, which most of us could easily do with just a 30 or 40-mile range.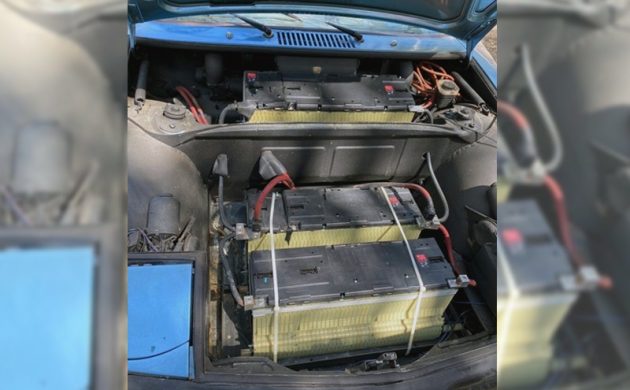 The seller says that this one has a range of just 35 miles which is much lower than I expected to see, but that's still more than most of us would commute on a daily basis. I mean, back when we commuted other than from the bedroom to the dining room table to be on Zoom meetings all day. And, then commute back to the kitchen 8-feet away for a sandwich and then back to the dining room table again. Remember commuting and how we all complained about it, but most of us would give anything to go back to those days again, just a few short months ago?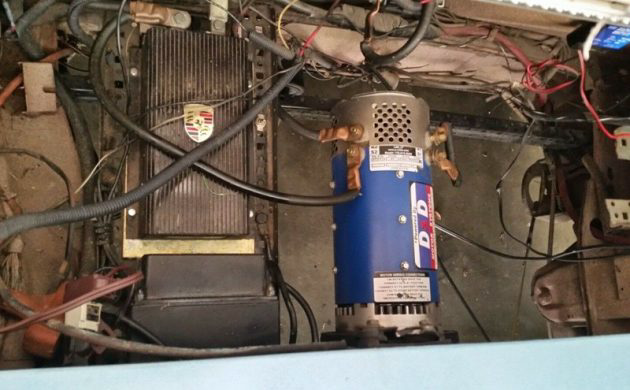 The seller says that this great looking 914 body is, well, they don't actually mention the body at all, but it sure looks great. There is a 12-volt control battery from a 2012 Chevrolet Volt and it has lithium-ion batteries, which makes the 35-mile range a head-scratcher. It does need work, as evidenced by the super low bid price. The D&D motor needs rewinding, the transmission needs seals, and the emergency brake needs work. All of that is doable in a single-car garage and it would sure be a fun way to grab some groceries without making any noise.