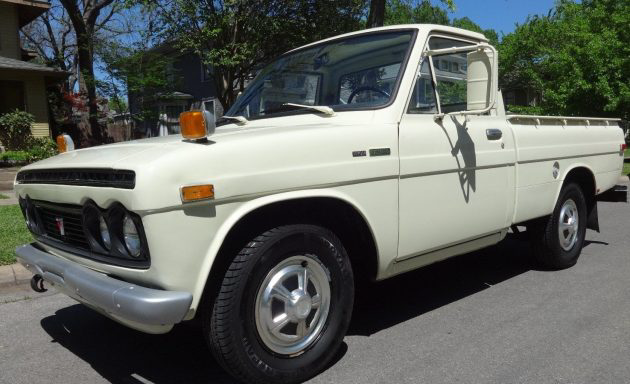 Due to rust and relative obscurity, finding a vintage Japanese pickup in the USA is one of the more difficult project vehicle searches you can embark on – particularly if you're looking for a nice one. Starting your search in a dry state like Texas is a good first step, as examples like this 1970 Hilux here on eBay demonstrate. It has under 70,000 original miles and comes with a stack of receipts from the selling dealer.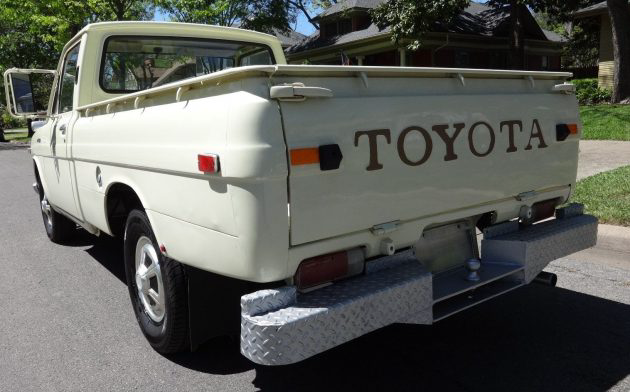 The auction is ending at the end of the day on Thursday, so lodge a bid soon if you're on the hunt for a mint, vintage 'Yota truck. This one is an impressive specimen, with all of its factory decals in place including in the cab's rear window, which I can't even recall seeing before on other examples. I'm not sure that those rear side markers lights are original, but the lamps on the far edges of the front fenders are, which is just the sort of detail that keeps these early Japanese pickups equal parts fun and weird. The rear bumper may not be correct, however.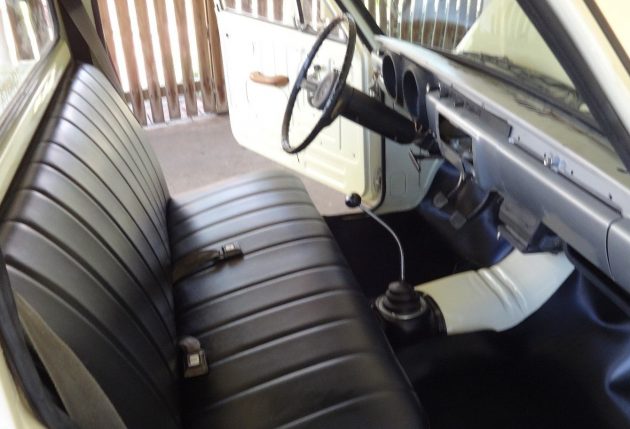 The seller says the interior needs finishing, but I'm certainly not seeing how or why in this picture. It looks great, quite frankly, and the untorn bench seat and uncracked dash further demonstrate just how well-preserved this Hilux is. If nothing else, you'd expect those areas to be sun-damaged even if the outside is perfect, as that's not uncommon to find on Texas and other desert-area vehicles. Not here – though I do wonder if it's missing some carpet around the transmission tunnel. That's a quick fix if that's the only issue the seller is referencing.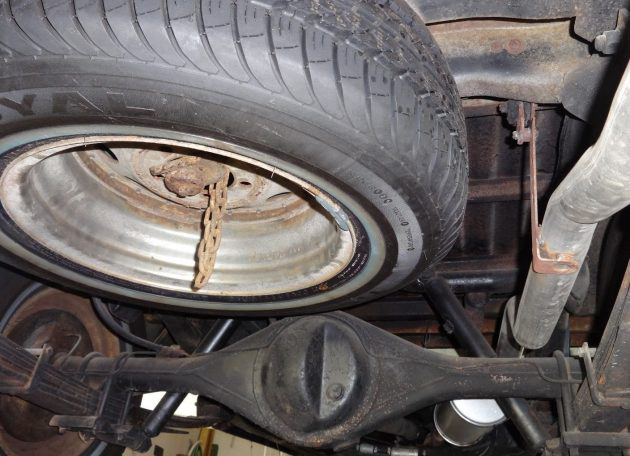 The seller says there's no rust and with photos like these, you believe it. This thing is dry from stem to stern. The best part about a collectible workhorse like this Toyota is that you won't spend a ton of money to own it, and you likely won't be afraid to use it for the occasional errand or home project. The body will be the biggest risk in terms of watch areas, as the included maintenance files seem to indicate trouble-free motoring is in store for the next owner. Keep it out of the wet stuff and this Texas Hilux should be a useful addition to any collection with the potential for a modest increase in value.