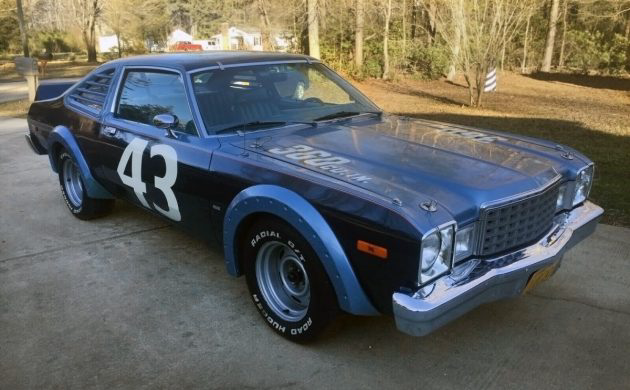 I have somewhat of an obsession with a few things – all of them are legal but not all of them are healthy. Like, ice cream, the old TV show Dragnet, Japanese market scooters, and lately the 1978 Plymouth Volare Street Kit Car. I know, for a vintage Japanese car guy, crazy. This nice example can be found here on eBay in Hayes, Virginia and it has a current bid price of $9,000 but of course, the reserve isn't met.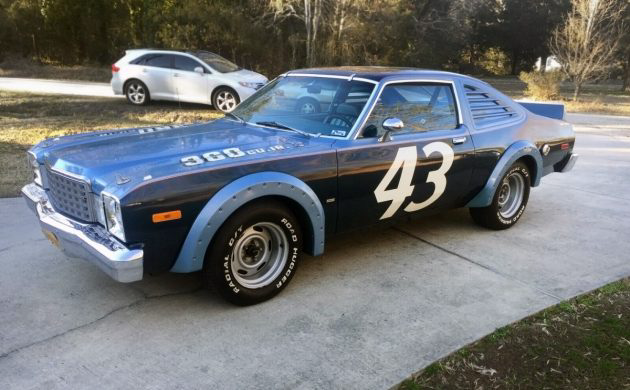 Having a wife who is a head shrink hasn't done anything for my ice cream, retro tv show, or car addictions. The car and scooter hoarding thing is out of sight/out of mind due to having two double storage units filled with vehicles. And, being 40 pounds under my "ideal weight", it's easy to eat as much ice cream as I want to without any visual clues that I have a problem. But, once a Volare Street Kit Car shows up on a trailer she may have me committed.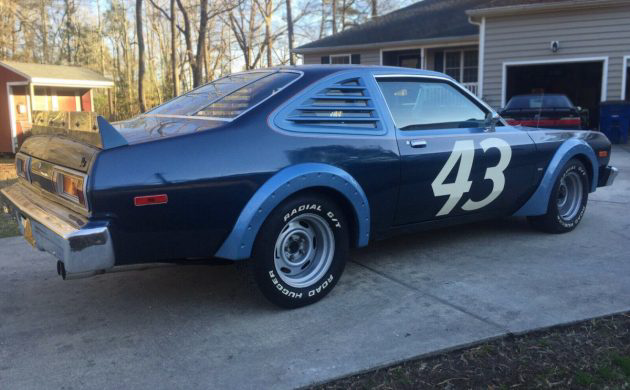 This is one of the nicest examples of the Street Kit Car Volare that I've seen, but it isn't perfect. The seller is honest in mentioning a few little things, such as "some minor rust bubbling around the antenna mast and also at the lower fender." Another obsession of mine would be factory special edition vehicles with factory graphics packages and stripe kits, even if it dates them to a particular era or especially if it dates them to a particular era. This car has all of that and more. The bolt-on fender flares are the finishing touch.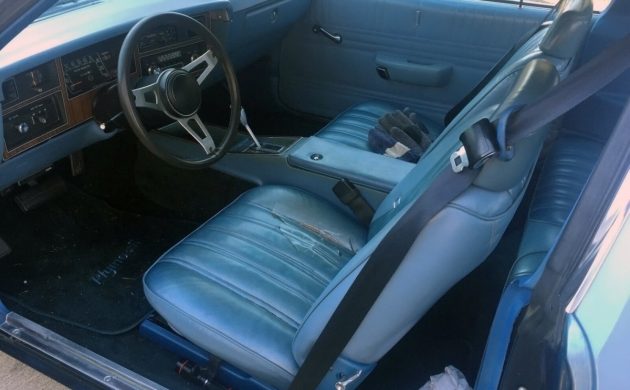 The A43 Street Kit Car package was an option for Volare buyers but only 247 of them were reportedly made. Dodge made a mere 145 Aspen versions and I never see those come up for sale, so if you have one… This car was sold less than a year ago and I'm surprised that it's for sale again, especially since the current owner appears to have put less than 500 miles on it according to the odometer readings between the last sale and now. I have owned cars for less than a year, ones that I never, ever thought that anyone would be able to pry out of my cold, dead fingers. Tastes change and sometimes we just like to experience a car for a while and then let it go to keep it in circulation and let someone else enjoy it while we pursue yet another car, and that's ok. I wish people would do that with a few cars that I've wanted for a long time but can't seem to be able to find.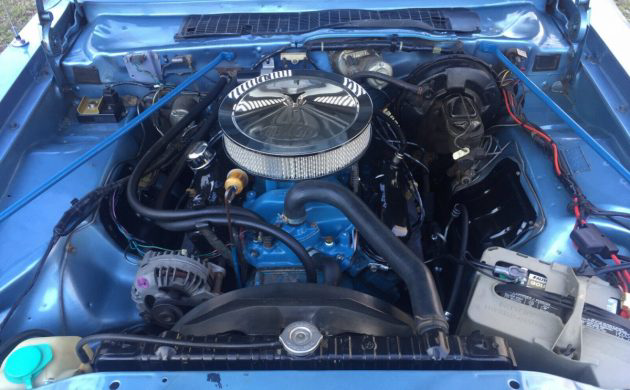 This beautiful engine is a 360 cubic-inch V8 with around 175 hp. I don't believe that this is the correct air cleaner housing and I'd want to track one of those down, but that's just another one of my obsessions. The seller says that the "original emissions equipment has been removed, and a Weiand dual-plane intake, Street Demon carburetor, Rev-n-ator ignition have been installed." This has to be one of the nicest examples of this rare model around. What are your automotive obsessions?
Have something to sell? List it here on Barn Finds!