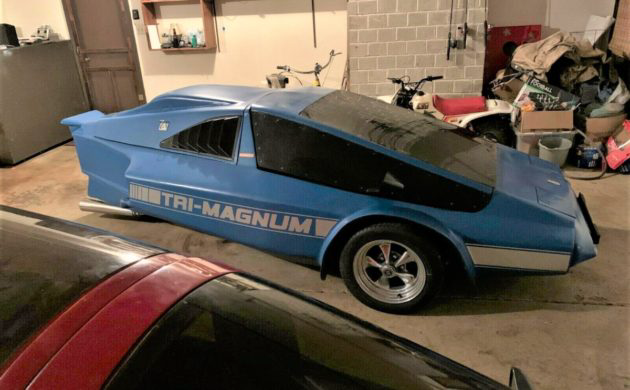 "What on earth is that weird thing?" is what most people say when they see these for the first time. This interesting thing is for sale here on eBay out of Dayton, Ohio, and it's essentially a real road-legal vehicle made completely DIY from plans and blueprints. Thanks go to Ed for sharing this tip! Read on to find out more.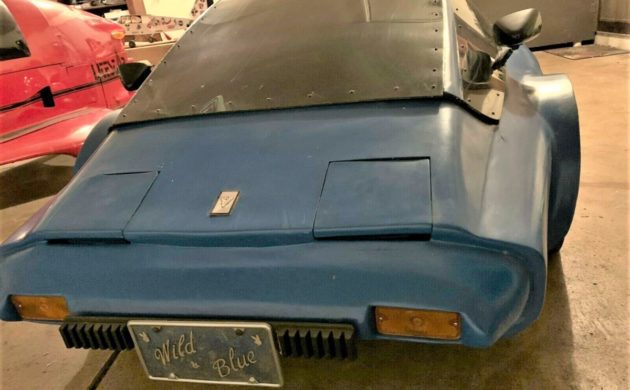 Long before the days of the Can-Am Spyder or Polaris Slingshot, three-wheeled vehicles in various forms came and went. In fact, the Benz Patent Motorwagen from 1885, widely regarded as the first automobile, was a three-wheeler. Over the years, many models have appeared on the market, but only a handful of those models have been do-it-yourself units like the Tri-Magnum.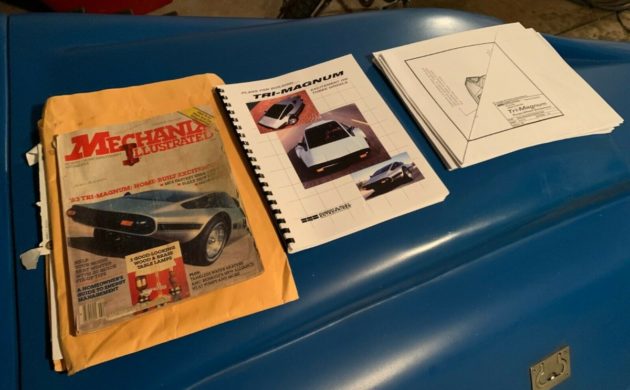 The Tri-Magnum was dreamt up and designed by Robert Q. Riley, founder of Quincy-Lynn Enterprises in Phoenix, Arizona. He and his team started in the mid-1970s, designing outlandish vehicle bodies, watercraft, and fitness equipment. By the early 1980s, the team came up with the Tri-Magnum – basically, it's a motorcycle chassis and drivetrain with the front suspension from a compact car and completely homemade panels. Featured in the February, 1983 issue of Mechanix Illustrated, one could mail-order the plans for a paltry $17 and build the vehicle however YOU wanted. It wasn't a kit car, it was a true do-it-yourself.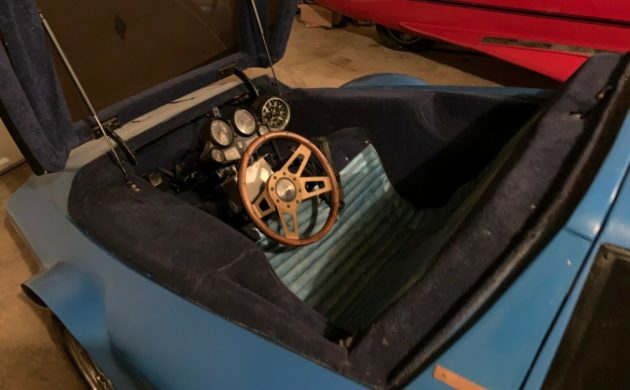 The seller of this one doesn't go into as much detail as we would like, nor are the pictures as nice as they could be, but we can get a general idea. We're told that it ran when parked, but we don't know how long ago that was. We're also told that it's complete, but again, it's difficult for a buyer to know that unless they're familiar with Tri-Magnums. We found it a bit confusing, though, that the seller says it's a 1983 at the top, but 1980 in the description. Looking at the pictures, we see what looks like instrumentation from a Japanese motorcycle, period wheels and custom seat, and personalized "Wild Blue" front license plate. Paint and interior appear at first look to be aged, but not terrible. Closer inspection would obviously be required.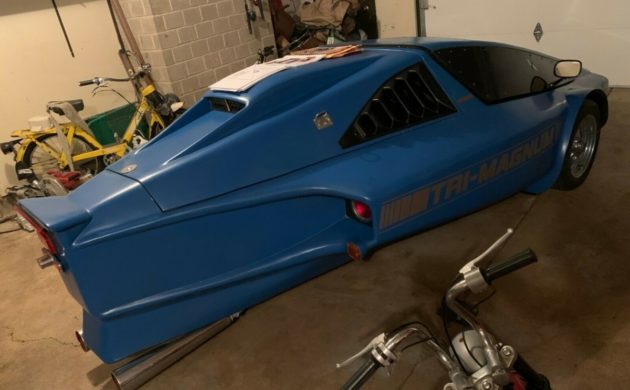 I personally know very little about the DIY vehicles made from plans out of a magazine. I do, however, find them fascinating and would try it if I had the tools and resources.  Thankfully, Mr. Riley is still in business and still sells the plans on his company's website, so it wasn't a complete wild-goose-chase to find information and present this one to you. I have to tip my hat to whoever it was that bought the plans and spent countless hours finding and/or fabricating the chassis, drivetrain and body. So… what do YOU think about this piece?