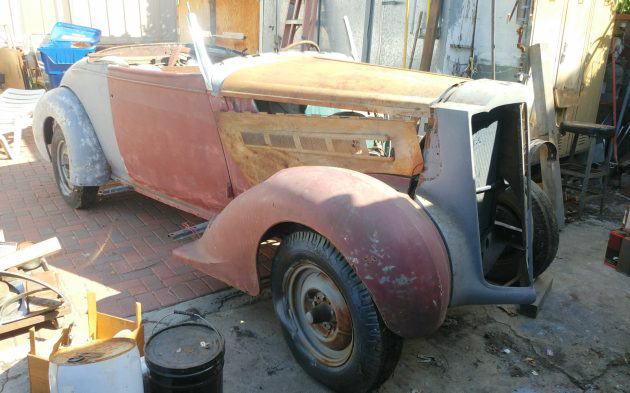 It may not look like much right now, but this was once a very beautiful machine. In the thirties Packard was well known for their big straight-eight powered luxury cars, but they wanted to add a more affordable option to the lineup. The result was the 115-C. It was smaller and had two less cylinders, but was still an impressive automobile – especially in roadster form! This one still needs a lot of work, but the end result should be well worth it.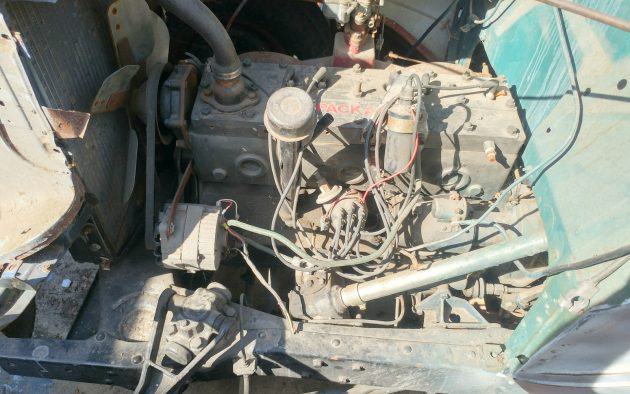 It had been about a decade since Packard had fitted an inline-six into one of their cars. Some people thought that meant the company's luxury status was slipping, but it was actually a genius move by Packard. It provided consumers to enter the family at a lower price point at a critical time. A recession hit a year after this car was released and it could be one of the main reasons Packard was able to stay afloat. The seller of this particular car believes that the engine could run with some new fuel and a battery.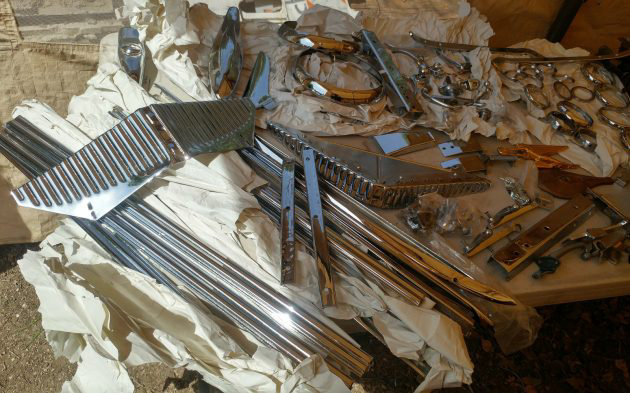 The exterior is going to take a little more work though. It has been stripped for paint, but does look solid. Some guys don't realize how much paint costs when they buy projects like this, so unless you plan on doing it yourself or taking it to Maaco, budget about ten grand for a quality paint job. Luckily, the car does come with about $5k worth of new chrome. Hopefully someone with the resources and knowhow picks this up and brings it back to its former glory.
This Packard is located in Granada Hills, California and Red, the seller, would like to get $22,500 for everything. You can use the form below to contact him if you're interested. Thanks for listing this with us Red! If any of you have an unfinished project that you would like to unload, please consider listing it here on Barn Finds!