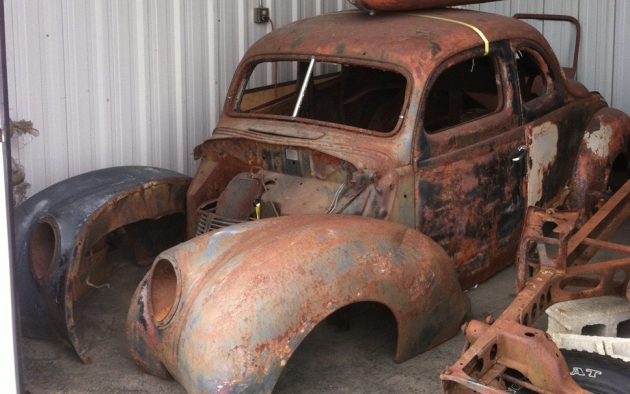 Here's a big project for someone wanting to build a hot rod or custom. Most of the shell is here, but it's missing the floor and trunk lid. There's a chassis included in the sale that's believed to be from a '41. The only problem is that there's no title. That might just be a good excuse to build this thing into a dedicated drag racer though! It's located in the St. Louis, Missouri area and Rob, the seller, would like to get $4,200. Please use the form below to contact him if interested.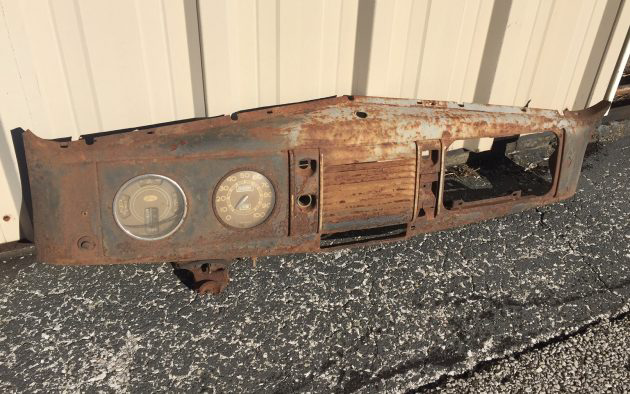 Here's all that's left of the interior. Not that you'll need much more if you are building a hot rod. Throw some leather on a bench seat and you'll be all set. The drivetrain is where most of your time and money should go anyway.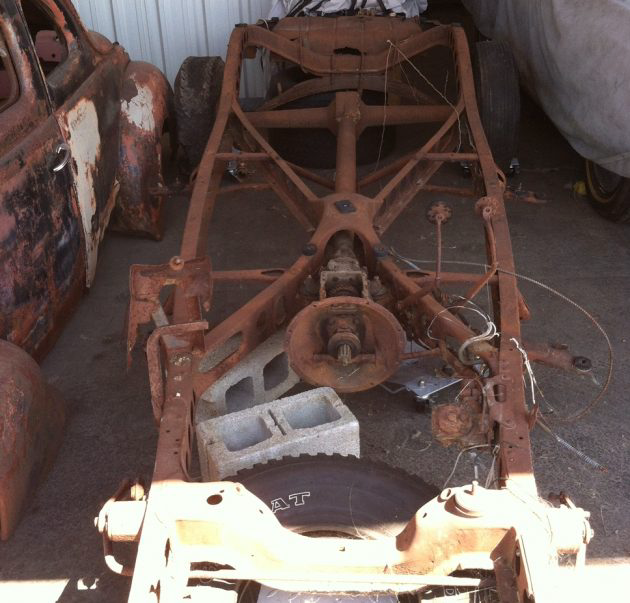 As mentioned, there is a frame. It looks solid so hopefully it can be used as a base for your creation. This vintage of Ford can go for big money, but this one is too far gone to restore, so why not have some fun?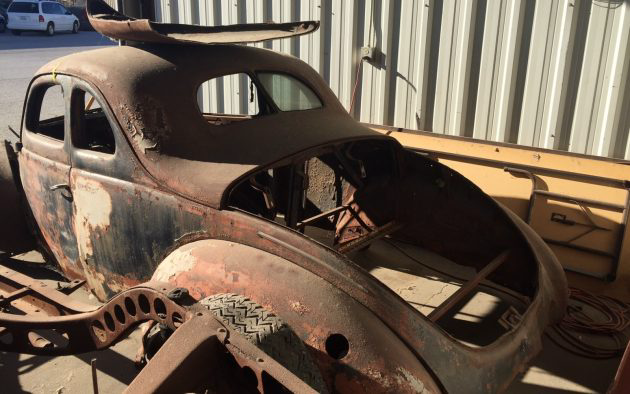 The right person could turn this carcass into one groovy gasser or a crazy custom! The rat rod look may not be for everyone, but it might be fun to go through everything and then just leave the exterior alone. What do you guys envision with this one? Period hot rod or radical custom? The possibilities are endless here!
Thanks for listing this with us Rob! We hope the next owner keeps us updated on what they decide to do with it. If any of you have an unfinished project that you'd like to get rid of, please consider selling it here on Barn Finds!