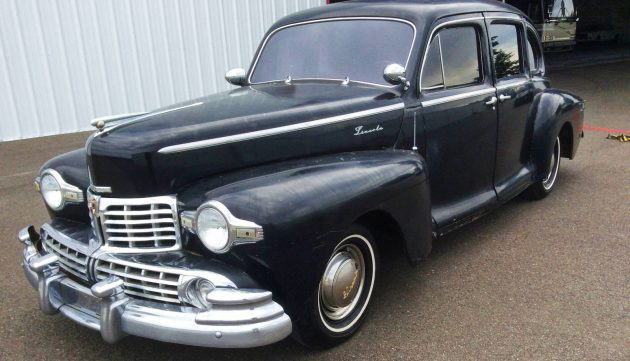 Seller Description: This is a very cool 1948 Lincoln Zephyr with Suicide doors. It boasts a very strong 12 Cylinder engine with 3 speed manual three on the tree transmission. Mileage is original. The entire interior has been removed with the exception of the front seat and is ready for a new custom interior of your choice. The flooring from the front to the trunk has been coated with a rust inhibitor and painted black. There is no rust at all inside the vehicle. The electrical system has all been converted to 12 volts. The windows, which all work, have all been converted to electric.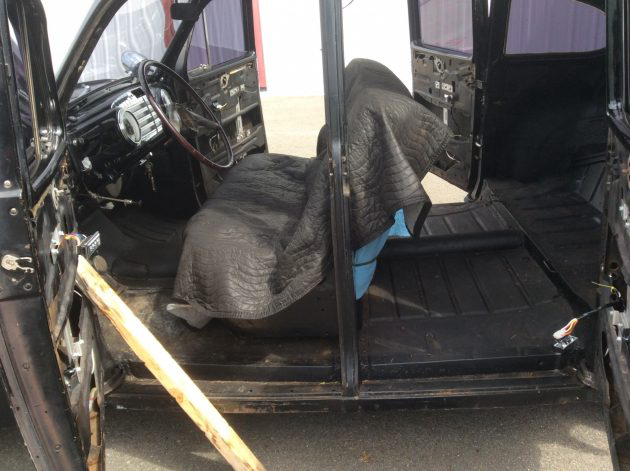 All gauges work and all other pieces including inside trim, outside trim, etc. are all included in the sale. If all you wanted to do was drive it while waiting to install the interior, she is ready to go.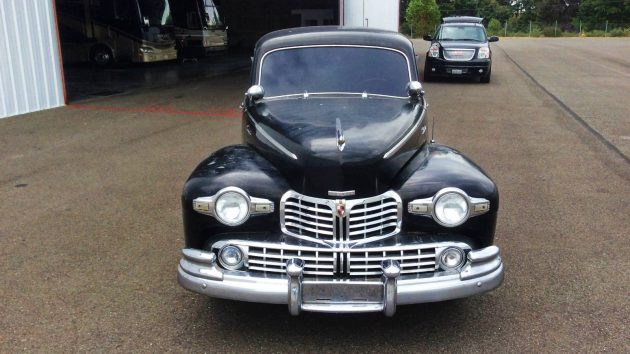 The exterior is rough and could use some body work. The paint is pretty dull, however one could probably buff it out until you're ready to paint. The fact that rust is almost completely non existent anywhere on the car is amazing. We noticed a couple if very small areas on the front fender and that was it. No floor pans or frame damage. Everything works and it's ready to drive.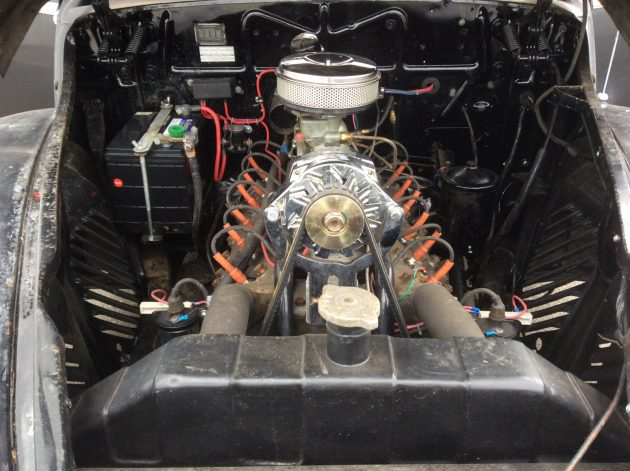 The past owner was focusing on mechanical and electrical items such as converting to 12 volt, new and updated gauges, etc.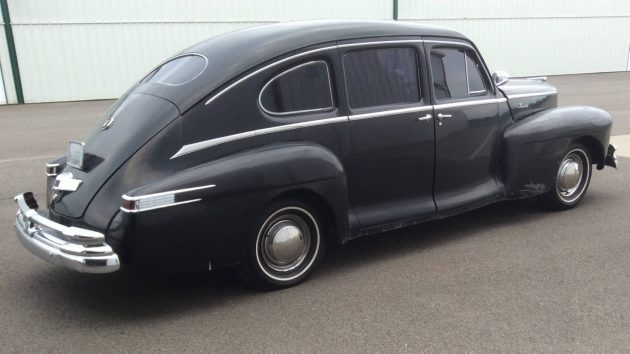 Our thanks to Jim S for listing this Lincoln with us and for providing so many photos! There V12 powered classics really are cool and this one looks like a great jumping off point for a project. While you could definitely drive it as is, I would want to put the interior back together a bit more before going anywhere in it. The outside needs a little attention, but really doesn't look too bad and the fact that it's solid is a major plus! If you'd like to contact Jim, be sure to message him via the form below. And if any of you have something like this Lincoln sitting in your garage or barn that you would like to get rid of, please consider listing it here on Barn Finds!
Location: Gig Harbor, Washington
Title Status: Clean
Mileage: 89,987
VIN: WA9820053
Asking Price: $14,500