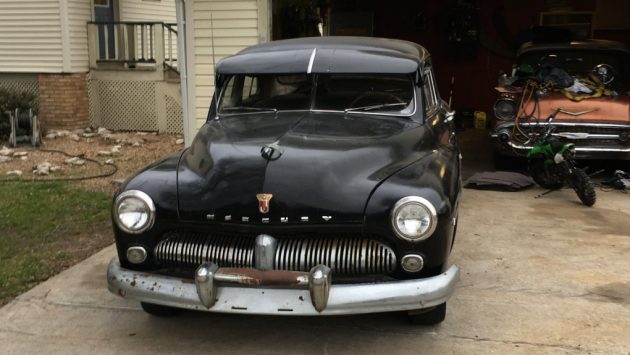 From Jeff G – I purchased this Mercury a while back from a family that owns several ford dealerships. I have known this family for about 15 years. It had been sitting in their warehouse since 1975! I was told it was a showroom car that they had and that the son (who is now 60) drove it in the late 50s to early 60's.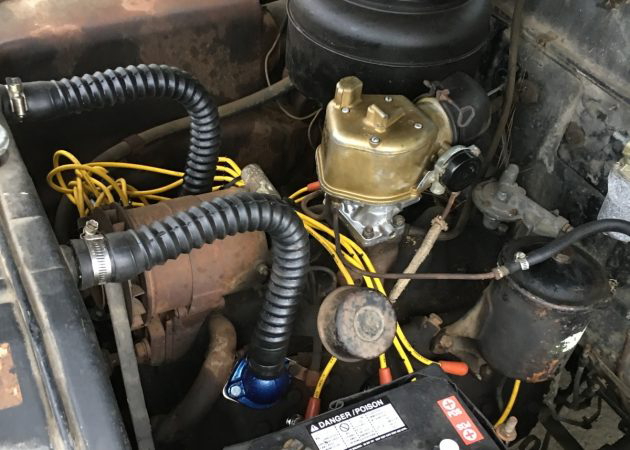 This is a hard to find numbers matching flathead V8 car. I had a mechanic change the oil, water pump, thermostat, plugs, wires, points, battery, etc. Also put new carburetor on it and a new factory fuel pump. It's all original and still has the 6-volt setup.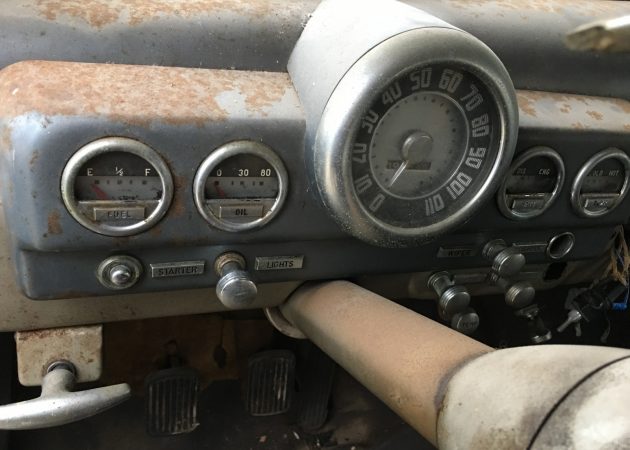 I bought this one for my wife. She wanted an antique can to drive, but she can't drive a standard, let alone a three-on-the-tree. I have two other cars I'm working on and don't have time to start another project. Plus I could use the space in my garage.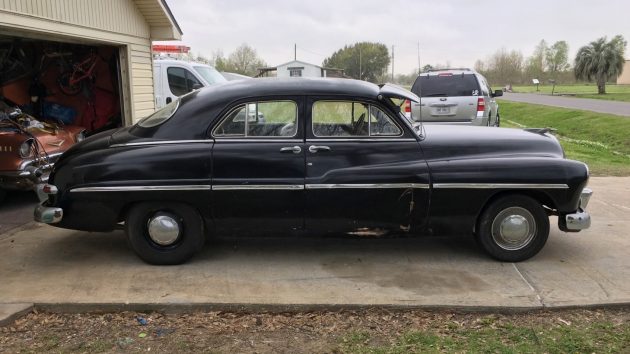 The way you see it is the way I received it. There is a mild dent on passenger door, but there aren't any rust holes. This is the deluxe model and it came with the undercoating. I'm asking what I have in it (purchase price, parts, and labor = $11,000), but I'm open to all REASONABLE offers. I have a clear title in my name.
Thank for listing this with us Jeff! If any of you are interested, please use the form below to contact Jeff directly. If any of you have a survivor like this tucked away in the garage, please consider listing it here on Barn Finds!
Location: Lake Charles, Louisiana