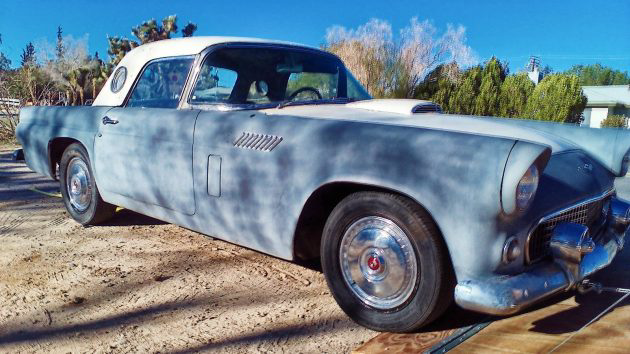 I've never understood the thought process we often go through when we start restoring a project. Far too often, people sand the paint down and spray the car with primer, long before even looking into the drivetrain, suspension or chassis. I guess we all dream of having shiny new paint, without thinking about whether the rest of the car is worth restoring or if we can afford that shiny new 2 stage paint. While Daniel's T-Bird might be in primer, the mechanicals have actually already been rebuilt and it's now a running and driving car! All that's really left to do is finish the body work and paint it. While it's fairly close to being done, he has other projects that need his attention. He's asking $16,500 or best offer. If you are interested, be sure to use the form below to message him!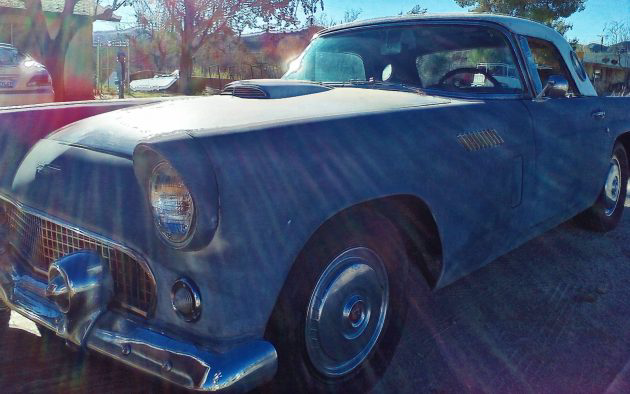 From Daniel – After 17 years of sitting in a garage she is finally out! Rebuilt motor and trans, new gas tank, new brakes, new wiring. Many extra parts. The car runs and drives very nicely. I have too many projects in front of this one so she has to go. Two hard tops and a soft top included.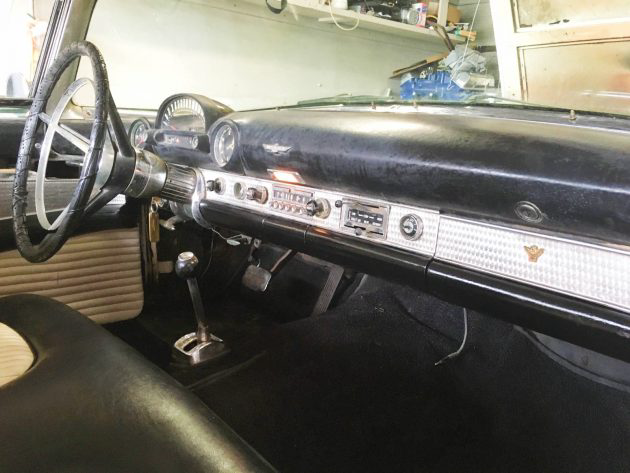 At first, I was a bit shocked by his asking price, but then I looked at what '56 T-Birds are going for these days. While this one is going to need body work and a paint job, his asking isn't too far off what similar cars have been going for. He is willing to hear offers too, so you might be able to land this one where you need to be at to afford a decent paint job and still come in under what already finished examples are going for.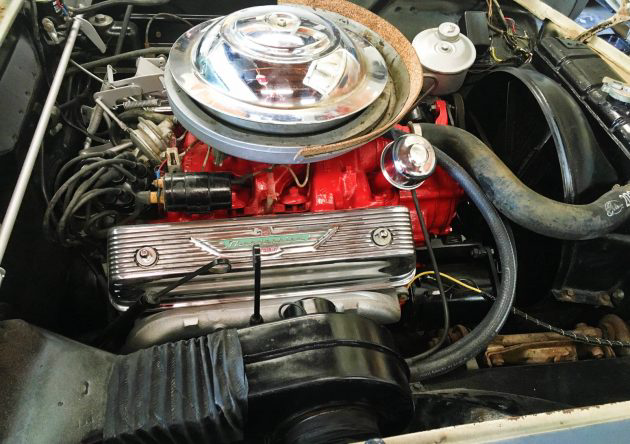 My only complaint with this one is the transmission, the Fordomatic is a decent gearbox as far as '50s automatics go, but the 3 speed is just so much more fun to row through. Seeing as it is in good working condition, I would leave it alone. Danny doesn't state which engine this is, but it looks to me like the 312 V8. The car was optioned with power steering, power brakes and the automatic, so it's pretty safe to assume that it was also optioned with the 312.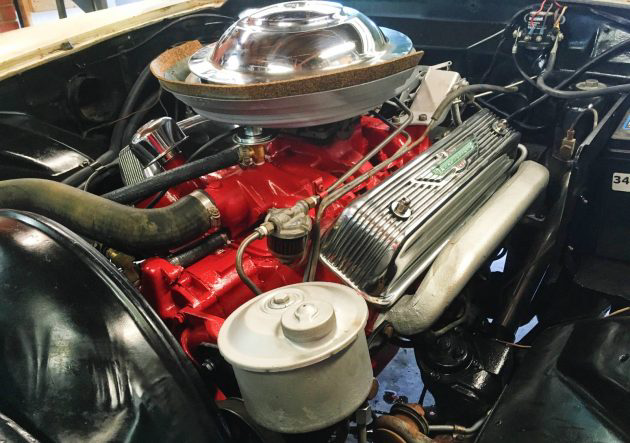 Whenever people ask me about how they should go about restoring their car, the first thing I always tell them is to leave the paint work for last. If the car isn't rusty or damaged, leave it be until you have the car back on the road and you know you can afford or even want to have it painted. In this case all the other work is already done, so I guess you can get straight to work on the cosmetics. I actually don't mind doing body and paint prep, so if you are like me, you might be able to get this one finished without having to invest too much more into it. The question will be, what quality of paint do you want? I'd go with a single stage enamel, but that's just me. What about you?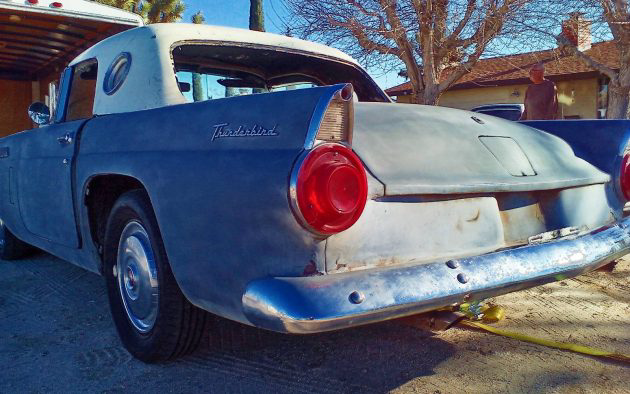 Special thanks to Daniel for deciding to list his T-Bird with us! If you are able to work a deal with him, we sure would love to follow along with this project. And if you have a nearly finished project sitting in your garage that needs to go, please consider listing it with us!
Asking Price: $16,500
Location: Yucca Valley, California