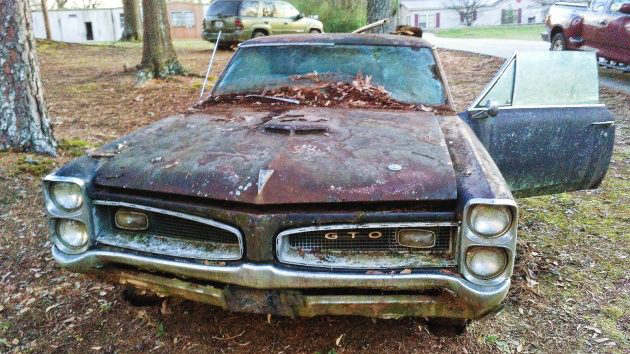 This GTO might be in rough shape, but with an asking price of just $1,500, it seems like a great buy for anyone looking for a muscle car to restore! It's been parked outside in Alabama for the past 32 years, so there will definitely be rust to repair and the engine and transmission are missing. It definitely isn't going to be an easy project, but if you do all the major work yourself, you would have a classic worth being proud of! If you'd love to take this project on, be sure to message Keith H via the form below.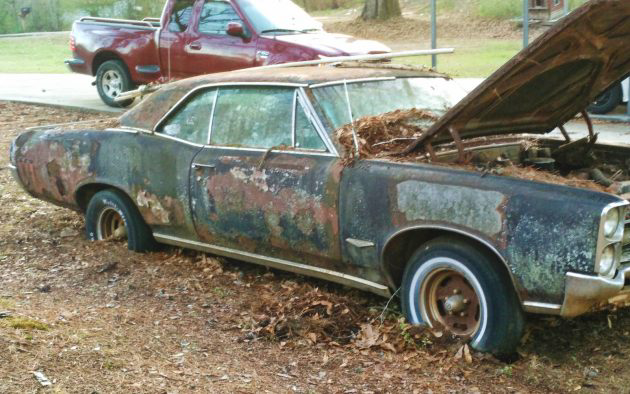 From Keith – Sitting since 1985, no engine or trans. An original 4-speed car with factory power driver's seat, most trim in the trunk. Bill of sale from deceased husband's wife. Alabama didn't issue titles before 1975.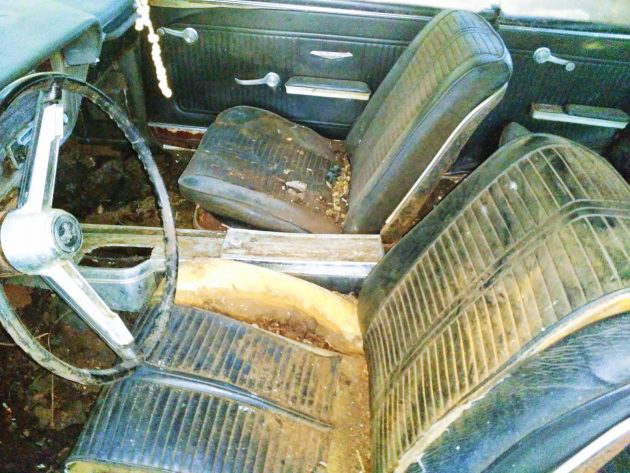 Like already states, this is going to be a major project and isn't for everyone. That being said, the body actually looks better than expected for a car that's been parked in Alabama since '85. I'm sure the floors will need to be replaced and I see a few holes on the exterior that will need to be addressed. The interior looks to be complete, well minus the 4 speed and the carpets. The seats, center console, and all the trim pieces are present, but will all need to be restored.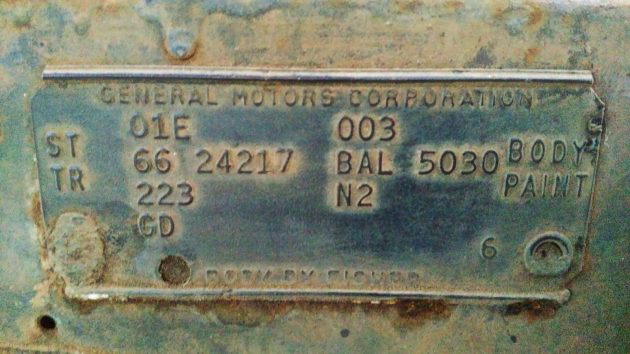 There's no word on whether this was a 4 barrel or Tri-Power car originally. Given that the engine is long gone, you can put any engine you'd like. A Tri-Power would be awesome, but I would be tempted to put something more modern in it. Perhaps the LS2 from a 2005 GTO? It sure would make it fast and since it isn't going to be original anyway, why not have some fun with it?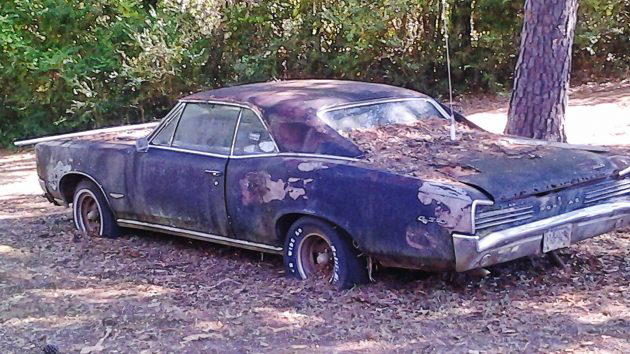 Special thanks to Keith for listing this GTO with us! Hopefully, someone snatches this project up and either restores it or puts the parts to good use on another GTO. So would you take this project on? If you happen to have a project sitting in your yard, driveway, garage or barn that needs a new home, please consider listing it with us!
Asking Price: $1,500
Mileage: 77,980
Location: Munford, Alabama
Sorry, but this one has SOLD!