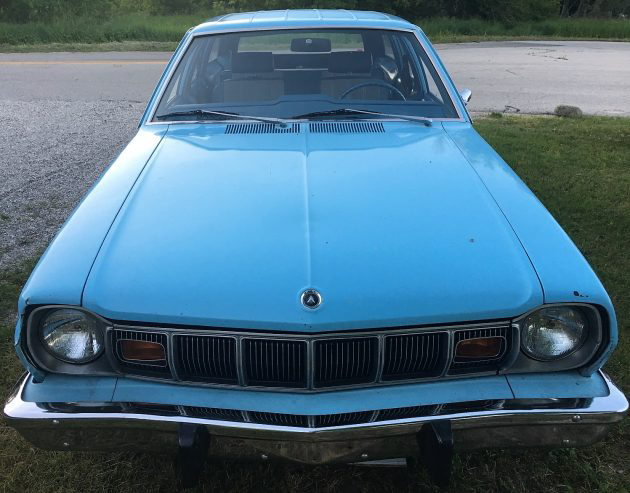 Seller Description: This barn find has been stored in the barn since 1990. Runs decent. Very little rust anywhere on the vehicle. If there is any it is surface based. 304 v-8 engine. May need new exhaust. Has four new tires and battery. I have been driving it daily since it came out of barn last month. I think everything is original in it. All light work. Radio does not.
Only body damage is minor to rear and front passages sides as seen in photos. Has original spare tire. All doors and windows are sound. Have both front replacement fenders if needed as well. Car drives very nice. No pulling in alignment. Thanks for this website! I am new to the "car thing" and have really enjoyed learning about it and this site has been great.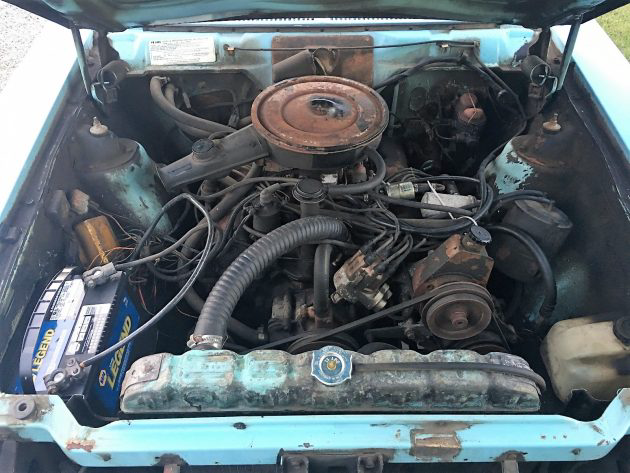 The seller, Joshua D, might be new to the classic car world but it sounds like he found a great entry classic. His AMC isn't the most sought after classic, nor is it a pristine survivor. That's alright though, it's actually in decent shape and you really don't see many V8 powered Sportabouts anymore. The last one we spotted was back in 2016, which you can read about here. It was a low mileage car, but that seller was asking more than double than what Joshua is. His is in nearly as nice of nice of shape, with the added bonus of being in a bright color.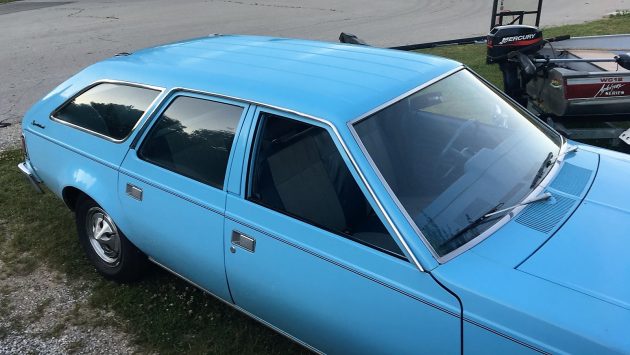 Fix the dents, treat any rust you find and give the 304 a good tuneup and you'd have one fun and affordable driver! Heck, if it were closer, I'd be extremely tempted to buy it and make it my daily driver, but Lake Leelanau, Michigan is just a bit too far away. If you have been on the hunt for a bright colored and solid Sportabout or simply want a sweet driver, be sure to message Joshua via the form below! Our thanks to him for listing this sweet classic wagon with us. And if you happen to have an interesting classic that needs a new home, please consider listing it here on Barn Finds!
Asking: $2,500
Location: Lake Leelanau, Michigan
Mileage: 85,355
Title Status: Clean