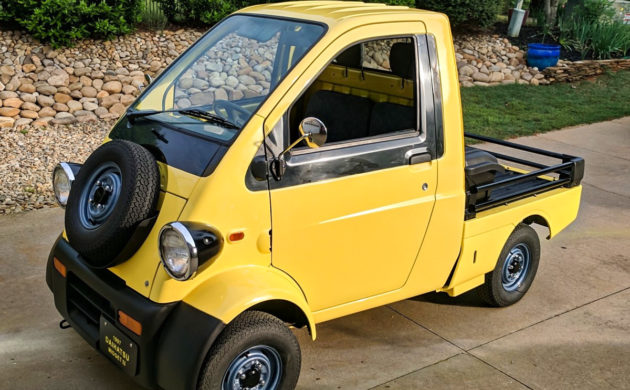 In the unforgettable 1939 movie The Wizard of Oz, our heroine, Judy Garland's Dorothy Gale, receives a rousing welcome to the land of Oz from the diminutive and fancifully dressed Lollipop Guild. Clearly Daihatsu had the hard-working guild in mind when they crafted the Midget II. This 1997 Daihatsu Midget II in Taylors, South Carolina seeks a new owner right here on Barn Finds where $8,000 gives you the privilege of putting it to work in your personal Land of Oz. If my grandma Audrey were alive, she would certainly greet the Midget II with the exclamation she reserved for all tiny adorable creatures:  "Ohhh. Look at its little face."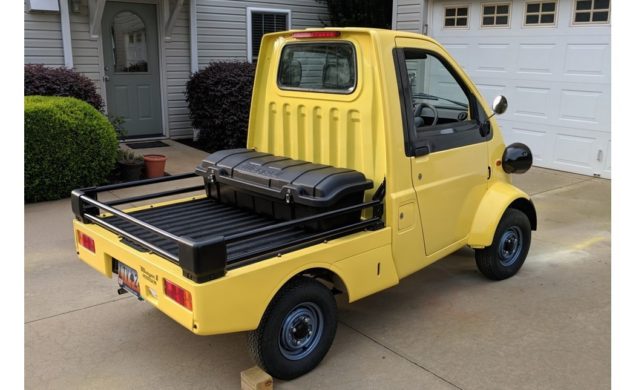 The seller treated this tiny mite to a cosmetic and mechanical makeover that included moving the battery from the undercarriage to the confines of the bed-mounted toolbox. Presumably, it's located on the left side to offset the driver's weight for, uh, optimum cornering. Be sure to check the bicycle mirror before changing lanes. This Daihatsu comes with the optional "Block of Wood" to deploy as an auxiliary parking brake on especially steep terrain.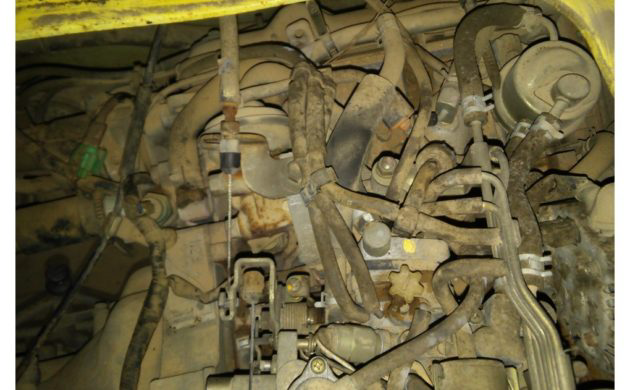 Within the monochrome nest of mechanical bits rests (we surmise) a 30 HP three-cylinder, 659cc (40 cid) engine. Just like exotics made by Ferrari and others, the Midget II features a mid-engine design (in this case under the seats) to optimize the vehicle's center of gravity. The seller reports no problems keeping up with traffic, and the reported 50 MPG puts to shame most trucks on the road today.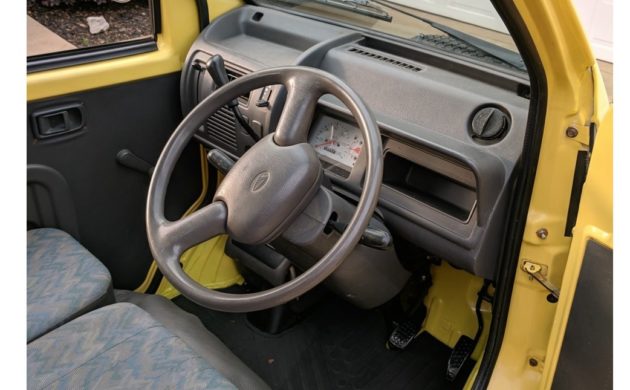 Looking much like half of '90s pickup truck dashboard, the instrument panel and controls fall readily to hand. Notice the passenger's seat of this right-hand-drive vehicle occupies a narrower band than the driver's cloth and vinyl throne. Like all real trucks, the Midget II displays some painted metal inside. I have family in Taylors; I wonder if they've seen this one-of-a-kind vehicle. How would you put this eager Munchkin to work?