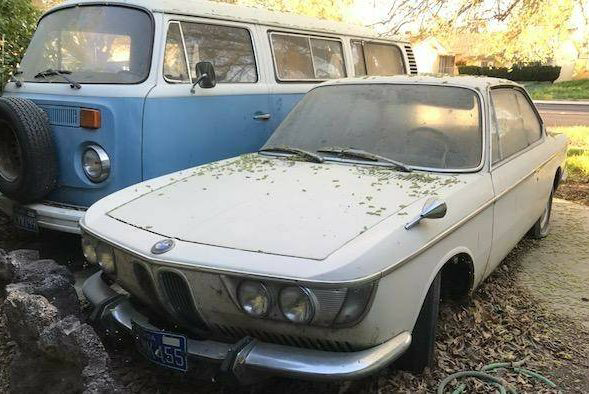 Can you believe it? This 1967 BMW 2000CS is one hundred and ten percent original! I was going to joke that the extra ten percent was the factory rust installed at the Karmann coachworks where the body was made, but this is also claimed to be a rust-free car. Lots of incredible claims being made about this old BMW. How much they're worth is up to you; no asking price is given in its listing on craigslist, where it's said to reside in Las Vegas, Nevada, but serious cash offers will be considered (archived ad).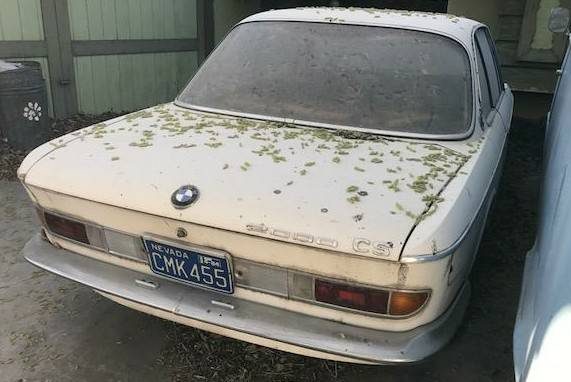 The last registration sticker visible on the license plate in the photo above dates to 1984, and it would appear that the car was photographed in situ in its resting place of at least several of those years, without much cleaning or prep for the listing. Is the earthy detritus just supposed to give it an authentic "barn find" sheen, or does it look less frightening if it's a little dirty? I'm hoping it's the former; dirty though it may be, this CS looks much straighter and more complete than many I've seen. The seller notes that all trim and badges are intact and the original glass is present throughout.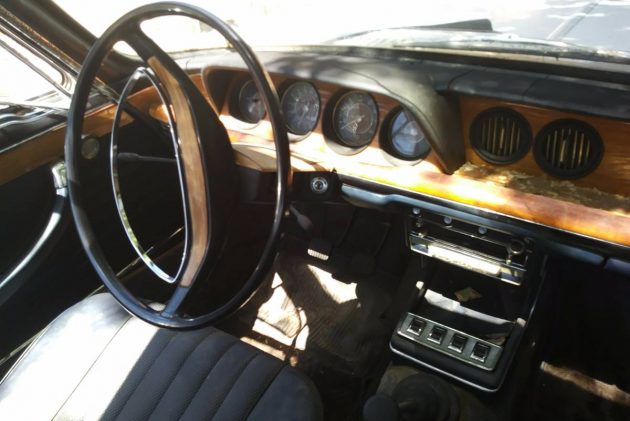 The interior is described as being similarly complete, and the car sports a sehr Bayerische white-over-blue color scheme. There's a fair amount of wood trim in here, though, which will make for a lovely driving environment when restored, but will be costly to get to that point. Aside from being dusty, though, overall the interior looks remarkably intact; I wonder how many miles this car racked up in the seventeen years before it was parked.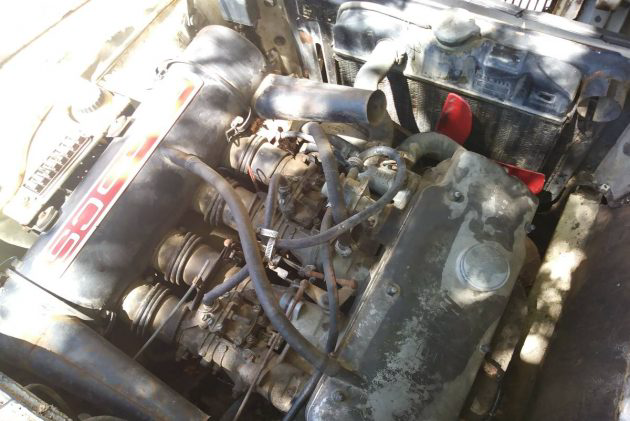 In keeping with the theme, the original engine and transmission remain in the car. In the case of the CS, that combo would be a dual carb 2-liter inline four, good for a healthy, if a bit peaky, 120 horsepower, and a four-speed manual. The car is not claimed to run, and I would anticipate needing to do major work here. If the car is truly rust-free, that's the good news, because that's where you could really get upside-down on this coupe. As for what a reasonable offer might be, I'm not sure. The market on these four-cylinder CS coupes is all over the place; the later, six-cylinder E9 coupes, which are heavily based on this car, have gotten much more expensive in recent years, but the styling of this earlier version is not universally beloved, power is obviously down, and some important upgrades to handling and braking are absent. Beater 2000s are still four-figure cars, but if this is really, truly, 110% rust-free, it might rise above beater status, regardless of its mechanical needs. What do you think that extra 10% is worth in this case?