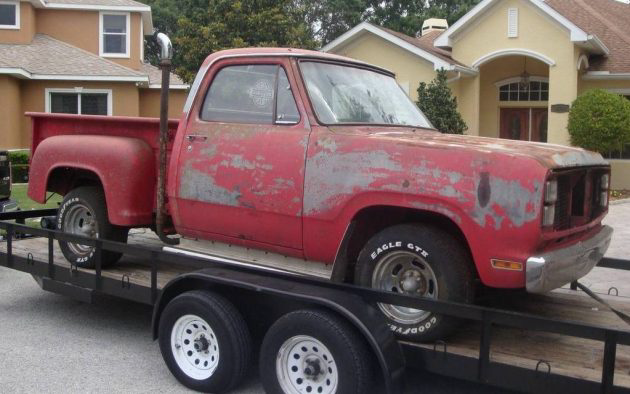 Dodge wasn't making hemis in 1979 but the modified police-spec 360 cid V8 made the Dodge "Lil' Red Express" one of the hottest vehicles going. Offered here on craigslist from Tampa, Florida, $2,500 takes it. I'm no truck expert, but post-smog-era muscle car values accrue daily, especially any special model like this. Instinct suggests anyone dropping $2500 on this truck won't regret it, even if they just park it in their own barn for another 10 years untouched. If that's crazy in the truck world, please comment below.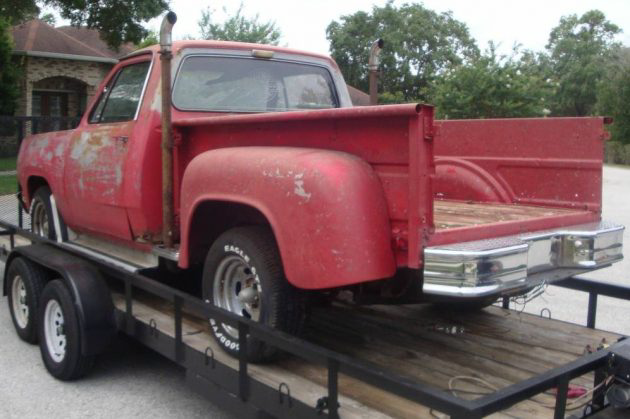 Thanks to Brian H. who spotted this Sunshine State special. This one-owner truck with clear title has rust in the cab corners and floor, aftermarket running boards, and what looks like a non-original rear bumper. Kudos to the seller for including details on missing parts and what comes with the truck, and extra credit for good spelling and use of mixed case.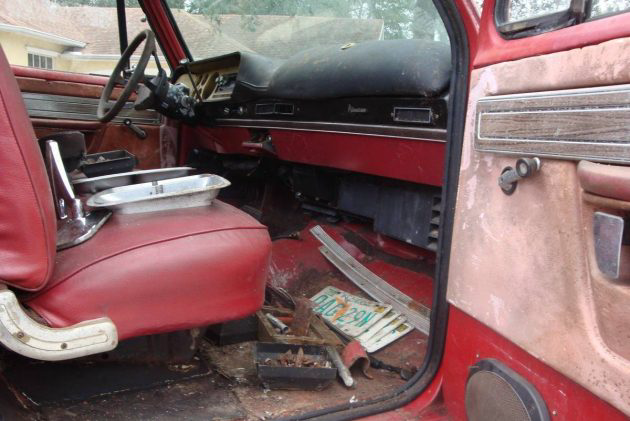 A standard bench seat adorned the Lil' Red Express, with bucket seats optional. Door panels appear crustified by the brutal Florida sun. A friend of a friend of mine had one of these in the mid-'80s, and it pulled pretty hard against most cars of that era. One time the owner complained about the gas mileage (when gas was about $1.25/gallon!) and my buddy said "You'd get better mileage if you could stay out of the secondaries!" Visit DodgeConnection.com for more information on these neat low-production trucks.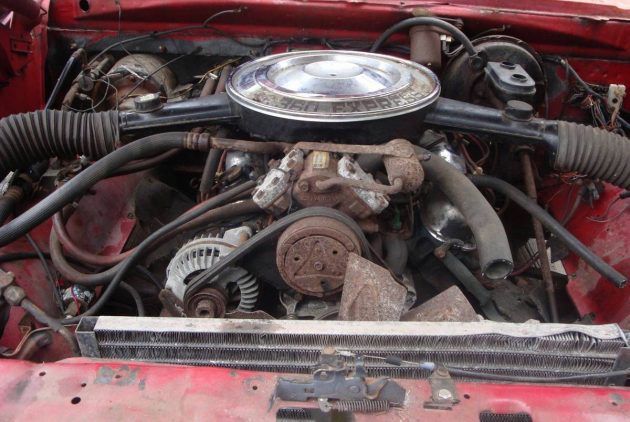 When many V8s choked up fewer than 200 horsepower, this S Code 360 made 225 horsepower, enough for bragging rights at the local burger joint… as long as that guy with the 396 Chevelle stayed home. The 3.55 ring & pinion ratio helped back up the performance image. This engine compartment looks fairly complete including the A/C compressor and dual-snorkel air cleaner housing. The missing radiator leaves us viewing the condenser only. Special models should most likely be restored to factory condition, though there's at least one of these on the internet powered by a late-model Hemi. What's this truck worth, and how would you like to see it put back on the road?