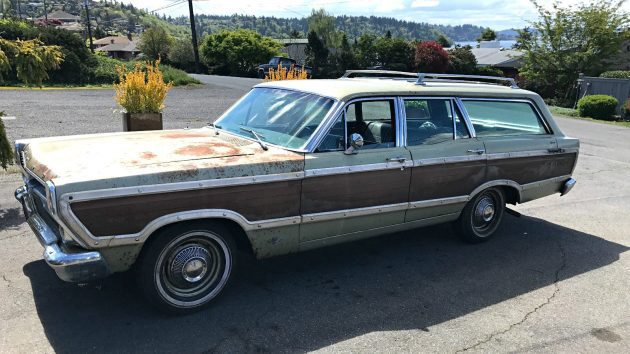 I can't seem to get enough of these old station wagons. A few days earlier I wrote about a similar color and patina Dodge Crestwood, but this Fairlane Squire wagon is a nice looking wagon with air conditioning and a Z-code 390 V8! With 3 days remaining, bidding has reached $8,400. Check it out here on ebay out of Seattle, Washington.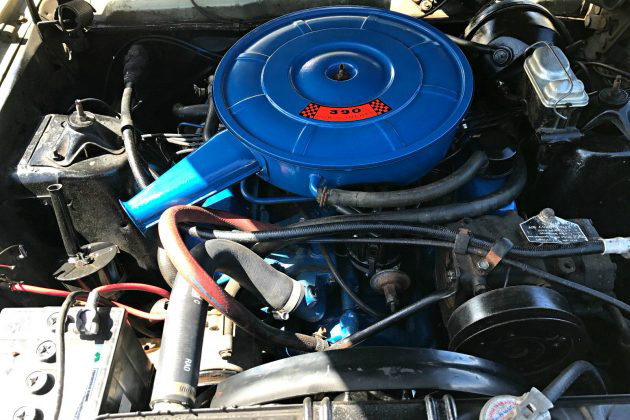 Packing a 315 horsepower Z-code 390 V8 with an automatic transmission and air conditioning, this is one sweet wagon. The engine is very clean, and the engine bay itself is tidy as well. Described as a smooth runner with no issues, this wagon is ready to drive. The seller has performed a great deal of maintenance on this wagon since he tool on ownership. Although equipped with A/C the system is not currently operational, though it would certainly be a worthwhile convenience to fix.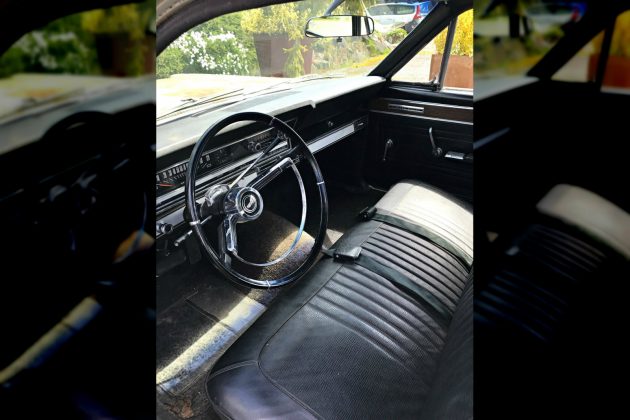 Although the exterior is a bit weathered, the interior of this Ford is very excellent! The only real issue I see is the carpet is faded, and worn on the driver side. Beyond that the interior is in great survivor condition that looks to need nothing.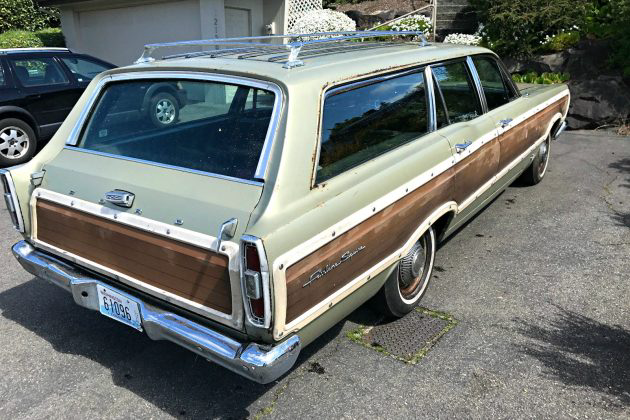 Straight with a fair amount of patina, this wagon has a charming look. There is some surface rust to contend with, but overall the body seems quite solid. Most of the surface rust on the hood and driver front fender. There is also some surface rust around the drip rail on the passenger side of this wagon. Overall the quarters and rockers look great as there appears to be no serious rust or rot in this old Ford. The wood applique is a bit weathered, but is still there. The chrome and trim look excellent, and really this wagon would be a fun driving project with a great hauling capacity for family, friends, and just about anything else you can think of. Are you a fan of these big engine station wagons?