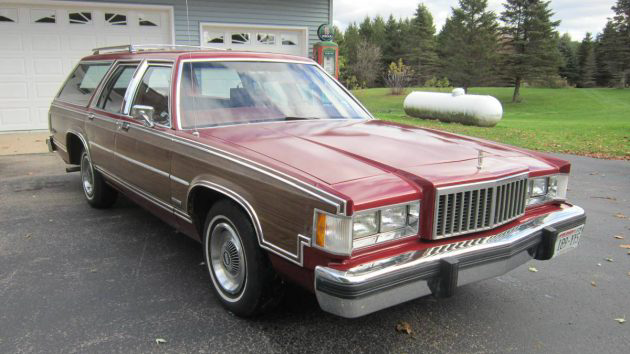 We have Barn Finds reader Clarke B. to thank for turning us on to this neat find! This 1984 Mercury Colony Park Wagon has only traveled 85,849 miles and has obviously been much loved for those 33 years. It's listed for sale here on craigslist and is located in Tilleda, Wisconsin. The best part is the price; only $3,750! If this car were close to me I'd be headed over there right now.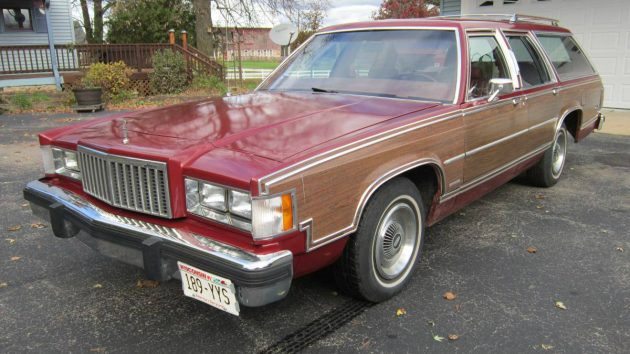 I do see a difference here in the DyNoc wood grain, so I'm guessing at some point in time there was a fender bender of some type. There's a little bit of ill-fitting trim on this side as well, although it's no worse than a lot of cars of this vintage. I'm surprised that I can't see any rust, although being in Wisconsin that would be my first question to the seller.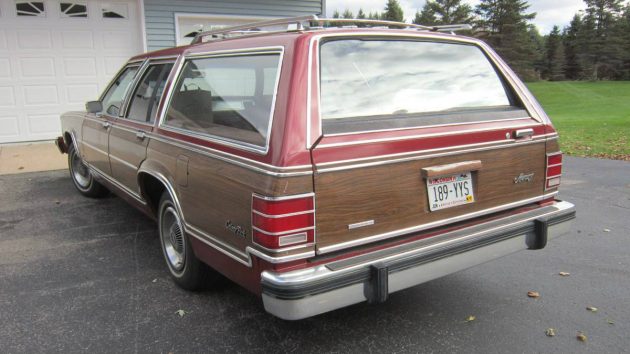 The seller shorted us a bit on pictures here, with no under hood shots or load carrying area either, so we don't even know if it has the third seat or not that was available in most wagons around this point in time. I'm surprised there isn't a trailer hitch on either; it always seems like this big family wagons were used to tow campers or boats around. There were only 17,421 1984 Colony Parks made; I doubt that there are many left in this nice condition.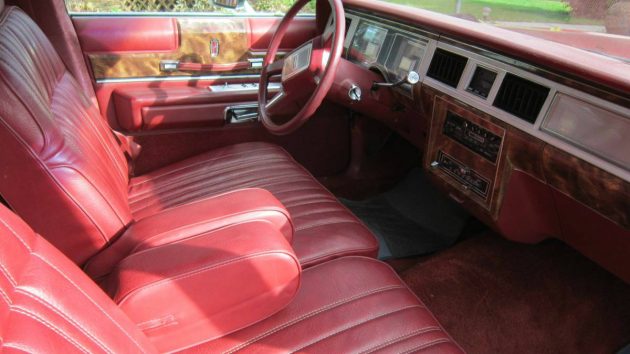 Since both vinyl and leather seats were available according to the factory brochure, I'm not really sure which one these seats are covered with. Either way, it looks great, as does the dash condition, steering wheel, and even the fake wood.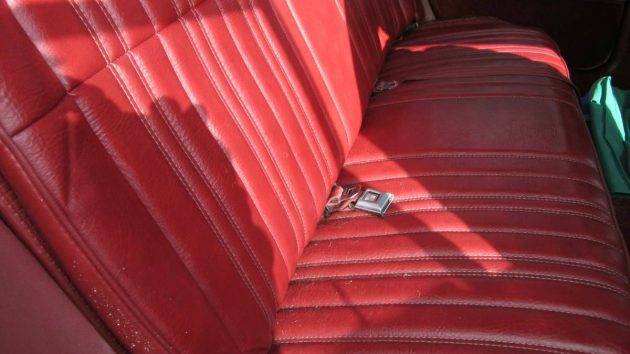 I'm still not sure which surface this is, but I can easily imagine piling the family in for a trip to some vacation destination. The seller tells us it's ready to go, with new tires, cold air conditioning and "systems that work great." And even though we can't see under the hood, it's the venerable Ford 302 (5.0) V8. I really don't think you could go wrong with this one. I just showed it to my wife without telling her the price, and when I told her what it was she asked when the next flight to Wisconsin was! So one of you folks buy it and then tell us all about it!