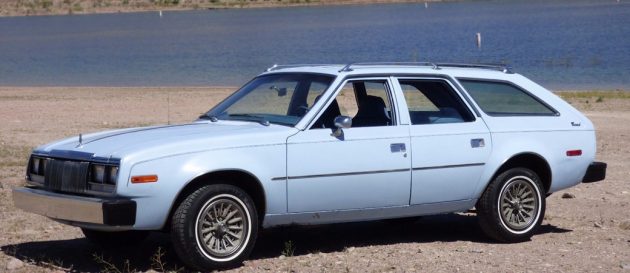 This cool, blue beauty is a 1979 AMC Concord Wagon. I grew up referring to these cars as "Hornet wagons with chrome", but in all fairness.. no wait, that's basically what they were! This fancy Hornet is listed on eBay with no reserve and a current bid price of just under $1,800, a heck of a deal! This Concord is located in Las Vegas, Nevada.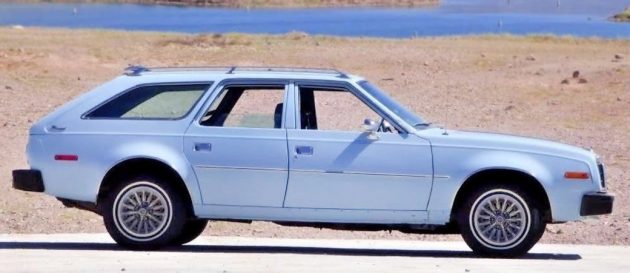 I've never seen a Concord, or Hornet, or AMC in general, this color before; it's Wedgewood Blue. Beautiful. This car is supposedly a survivor, all original and the seller has done an incredible job in providing over 50 great photos – amazing! That's a rarity in and of itself.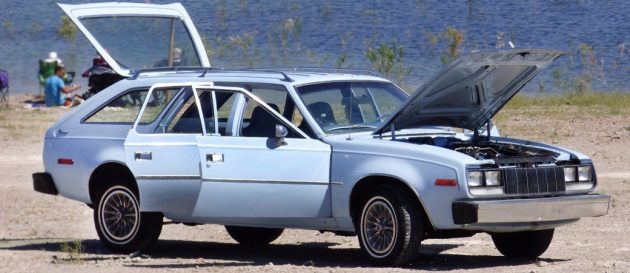 There appears to be some rust as you can probably see in the rocker panels, but the seller says that there is no rust and has never been any, nor any rust repair. There is sure something wonky going on in both rocker panels. It looks like there may be a trim piece missing on the bottom of each side? Maybe that's it.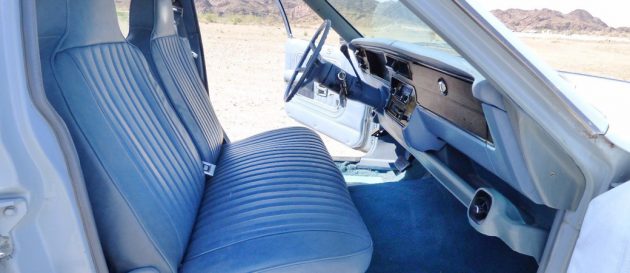 The interior is amazing in this car. For a car with almost 100,000 miles on it this one sure looks like it's in great condition. The seats are perfect, literally factory-fresh. There appears to be some fading or wear on the silver trim on the dash, but that's fairly normal for these cars. Has anyone restored that silver finish on their dash? I was just wondering how you did it, if anyone has done that during a restoration. The Concord was made well into 1983 when it was dropped from the lineup.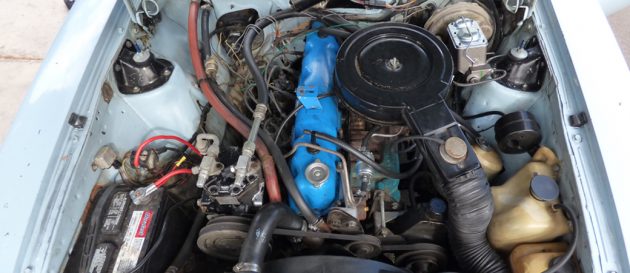 This clean-looking critter is AMC's famous 258 cubic-inch inline-six with 110 hp. The seller has included a YouTube video showing a cold start and they also put two water bottles on the engine to show how smoothly it idles. That reminds me of an old Chrysler Turbine video showing how smoothly that engine idled. Wait, did I just compare a '79 Concord Wagon to a Chrysler Turbine?! GAA! This really does look like a nice example. You can't get much of a car for $2,000 anymore, surely not one this nice and with this much head-turning-ability. Have any of you owned a Concord?