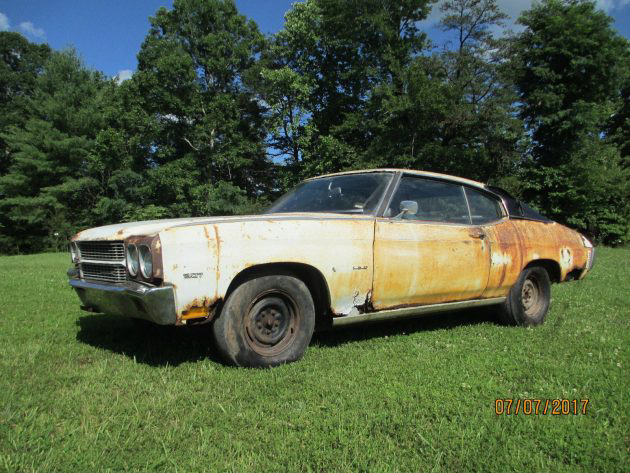 Said to be stored for over 35 years in a barn (probably a leaky barn) this 1970 Chevelle would be a major undertaking to restore.  Every body panel and both doors appear to be suffering from major amounts of rot.  Nearly impossible to believe, this numbers matching car is said to run and drive!  Found here on eBay in Kentucky, sold on a bill of sale only.  With a current bid of $1,525, this car looks like a decent parts car for another project.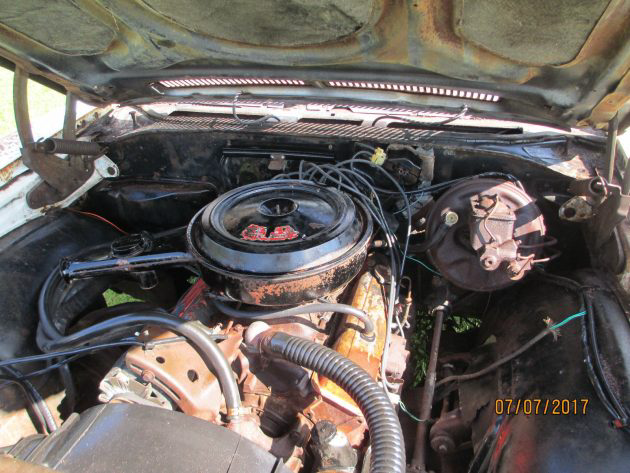 If truly running, the engine may be the most valuable part of this vehicle.  The grill, bumpers, and some trim appear okay, so that's a good addition to the value.  Said to be all original, a closer inspection may reveal other usable parts.  Being a small block/automatic car may have sealed the fate for this particular Chevelle.  Even though it's reported to be a highly optioned car with power steering and brakes, I don't think that's enough for someone to take on a full restoration.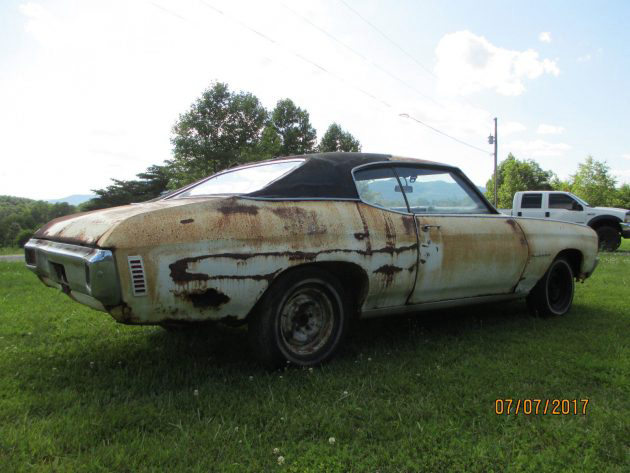 If this was an LS6, Yenko, or COPO car, there may be value in a restoration.  However, if the frame is as rotten as the body, the cost to repair the rust on this particular car would far outweigh the value of the finished product.  There is some paperwork included with this car, but it appears to only be insurance and registration information from the early 1980's.  If the purchaser wants to title and register this car, it will take some work.  Don't we all love dealing with the DMV?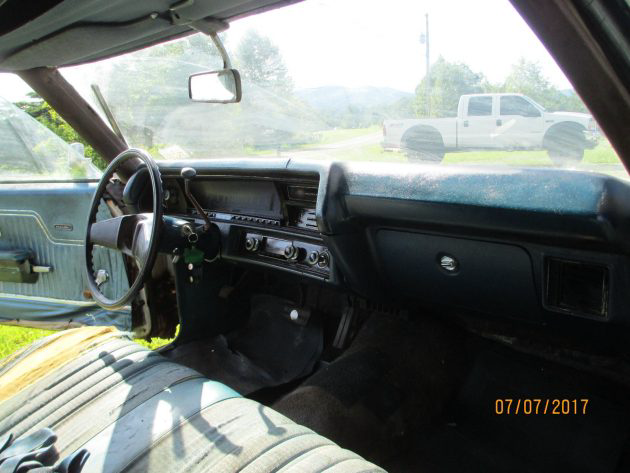 I always hate to say a restoration is impossible, because they are not.  Unless there's a rarity to a car or a sentimental value, a car this far gone is hard to invest the time and money in.  I hope I'm wrong and this car gets a second chance at life, but it's going to take a dedicated owner to get it done.  Are you willing to take it on?