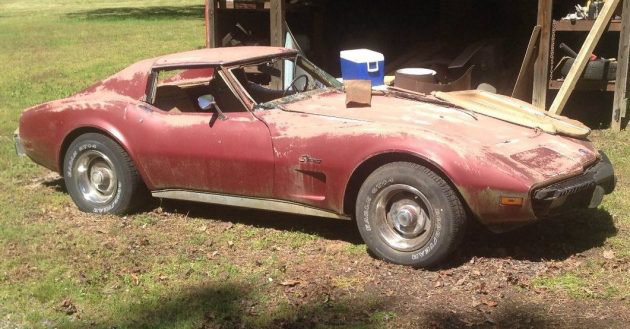 As some of you likely recall, I bought my 1980 BMW 320/6 project off of a farm over a year ago. Thankfully, it was stored indoors for years up until the point I discovered it, when the previous owner moved to a smaller house. This Corvette was not as lucky, as it was apparently shoved into the woods instead of the barn and now bears the brunt of its long-term neglect. Find it here on eBay with no bids and no reserve.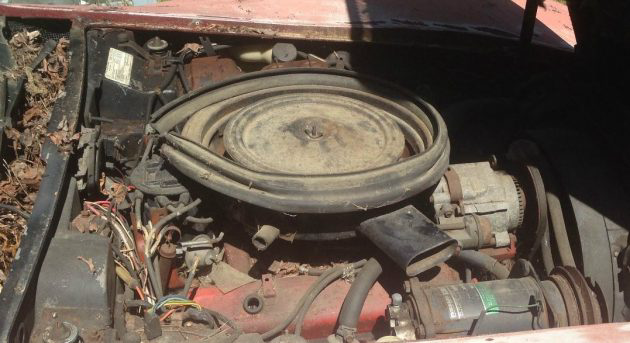 Why is it the cars needing the most work come from sellers with the least amount of information? No word on whether the engine turns or if its numbers matching. Based on the level of debris, it hasn't been touched in quite a while. I'd simply plan on a new crate motor while this one takes up space on an engine stand and a rebuild is considered at a later date.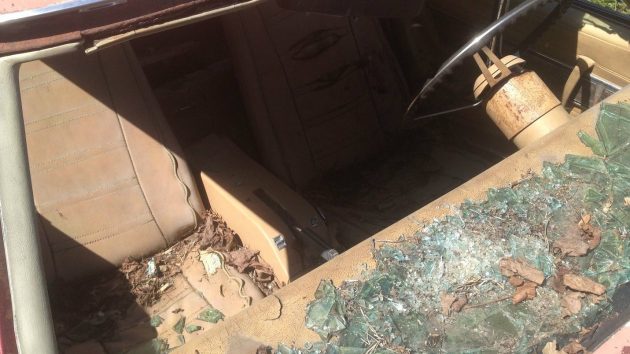 It's never good to see a windshield blown out. I'd try to be optimistic and consider the possibility that it was damaged upon removal from the forest, but the glass appears just weathered enough that it's been punched out and sitting on the dash for a while. This obviously spells danger for the interior components, and water intrusion has likely been fierce. The seller's seemingly intentional ignorance of these demerits is a cause for concern, too.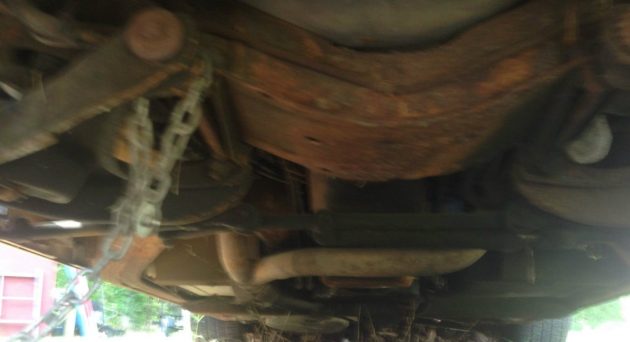 The seller discloses there is rust in the frame, "…but it appears to be OK." Not sure how those two sentences run together, but you're on your own for deducting just how bad the corrosion underneath is. The Corvette was farm-stored near Sandston, Virginia, so while the climate may be temperate, this example still experienced all four seasons its many years in the woods. Fortunately, the low entry bid and no reserve still means someone could take home a decent parts car if needed.