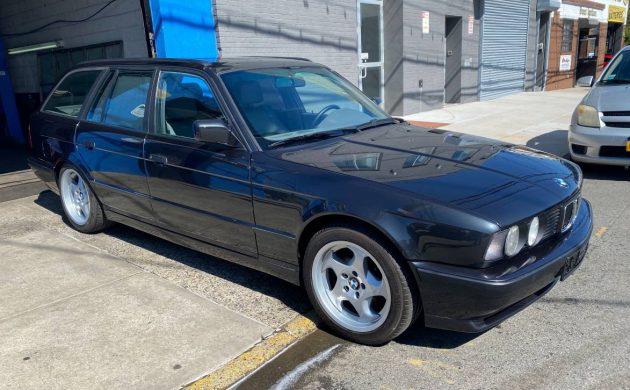 When it comes to forbidden fruit, few vehicles get European car enthusiasts more excited than a wagon version of a high-performance model line. This listing is for a pair of E34-chassis BMW M5s, a model that was never imported here and one of tastiest bits of forbidden fruit you can currently legally import. The seller has two examples, one of which is the super rare combination of Daytona Violet paint over "Hurricane" cloth interior. Find both M5 Touring models here on craigslist with a listed price of $45,000 for each.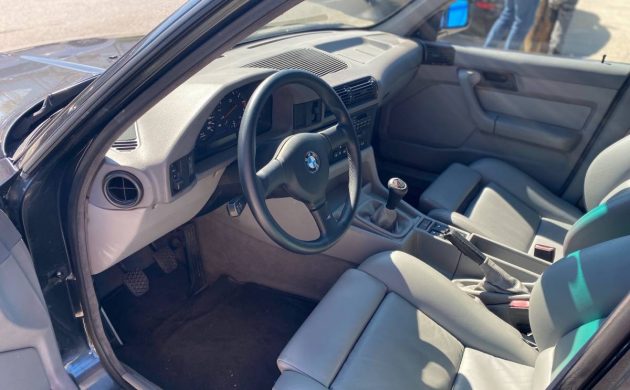 The first M5 is a classic color combo of black over light gray leather. This is the one you'd buy if you want to blend in with the other commuter cars or mom-mobiles in the student pick-up line, and not catch the immediate attention of the local constable. As cars like the E34 M5 Touring models become importable under the 25 year rules, expect to see more of them pop up – if you can convince an owner in Europe to let one go. This example was clearly loved, with leather seating surfaces that look perfect along with an unmarked exterior.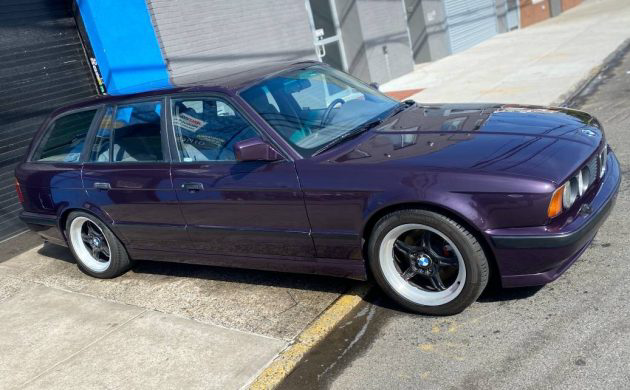 Daytona Violet, as a color, is one of the more sought-after shades among the BMW crowd, whether it's found a domestically-available E36 M3 coupe/sedan, or a piece of overseas exotica like this M5 wagon. Consider it the Bavarian's version of Plum Crazy, if you will. This example looks to be in mint condition as well, although the E34 M5 turbine wheels are missing their iconic covers, I believe, as these five-point alloys are typically what's hiding behind them.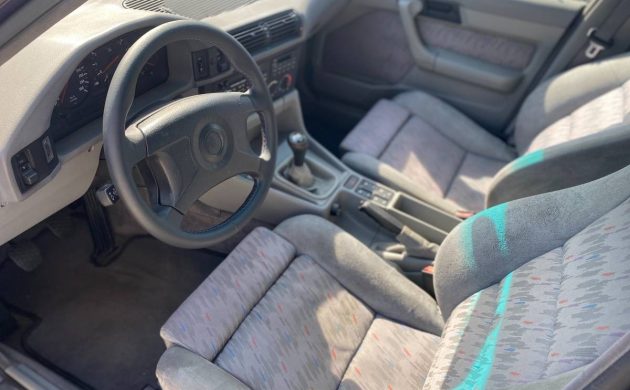 Mileage isn't listed on either car, but both appear to be in the sort of shape you'd associate with a low mileage example. The Hurricane cloth interior seen inside the purple wagon is highly desirable, and runs counter to what you'd assume would be the holy grail of seating surfaces (as most folks prefer leather). The cloth combined with the color and the apparently completely stock condition – right down to the ugly airbag steering wheel – makes this wagon the winner for me. Either one would be a pleasure to see parked in my garage, however.
Have something to sell? List it here on Barn Finds!