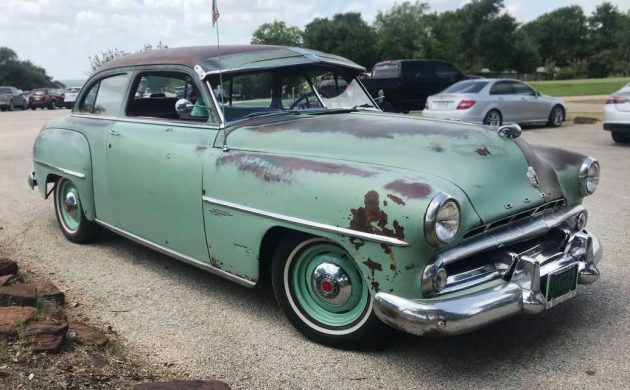 People are funny animals. We all have different ideas of what we like and when it comes to vehicles, all bets are off. You'll see a big, bearded burly guy driving an electric car and a short-statured person driving a jacked-up damn near monster truck – diesel, of course. I would think that most people would like this 1951 Dodge Wayfarer two-door sedan – or fastback, but who knows. It can be found here on craigslist in Bastrop, Texas with an asking price of $7,995 – cash only.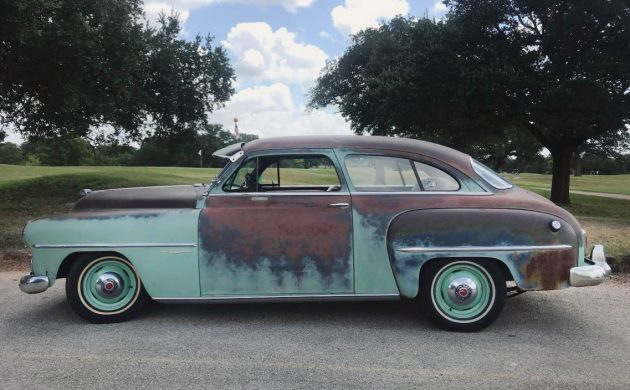 There is no way to know what vehicle a person will like by looking at them, there just isn't. I personally love the Dodge Wayfarer, made from 1949 to 1952 and especially like the two-door sedan body style. Of course, it's hard to argue with the business coupe which may be my favorite, and they also offered a convertible, or roadster as they called it, or sometimes Sportabout which is a much more jaunty name than convertible. Hagerty is at $6,700 for a #3 good condition two-door sedan which this is, so I'm not sure if the seller will get eight-grand for this one or not. Thoughts?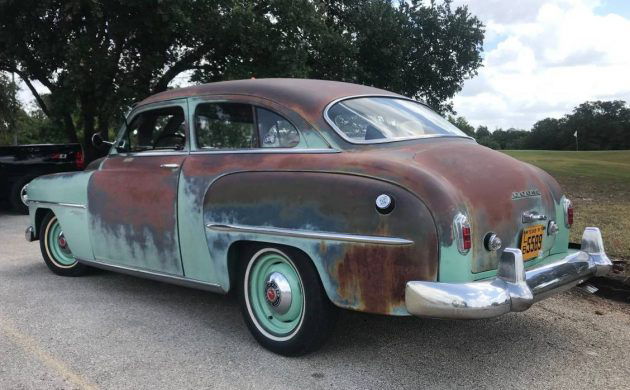 If a person is a fan of patina, it's hard to not love the look of this car. The seller says that the paint, or what's left of it, is original other than the rear bumper splash pan and all five wheels. I love the look with the fresh wheel paint myself, but having it look like new again would be nice, too. The trunk lid was touted as being easy to open or close with one finger with the spring-loaded mechanism and it's a huge storage space.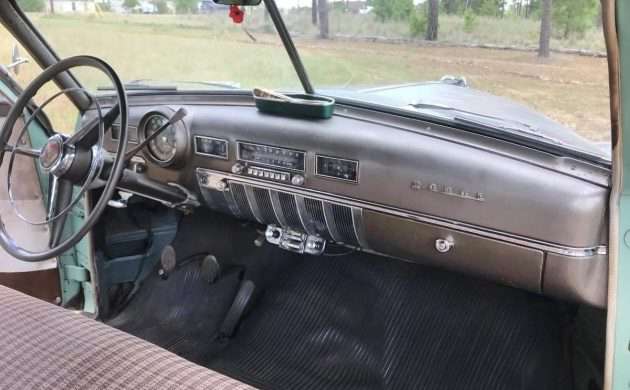 Unfortunately, the seller uploaded a dozen photos but no engine photos. I can't blame that on 2020 because it's been a trend on craigslist for years now. It has Dodge's 230 cubic-inch inline flathead-six with just over 100 hp and although it has a couple of drips from the oil pan and fuel pump gaskets, it runs great. The interior looks good both front and rear and I'd pop for a new headliner which would really clean things up inside. It has a three-speed manual with a column shifter, which of course is usually referred to as a _____-__-___-____. You know it. I would also add some period-correct seat covers but otherwise, it's looking fantastic both inside and out for me. The big question is: would you restore it back to original spec, leave it looking as it is now, or restomod this Wayfarer?