The LaSalle was General Motors attempt to fill the gap between the Cadillac and the Buick. It did well and outsold the Cadillac. The 1939 LaSalle was redesigned, adding a taller grill and waterfall side grills, and moving the headlights up to the sides of the radiator. When you look at that beautiful paintwork in this eBay listing and the BIN of just $7,000 it just might get your attention. That price is about half of low retail. But don't hit that BUY IT NOW button just yet! Luckily, this is not your typical eBay listing. The seller is very open and honest in his description and pictures, including the rust. The owner had this car disassembled repainted in the 1970s. Then it sat until 2005 when it was shipped to Indiana. The seller purchased it this year.  The paint work still looks nice, especially with the recent wet sanding and buffing. The seller has done a lot of mechanical work to get the car running well, although the brake and electrical systems need attention.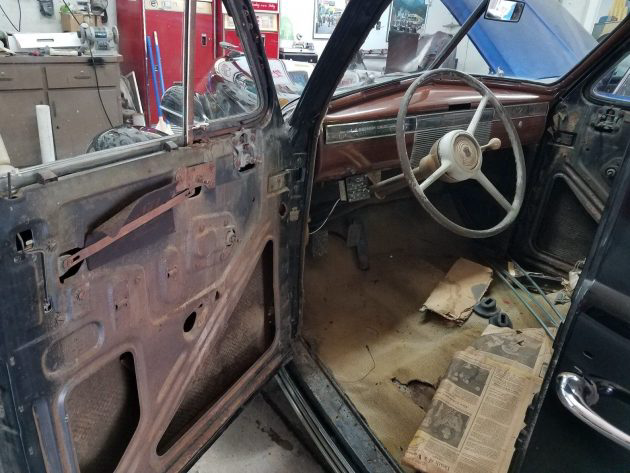 Here's where you get that empty feeling. It's actually not that empty. There are lots of parts wrapped in newspaper from the 1980s. There might even be door panels and chrome pieces wrapped in newspaper. A picture with the doors open would have been helpful. The seller says the floors are solid and this once I think you can believe him.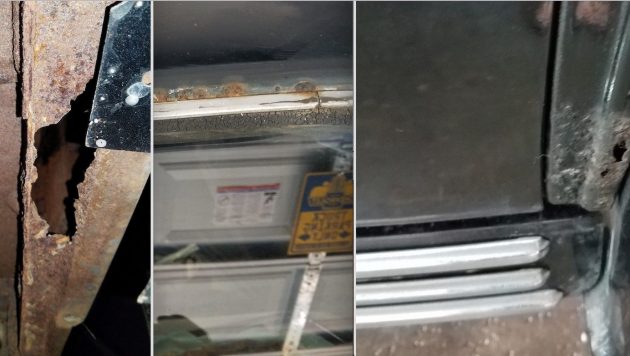 The seller does a pretty good job at showing us the rust including above the windshield and behind and behind the passenger door on the driver's side.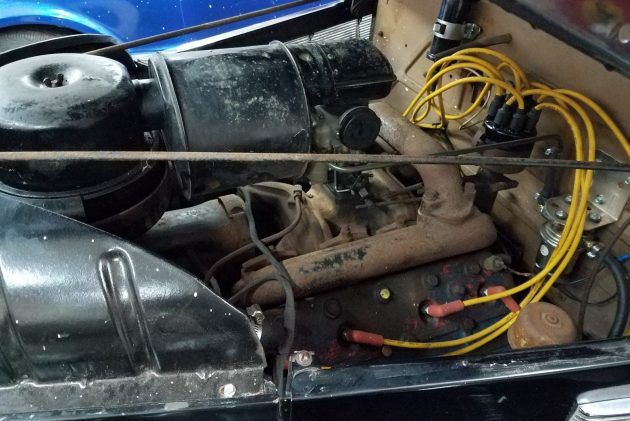 The engine is likely a 125 horsepower 322 CID and appears mostly original (except for the shiny new bits) and runs well. It's received lots of attention including a rebuilt carburetor and water pump, new belt, points, coil, plugs, wires and electric fuel pump and even a new muffler. He also cleaned out the fuel tank.  The new plug wires could have been a bit more subtle.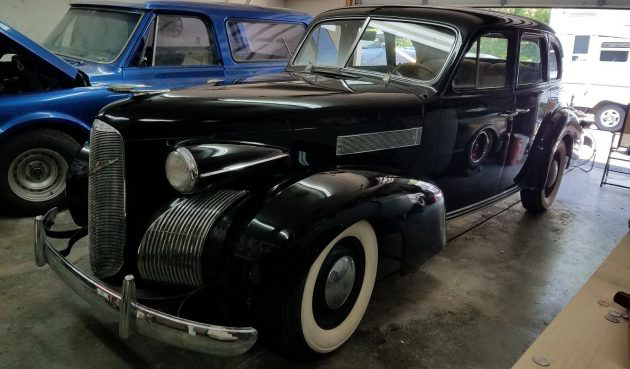 The seller provided us a lot more information than many sellers on eBay. You get a pretty good idea of the challenges ahead to restore this grand old car. Looking at the overall picture it appears this car is about 80% complete with at least 50% to go, depending on the level of restoration the new owner has in mind. The paint has scratches and chips and is far from perfect. Even at "only" $7,000, this may be no bargain given the cost of completing the restoration.