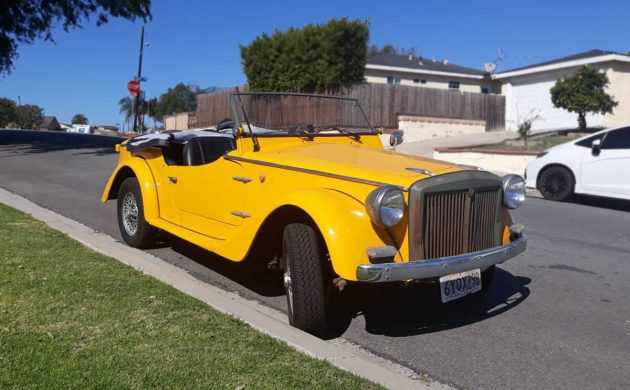 Siata was a very interesting company and they made some absolutely gorgeous cars, such as this one. They also made some… interesting-looking cars such as this 1968 Siata Spring. Don't get me wrong, I think they're great and this car would draw a crowd for sure. The seller has this one posted here on craigslist in the San Pedro area of Los Angeles, California and they're asking $10,900. Thanks to Pat L. for sending in this tip!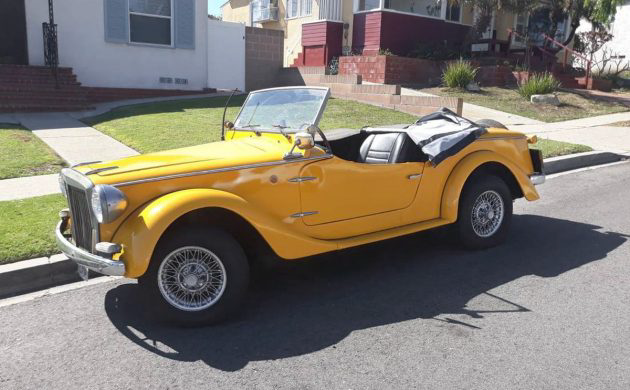 We've seen a few Siata Springs (that sounds like a spa) here on Barn Finds in the past and they're really interesting. They almost look like a kit car with off-the-shelf parts assembled into what you see here, but they aren't. Siata – Società Italiana Auto Trasformazioni Accessori – was started by a race car driver in 1926 with headquarters in Turin, Italy.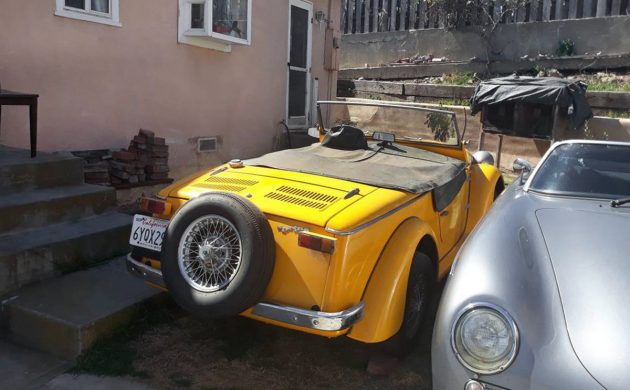 The company started off by selling performance parts for Fiats and it wasn't until after WWII, in 1948, that they came out with their first model. They made beautiful cars that were graceful and stylized, sort of like the Porsche roadster (assuming a replica?) parked next to this particular Siata Spring. I like the chunky look of the Siata Spring and the seller says that people take selfies next to this car all the time.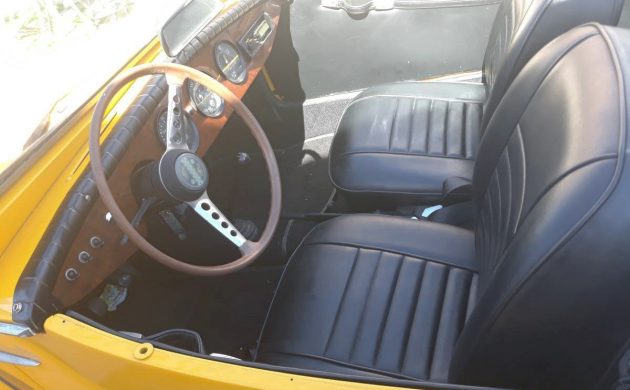 The condition of this car appears to be really nice other than some surface rust on the chrome, especially the grille, which is also dented. They were two-seaters with a little storage space behind the seats. The Spring was made starting in 1967 for the 1968 model year and they were the company's last effort, unfortunately. The last one was made in 1975.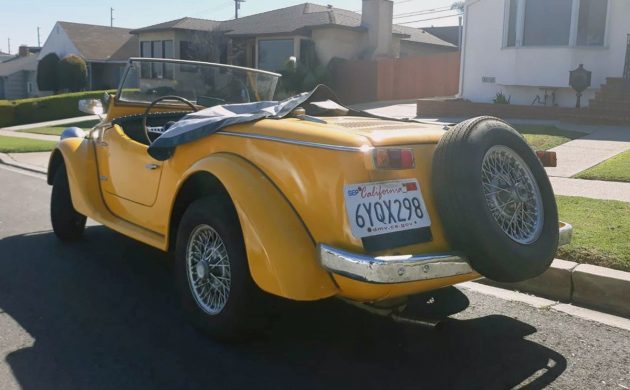 Unfortunately, there are no engine photos but the Siata Spring was based on the Fiat 850 and therefore this one should have a Fiat 843 cc inline-four with 36 horsepower. It's located in the rear of the car and the seller has provided a video here on YouTube. As a general reference, Hagerty is at $7,100 for a #3 good condition car which is quite a bit lower than the seller's asking price. Have any of you owned or driven a Siata Spring?