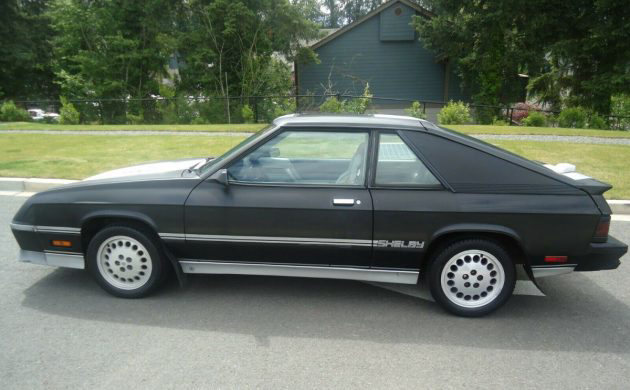 When people hear "Dodge Charger" I'd be willing to bet they first picture 1 of 2 eras – either the first 3 generations (1966-1974) or the newest iteration (2006+). So, let's not forget the L-Body Charger of the 1980s, as we see here. This 1987 Dodge Shelby Charger was sent to us by an anonymous Barn Finds reader who found it here on eBay in Puyallup, Washington. This no reserve auction has seen just 5 bids push the current bid price to a paltry $1,700.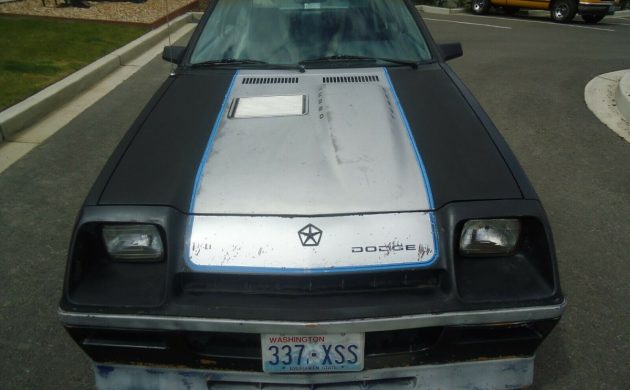 The L-Body Charger was introduced in 1982 after a 3-model year break from the model name. The Shelby variant hit showroom floors in 1983. The Shelbys received a host of performance and styling upgrades, which are detailed here. With the sun setting on the L-Body Chargers in 1987, just 1,011 Shelby variants were built in that final model year – 445 were painted red with the remaining 566 finished in black like this one.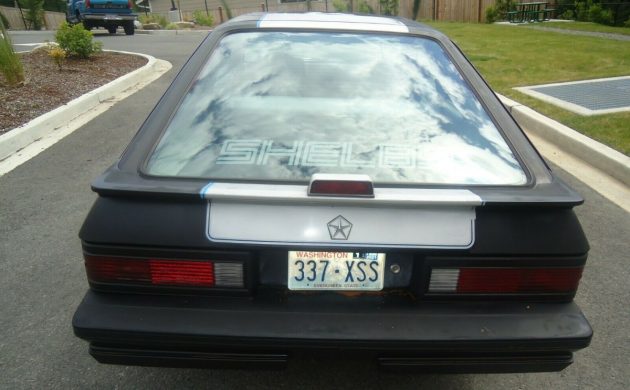 If you're in the market for a Shelby Charger, I'd guess this is the condition you'd be looking for, as this one is claimed to be rust free and wearing its original paint. The paint does look weather worn and the striping isn't even close to perfect. It is riding on factory-issue wheels with mudflaps installed behind all 4 tires.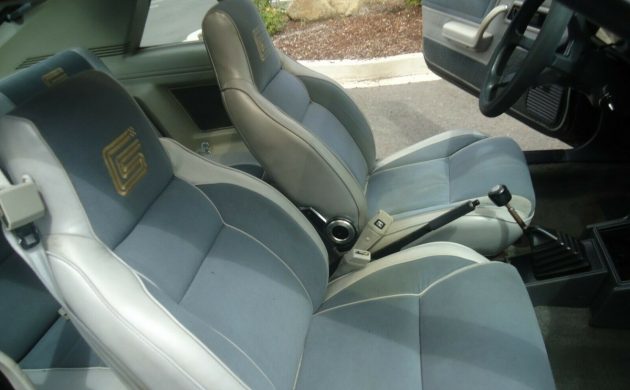 This interior is 1980s simple – which could also be described as office park cold. However, the Shelby theme is on full display inside with the "CS" insignia embroidered in each seat's headrest. Perhaps my quality expectations are too low for 1980s cars, but I'm rather impressed with the condition – there's some minor wear and tear, but the upholstery looks to be in rather good shape. I'd merely be speculating if I said the C-pillar hinders your over-the-shoulder rear view, but the glass hatchback should offer decent straight back vision.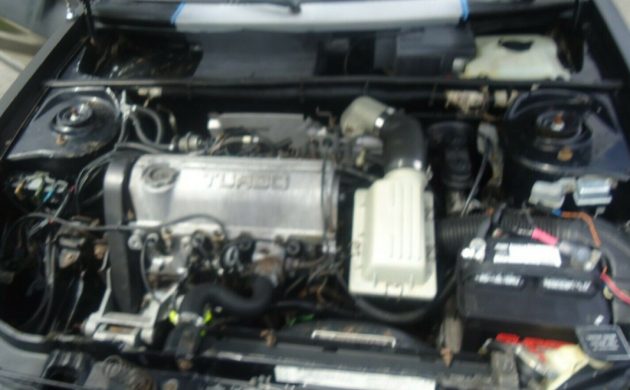 Under the hood you'll find a 2.2-litre turbocharged 4-cylinder. The seller tells us the "turbo works great, clutch feels nice and tight, and gears slip in perfectly."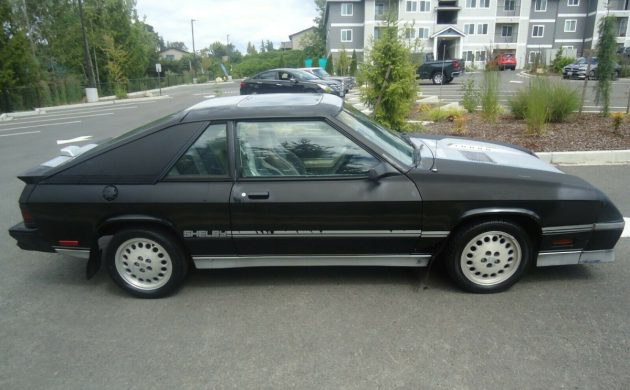 I'm no soothsayer, so I don't know if the Shelby Chargers will ever garner the fame and collectability that some of Carroll Shelby's other work has. But, for those who are willing to roll the dice on such a possibility, this looks like an ideal candidate to take that chance on.