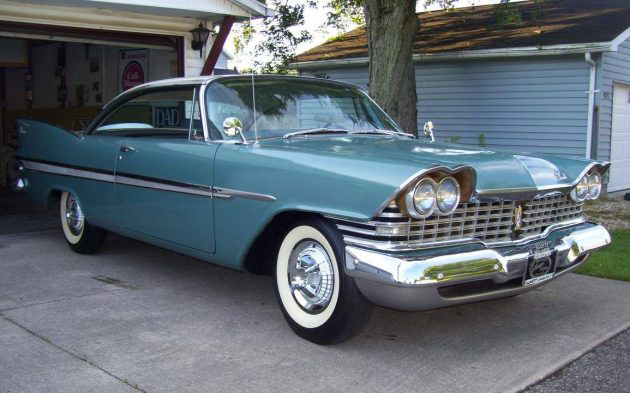 Hank in Ohio is ready to sell this tidy-looking 1959 Plymouth Belvedere 2 Door Hardtop, offered on Hemmings for $21,900 obo. Designer Virgil "Ex" Exner rocked the world with his lineup of boldly finned Chryslers that debuted in 1957. The fins changed each year until 1961, their final year.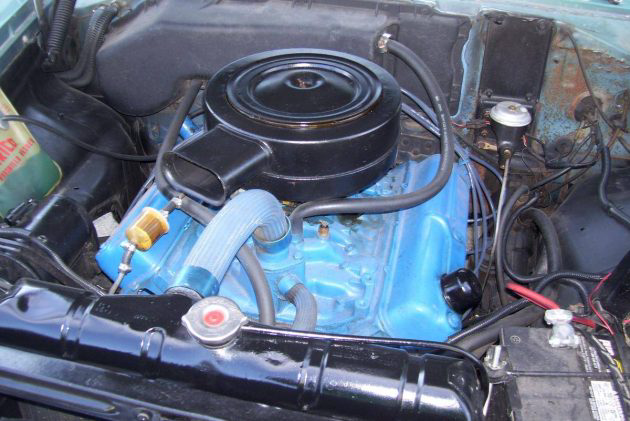 In this picture I see the same engine, valve covers, master cylinder, and some other doo-dads from my 318 Polysphere-equipped 1966 Dodge Coronet. This 318 cubic inch V8 shares virtually nothing with the 1967-to-present "LA" 318, though I can tell you that the distributor bushing (at least) is the same. The "Polyspherical" head engine was Chrysler's attempt to build a "semi-Hemi", an engine with the benefits of the famous hemispherical combustion chamber but without the hemi's more complicated (and labor-rich) dual rocker setup.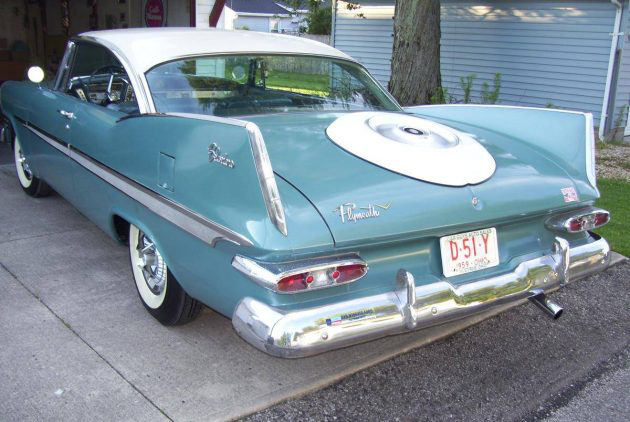 The Belvedere model sat below Plymouth's Fury (a '58 Fury starred in the movie Christine), but it will definitely draw a crowd at your local K-Mart. The mock spare tire cover lends a vintage touch, one shared with other Chryslers of the day.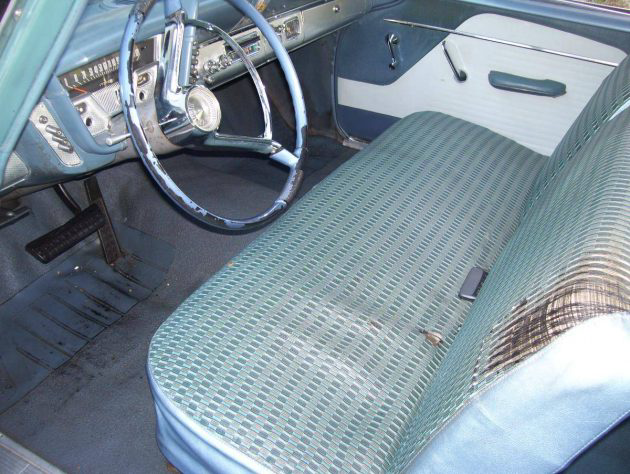 This interior is not perfect, but the seller says it's a good driver and everything works except the radio! The new wide-whitewalls look perfect. The seller seems to know the market and cautions against low-ballers. What's your best offer for this fine fin-mobile?