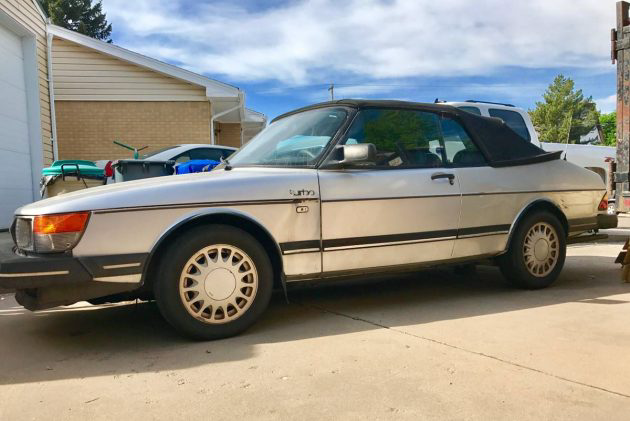 Here's a case of a seller who perhaps doesn't really know what he has. This is one of just 400 Saab 900 Turbo convertibles built for the 1986 model year, the legendary droptop's first, and the only year based on the pre-facelift "flatnose" body, yet no mention is made of its rarity (and the inline four is misidentified as a V6). It's in need of a little cosmetic TLC, but with an asking price of just $2,000, it could be a great buy for a fan of rare Saabs. If that's you, head over to Denver craigslist to check it out—but be warned, there's not much detail in the ad.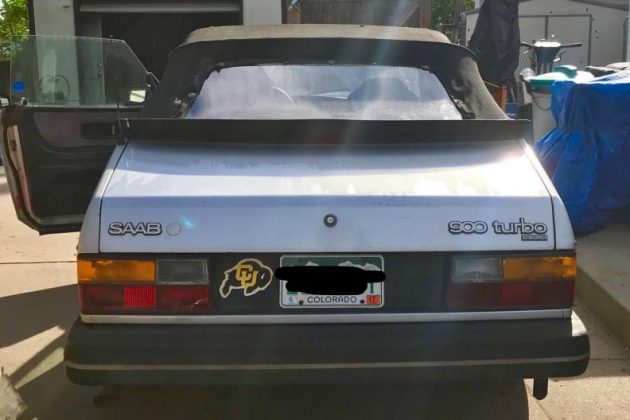 In addition to the, er, "custom bodywork" on the driver's side, the cloth top is looking a little worn. The droptop conversion was designed by American Sunroof Corp. at the request of Saab's American office, based on the rarely-seen two-door sedan version of the 900; all 400 1986 convertibles were sold in the U.S., and it's thought that most were silver, like this one. Despite little initial promotion, sales quickly took off; by late 1986, Saab dealers were already taking orders for 1989 model-year convertibles, even with a $6,000 price premium over an equivalent 900 Turbo hatchback.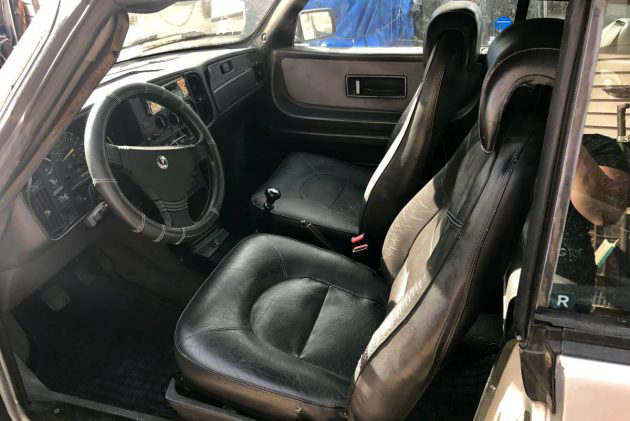 Inside, as outside, this 900 shows some minor needs, but solid bones. Curiously, the passenger seat shows the kind of wear more common on the more heavily used driver's perch; perhaps the driver's seat has been re-stuffed or replaced, because it looks nice and plump—and those Saab seats are supremely comfortable.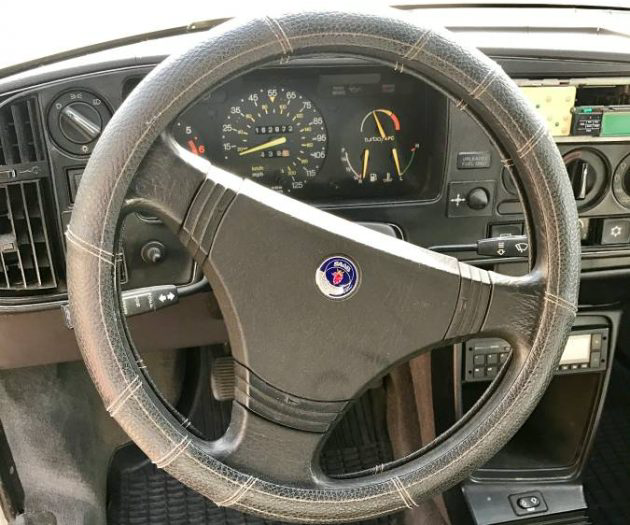 Mileage goes undisclosed, but a sharp eye on this photo shows a "1" in the first spot on the six-digit odometer, and maybe a "5," "6," or "8" in the second spot (hey, I never said my eyes were sharp). If the odometer hasn't given up—which is entirely possible—that kind of mileage is nothing much to worry about on one of these Saabs, as long as maintenance has been kept up. Other than saying it "runs great!", though, the ad doesn't give us much clue about maintenance. Nor are there any photos of the engine compartment or the underside, so there are a lot of unknowns about this car. Still, $2,000 isn't too high, and this is an historically significant car for fans of the marque. I'd say it's worth a careful look; what do you think?