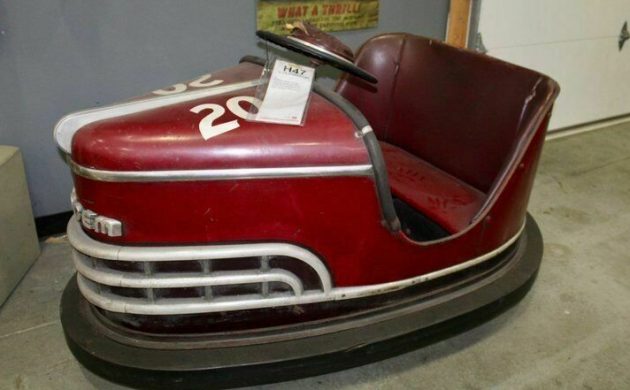 Elvis has left the building! And he's headed for the Memphis Fairgrounds so he can take a few laps in this 1952 Dodgem bumper car, or so the story goes. While not a typical Barn Finds subject, it is interesting nevertheless and worthy of further discussion. This celebrity indoor racer is located in Sarasota, Florida and is available, here on eBay for a classified ad price of $8,500.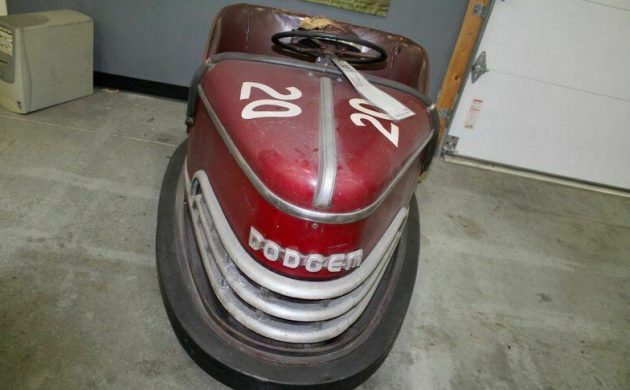 Bumper cars were at one time all the amusement park rage and modern versions still exist. If you note, this particular example is a "Dodgem" brand because that's what you were supposed to do, race around a track and "dodge" other contestants. But bumping ended up being part of the action, and as I recall, most of the fun.  The Dodgem brand, a product of the Stoehrer Brothers,  was one of two primary bumper car manufacturers, the other being Auto-Skooter and their heyday reigned from the '20s into the '60s. As previously mentioned, newer examples can still be found today but the ride operators seem to be a bit more chippy about deliberately banging into one another. And as was generally the case, bumper cars were electrically powered via a charged overhead metal grid that covered the operating arena and a smooth, steel deck floor that served as the ground. Power to the car was via a pantograph type pickup pole, with a conductor, that was vertically attached to the rear of the car and then dragged across the overhead grid.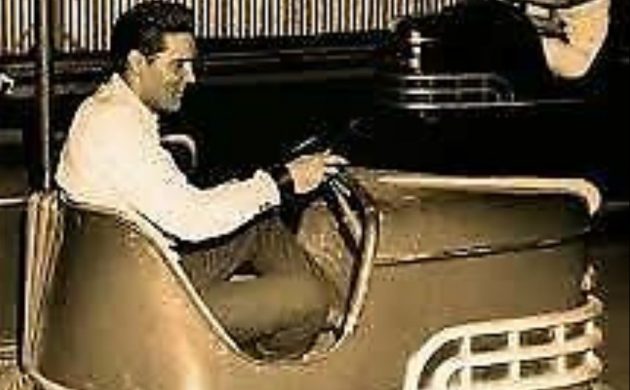 The story goes that this particular car operated at the Memphis Fairgrounds and was then taken out of service in 1976 when Libertyland amusement park was built at the fairgrounds' location. Elvis would come by after hours for a skoot and he chose this number 20 car because it was fleet of foot. He even engraved his initials into the paintwork as if claiming a permanent easement. Where this car has been all of these years is unknown.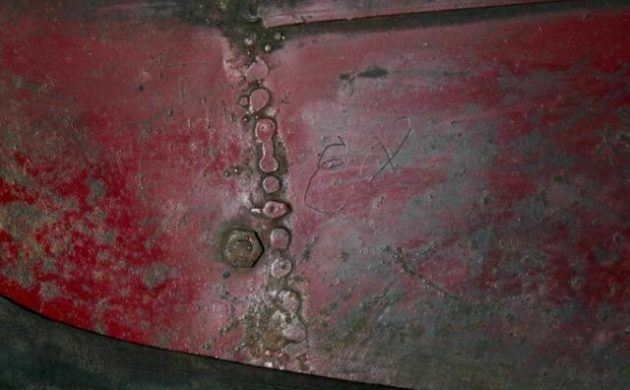 Number 20 still presents itself pretty well, the seller states that it is original and unrestored. He also has a Letter Of Authentication to verify its provenance. As to whether this example would still operate, given the proper setting, is unknown – the pantograph pick-up is unattached and the seller doesn't state whether or not it is available.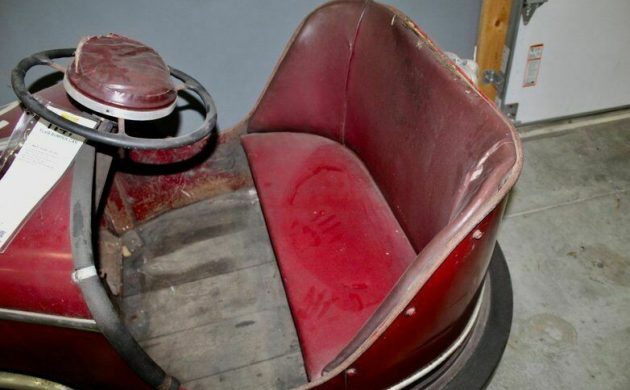 The interior is simple and spartan, just as I recall. Being long-legged, ingress and egress was always a challenge though there is ample room once onboard. In later years, bumper cars came equipped with a fabric or vinyl loop, attached to the base of the pantograph, that the driver would pull over their head and place under their arms, a minimalist safety harness of sorts. This Dodgem appears to have been operating before that safety change came about. Also, note the old-school style NASCAR steering wheel crash pad – a definite necessity without the safety loop.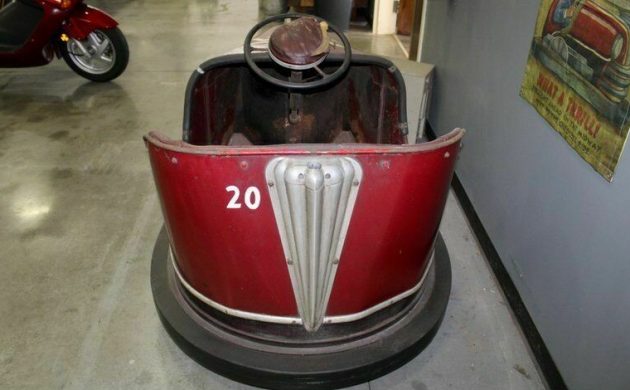 The seller states, "this will make a centerpiece to any collection". I suppose people do, and will, collect a bit of everything so why not bumper cars right? It's a new one for me but if that's your thing this is a notable example. I guess the question is how much of a value enhancer is due to the "King's" provenance?