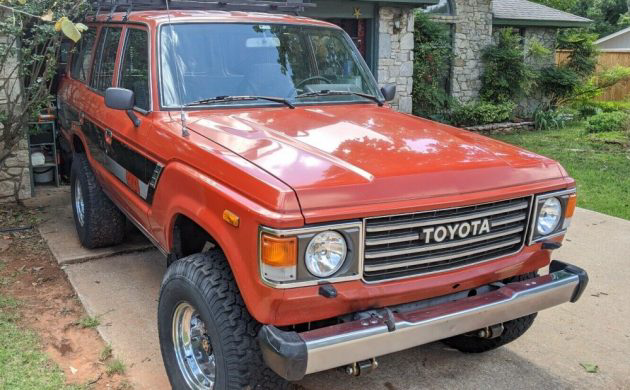 This 1985 Toyota Land Cruiser is a clean FJ60-series survivor, fresh from long-term ownership in New Mexico that has helped keep it in extremely well-preserved condition. The truck is part of a desirable class of square-body Japanese SUVs that are quickly appreciating as collectors wake up to the fact that many of these trucks rusted out, were abused, or more likely, both. This example has some smart modifications and upgrades but remains mostly original with its kick-ass period graphics still visible along the sides of the truck. Find it here on eBay where bidding is up to $6,000 with no reserve.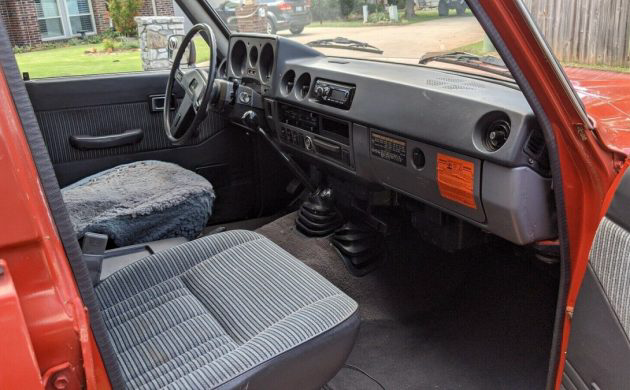 I know the updates have been limited at best on my own Isuzu Trooper project, and I hope to change that soon. My truck has been getting a few issues sorted out of the electrical variety for the last few months, and I haven't had a chance to retrieve it. But rigs like this Land Cruiser were my inspiration when deciding to veer off of the path of sports coupe ownership and try my hand at vintage 4×4 life, and this specific example is how I hope mine eventually appears, with a clean interior, restored paint, some light patina, and a handy cargo rack on the roof to ensure you have plenty of storage capacity and that it won't fit in the garage with the lift kit installed.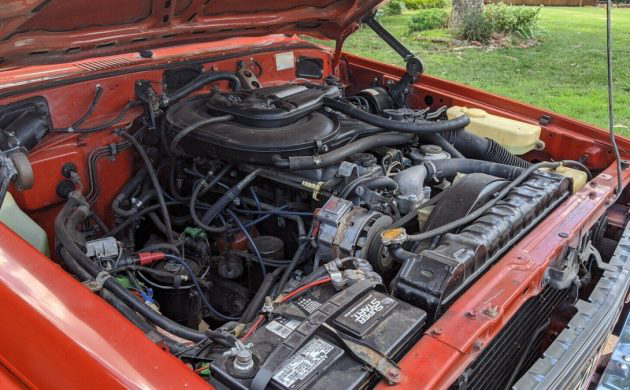 The seller reports that this Land Cruiser runs very well, with no overheating evident even when running the A/C at its coldest settings. Plugs, wires, rotor, cap, synthetic oil, filters, and a host of other consumable parts were all recently replaced. There's also a new battery and brake master cylinder, but the seller discloses that the brake booster may need replacement as he believes it requires more force than it should to stop with authority. Whether you find one of these with the manual transmission or automatic, the driving experience won't change much, but the 5-speed is still likely a selling point if for no other reason than the image associated with a full-size SUV with three pedals.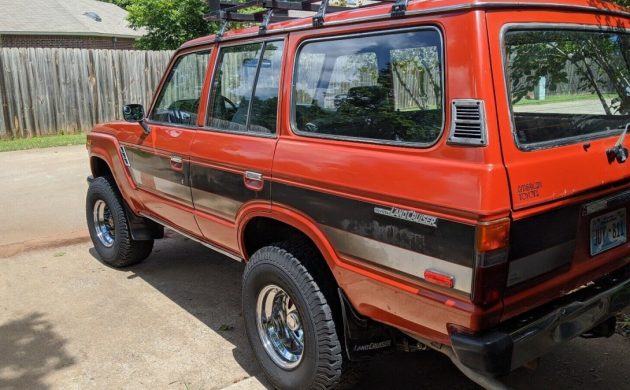 The Land Cruiser sports a lift kit that really sets it at just the right height – not so tall that you struggle to step in, but also high enough to know it's not stock. The lift kit is courtesy of Cool Cruisers of Texas and its "Hell for Stout" kit that includes custom shackles, HFS front & rear springs, greasable pins, new shocks and steering damper, new tie rod ends and more. This is not unlike the lift kit I put on my 1986 Trooper two-door from Calmini, and I hope to have a chance to test its abilities soon. This Land Cruiser, much like my Trooper, will probably be used solely for the enjoyment an old body-on-frame SUV provides, and the smiles it generates as i trundles down the road. Still, knowing you'll make it to that remote campsite or beach is always a bonus.