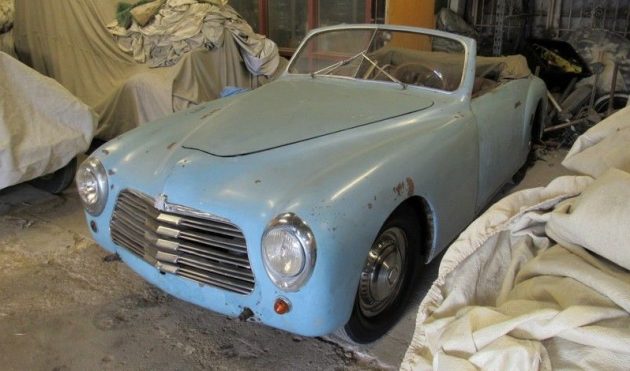 Here's a face unfamiliar to most. It's based on the Simca 8, produced from 1937 to 1951. Simca built the Sport model from 1948 until 1951. It has an aluminum body designed by Pinin Farina and made by Facel Metallon. Thanks to reader Richard for finding this rare little car. It's listed on eBay in Dallas, Texas with bids not yet meeting reserve at about $25,000.  It's been sitting for over 30 years and appears complete except for the bumpers. It's been repainted once and has a few dents. There's no apparent corrosion in the body and there's not rust showing in the chassis.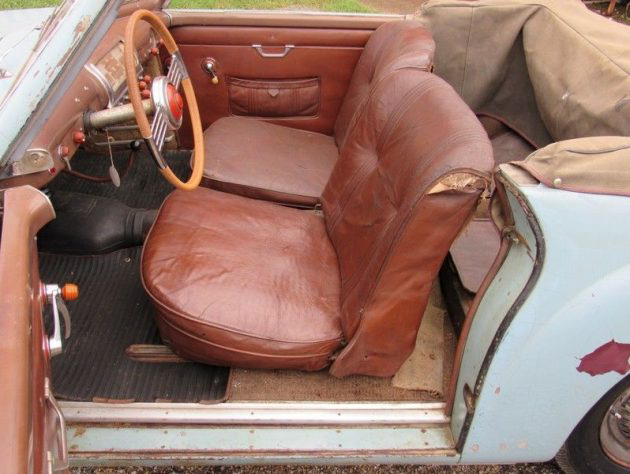 The interior is very original and complete. The leather upholstery could possibly be repaired and restored. The doors certainly have an unusual shape.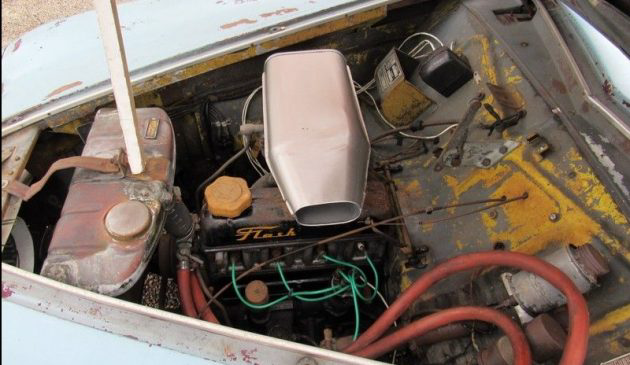 The Simca engines were overhead valve engine with an aluminum head. This should be the little 33 horse 1.2-liter motor, a small upgrade from the regular 32 horsepower 1.1 liter Simca 8 engines. It's not the original and is stuck. Instead, it appears to be the "Flash"45 horsepower 1.3 liter Engine introduced in 1956. This engine was developed for the 90A Aronde.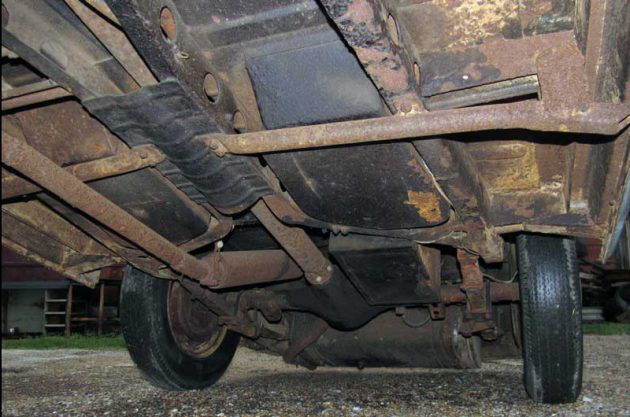 There's no more than surface showing underneath. It appears this Simca has been stored well. The later Sport Cabriolets with larger engines had "X" bracing on the chassis. That doesn't seem to be the case here.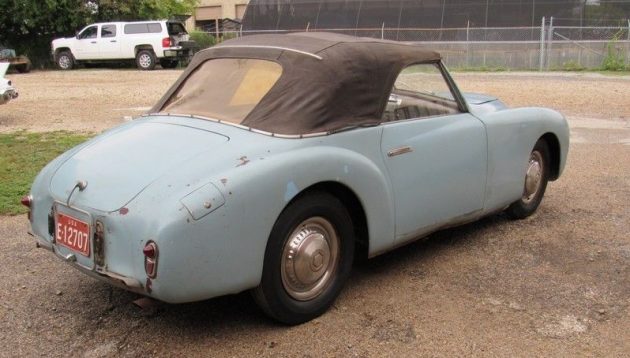 The top looks useable. This is a rare and interesting little car. It is fun to imagine making this a driver quality car and just doing what is necessary to get it running and driving. Sadly, it's rare and will be expensive enough that the new owner will likely restore it and add it to his collection. The new owner will likely want to source an original engine for this little cabriolet.