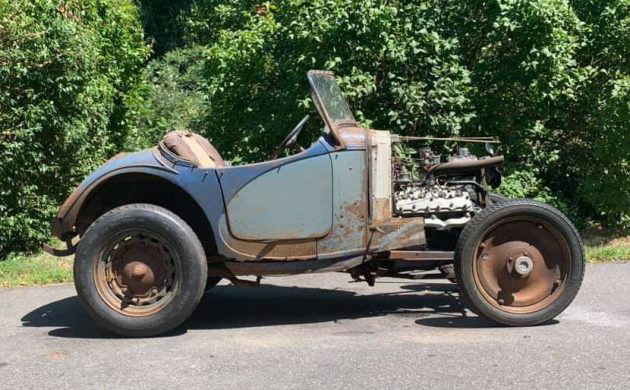 Someone stuffed a flathead V8 in this little Bantam! They even managed to cram the Ford transmission and rear-end under there. It's not currently running and the work looks like it was done long ago, but I bet this little hot rod could be a blast once it's back on the road! It's located in Watertown, CT, and is listed here on Facebook Marketplace for $3,950. Thanks go to Peter R for sending in the tip!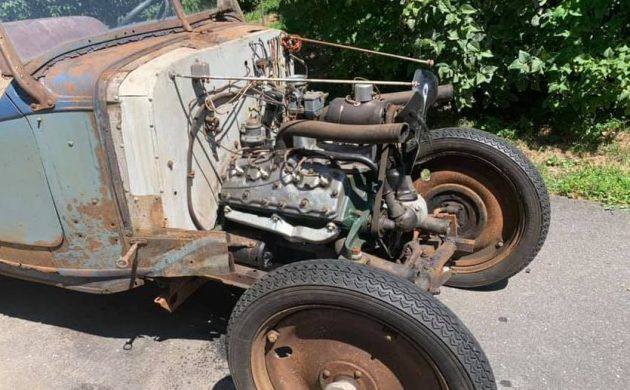 The seller mentions that the engine has 60hp aluminum heads installed. Makes you wonder what other speed parts might be hiding in there… It would be interesting to know when this car was built and by whom. The rear end was narrowed to fit under those flanks and the body has a nice patina to it. I think this thing would really stand out at any car show and, with some brake upgrades, would be exciting to drive!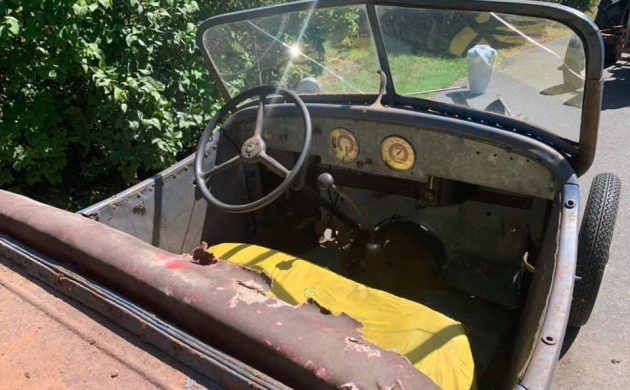 The Austin Bantam was a very small car, hence the model name, so it would have been the perfect option if you wanted to build a hot rod and didn't want to go the more common Ford route. Even today, this looks like a more unique and cheaper option than an expensive '32 roadster. That said, the quality might be a little lower and you might have a harder time finding parts. Things look pretty simple in there though.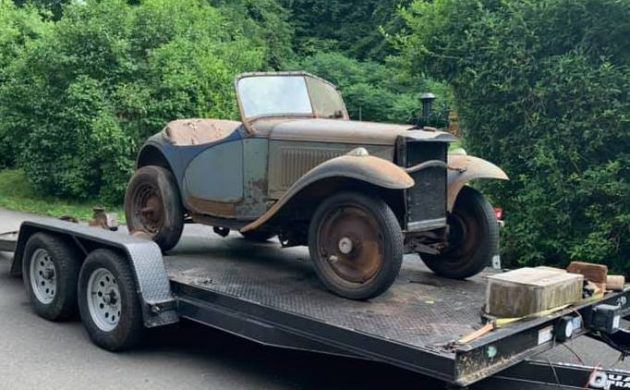 Put the hood back on and you have a sleeper! I'd love to have this little guy in my garage. I would leave the exterior alone and just focus on getting it running and driving again. I'm not sure what I'd do with those brakes but I'm sure a suitable upgrade could be found. Throw some old leather over that bench seat and you'd be ready to go Model A hunting!