UPDATE 1/13/19 – The bidders didn't meet the seller's reserve back in April of 2018 when this incredible 1985 Renault Alliance convertible was listed on eBay. They now have it listed here on Craigslist with a reduced price of $4,900 or trade. This sure looks like the nicest one that I have ever seen, how about you?
FROM 04/02/18 – When the top goes down the price goes up. That's usually the case, although this 1985 Renault Alliance Convertible, as nice as it is, has a current bid price of under $3,000 on eBay. The reserve isn't met and I'm assuming that the reserve is at least double the current bid price. It's located in Orlando, Florida.
This is probably the nicest Alliance that I've seen, convertible or not. This thing looks absolutely perfect to me. I'm sure that there has to be a flaw somewhere and if there is one, someone will scout it out. Let us know in the comments. Ok, I see one now, the gap on the right side of the hood and top of fender is a bit wide compared to the left side. Hopefully that can be adjusted.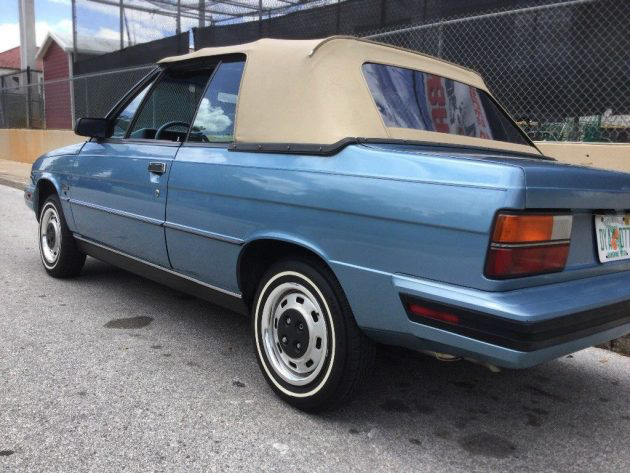 The seller says that this car has "Exceptionally low, original miles." It does in fact have just 59,780 miles on it which is around 1,811 miles a year. They go on to say that it's a "true survivor, this Renault has had a pampered life in Ocala Florida. Garage kept by private owner and driven on sunny weekends." It looks as nice as any of our newer cars do and much nicer than any of my older cars look.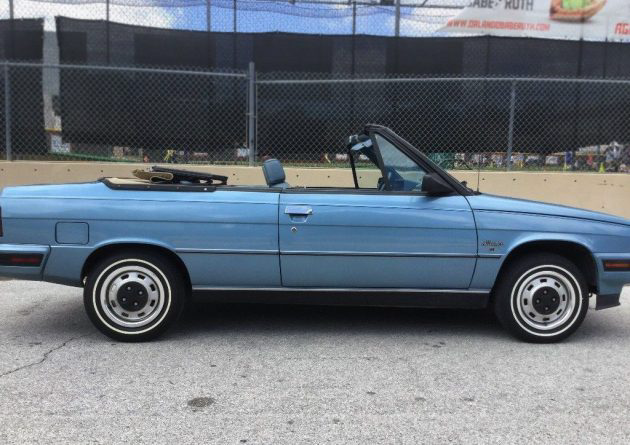 These cars don't get too much love here, but I sure like the look of the Alliance, especially in convertible form. It's a shame that the drop-top photo is cut off like that but what a nice design. With the top up, maybe not so much but with it down it looks great in my opinion. The "power, convertible top works flawlessly" according to the seller.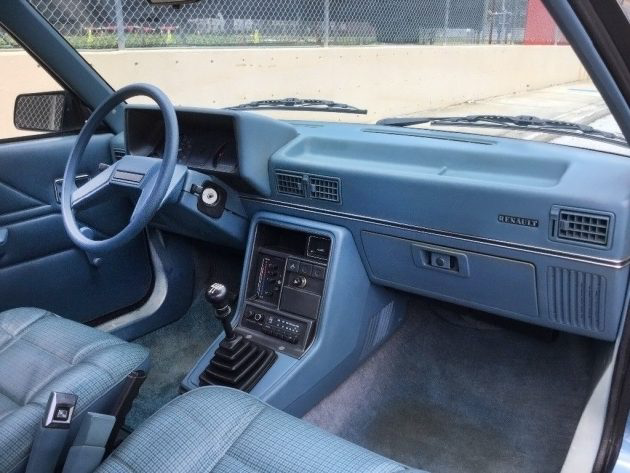 The interior looks equally perfect other than some discoloration on the carpets. And, it's a 5-speed for at least a little enjoyment behind the wheel other than getting a sunburned forehead. The seats look perfect both front and rear and the seller says that "the vinyl interior is nearly perfect." There are no engine photos but it has Renault's 1.7L inline-four with around 78 hp so the 5-speed will come in handy. This looks and sounds like a well-kept example and it's just in time for spring!