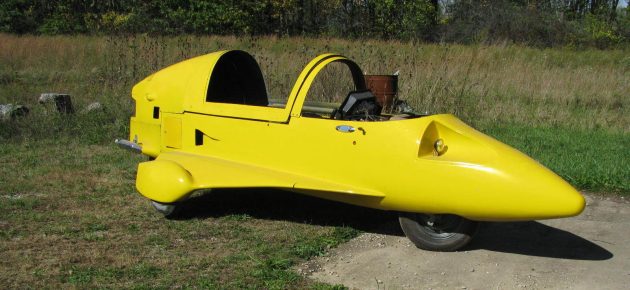 These appear here on Barn Finds occasionally, but it's been over a year since Jesse wrote about one. The Pulse Autocycle was designed by Jim Bede. He is remembered as the creator of the BD5 aircraft and several other innovative aircraft designs, none of them very successful. His Autocycle looks a little like the BD5 you may remember from the James Bond flick, Octopussy. The BD5 was introduced in the early 1970s as an easy to build, easy to fly homebuilt aircraft as well as a factory-built version. They were neither easy to fly or build. Bede sold about 5,000 kits and plans but never did find a reliable engine, so none of the 12,000 factory-built aircraft ordered were produced and Bede Aircraft went bankrupt in 1975. Then in the 1980s, Bede started a new company, Bede Design and built about 360 Litestar and Pulse Autocycles between 1982 to 1990. Jim Bede built the first one by hand. There are about 100 Pulse Autocycles left and they have a devoted following. They have a convention every LaborDay in Marion Indiana.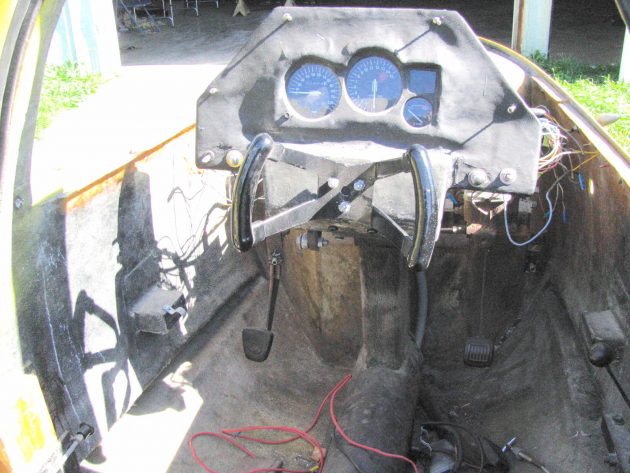 So… What's it like to drive this thing? It won't drive on two wheels. It rides on the main wheels plus one of the 8-inch outrigger wheels. It steers like a car, but with very quick steering like a go-cart. It has a conventional gas and brake pedal but it shifts like a motorcycle. The shifter is on the right armrest and shifts in a straight line. This thing weighs over 1,000 pounds and is about 16 feet long. It leans like a motorcycle, but tips from one outrigger to the other. The outriggers are basically wheelbarrow wheels and tires.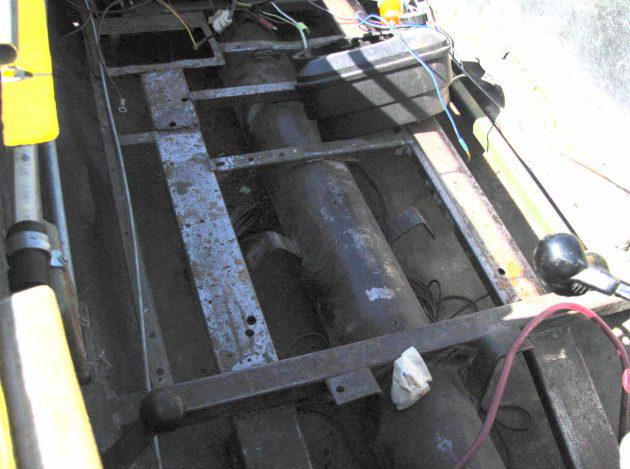 The main frame is made up of 6-inch tubes that carry the engine and suspension. It looks like there is only a little surface rust on the frame and there's no sign of damage in this view.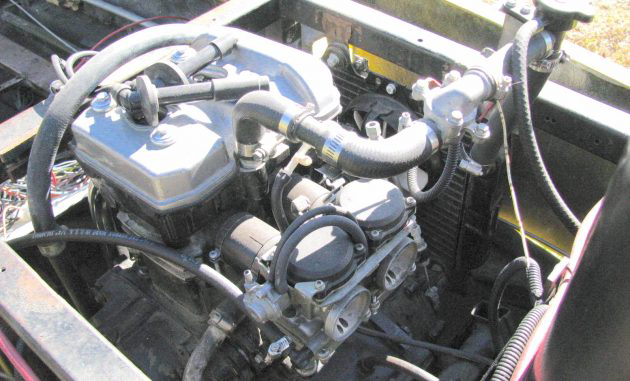 The engine is described as a "KAW". Perhaps it's a water cooled Kawasaki twin, an older 500R perhaps. Depending on when the autocycle was built, they usually came with Yamaha 400s or even Honda Goldwing engines from the factory.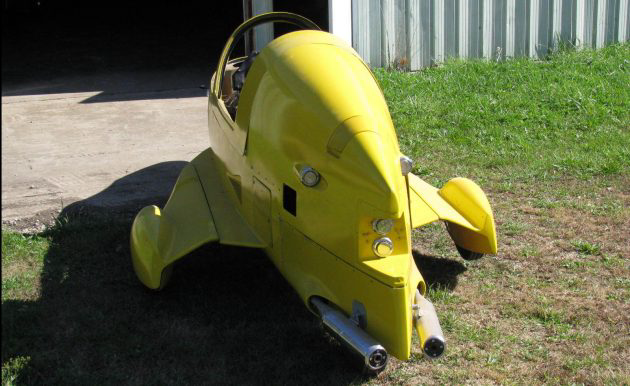 The body on this autocycle looks to be in fairly good condition, much better than other examples found in fields. A polycarbonate windshield and canopy can be sourced through a company that makes NASCAR windshields and are about $1,000 each and are said to fit well. It appears this Pulse was in the process of restoration. The engine needs to be sorted and there's lots of electrical work to be done as well as the interior, but it looks like a viable project. Most of us might laugh and say "no way!" but there are devoted fans. Complete and running Autocycles often sell for over $10,000. Bidding on this one listed on eBay is approaching $12,000 with one day left. The one pictured is listed here on eBay in Gallion, Ohio where bidding is over $1,000 with most of a week left. It will be interesting to see what this one sells for. So would it be worth spending the extra on the nice example or would it be better just to restore this one?