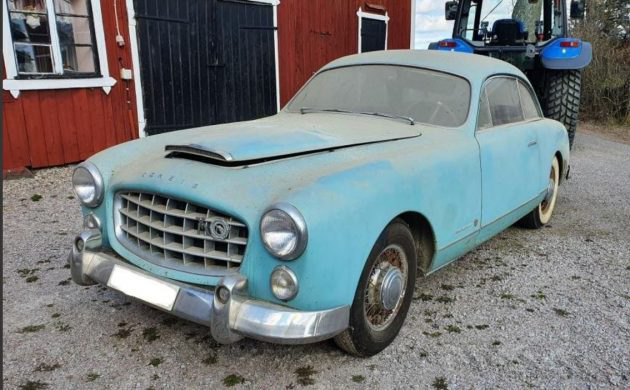 Most of the 'finds' that we bring you are on American soil, but every now and then, something overseas catches our attention, and we feel compelled to present them to you! Today, we have a 1954 Ford Comète that's for sale here on Blocket in the Uppsala region of Sweden. We say "tack så mycket" to reader Göran in Sweden while we take a look!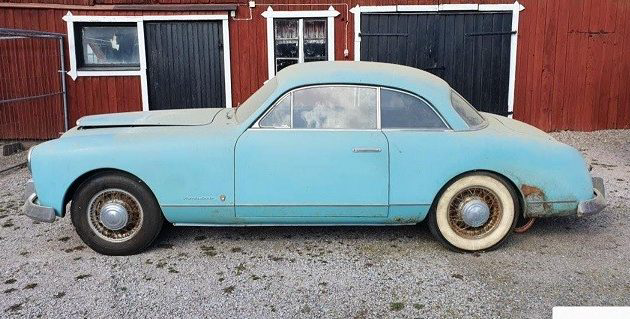 At one time, Ford Motor Company had divisions all over the world, in some cases a separate company for each country or region. The Comète was a luxury product of the French subsidiary, Ford SAF (later to become Simca SAF). Comètes were built on a shortened Ford Vedette platform between 1951 and 1954, and early cars had a 2.2-liter Aquillon V8, coupled to a Pont-à-Mousson  manual gearbox. 1952 saw a 2.4-liter of the same type, and the last two years saw a 3.9-liter Mistral V8 truck engine that put out 105 horsepower. Bodies were crafted by coachbuilder Facel-Metallon, better known for their Facel Vega.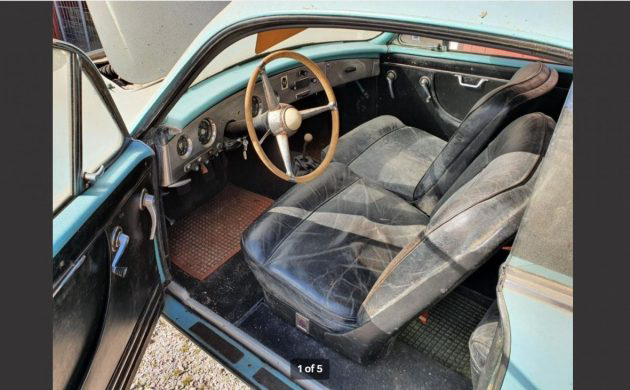 Specific to the car here, the "Monte Carlo" was the top-level car, and if our sources are correct, only 699 were ever made. Total number of Comètes ever made is about 2,100.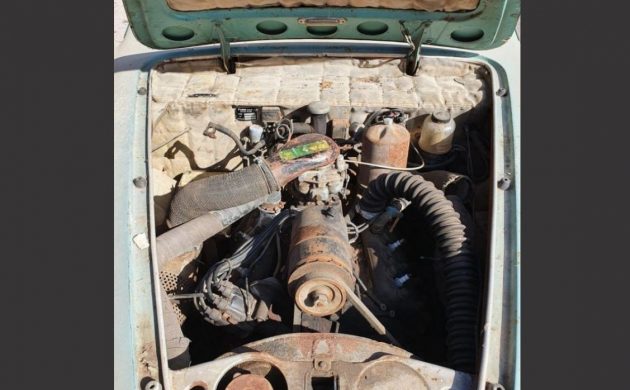 We look now at the car presented, and we can see a dusty but complete-looking example that probably needs a full, thorough going-over. Any necessary replacement parts would be a challenge, but the seller says that it has been in their family since new, and only traveled 3,200 miles. We're told that it has been parked since 1973, but it looks like it was kept somewhere out of the major weather elements that one would presume to exist in Northern European countries. Hold on to your hats, though, as the listed asking price of 500,000 Swedish krona equates to just under 55,000 U.S. dollars at the time of writing this to you.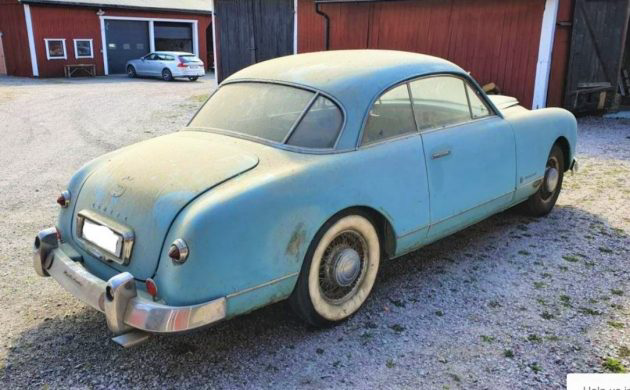 I personally really dig old, obscure vehicles, about which most people do not know. (Of course, readers of Barn Finds do, but you get the idea). I have a daydream that one day, I'll get invited to bring a unique vehicle like this to Pebble Beach or Amelia Island to display, but I'm probably not alone in that.
That's my take on this car, what's yours? Let us know in the comments!