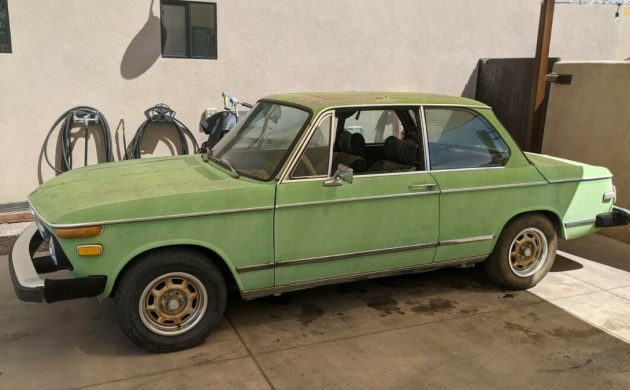 This 1975 BMW 2002 is already fetching near $8,000 on eBay despite clearly sitting for some time and being saddled with the unfortunate automatic transmission. That's likely due to a combination of causes, from its high and dry location in Arizona to its desirable factory color of Mint Green. The 2002 has been sitting for at least 12 years, but the seller contends you won't find a spot of rust or corrosion anywhere on this car, and from what we can see in the photos, the typical 2002 trouble spots seem to be rock solid. Find it here on eBay with bids to $7,600 and no reserve.
It's hard not to get excited about the prospect of being the first person to hit this thing with an orbital buffer and see just how much of that single stage paint comes back to life. The 2002's finish looks quite evenly faded, so wherever it sat, it was stationary for some time. This is a later 2002 with the large safety bumpers and square taillights, which generally doesn't cause a stir when equipped with the automatic transmission. But in this case, the rare color spec and the documented process for converting a car like this to a manual makes it a tempting project for a 2002 enthusiast. The really fascinating twist is that this 2002 was driven to a church for donating and that's where it's sat for a decade-plus!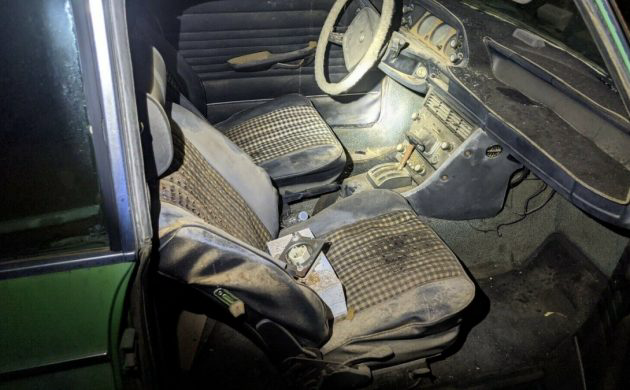 I'd love to know if some small-town parish in Arizona had a bright green 2002 just sitting in the back lot, with no idea what to do with it after the benefactor passed away and the family dropped it off at the church. While donating a car to charity is a common occurrence these days, an individual parish may not have known what to do when blessed with the good fortune of a parishioner leaving a formerly expensive luxury car on their property to collect the profits from selling. What's also intriguing about this example is the custom upholstery job a previous owner had installed – that is a very 70s look, and only adds to the character that's oozing from this forgotten 2002.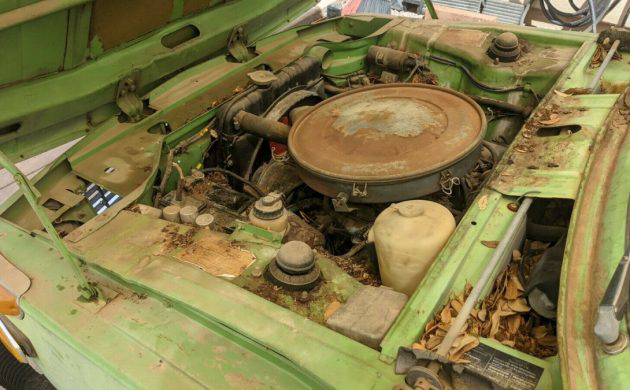 The 2002 retains a clean Arizona title, and given it was driven to the church, perhaps there's a good chance the four-cylinder engine will fire back up with oil in the cylinders. The engine bay is undisturbed, and photos of this area and inside the trunk reveal how vibrant the original green paint was and that the typically vulnerable rear shock towers are in excellent condition with no signs of rust blistering through. There's an original spare wheel on a brand new tire in the trunk, along with some very funky carpets. The previous owner of this 2002 liked things loud, so hopefully the next caretaker will do it justice and bring back that paint while preserving the custom interior.