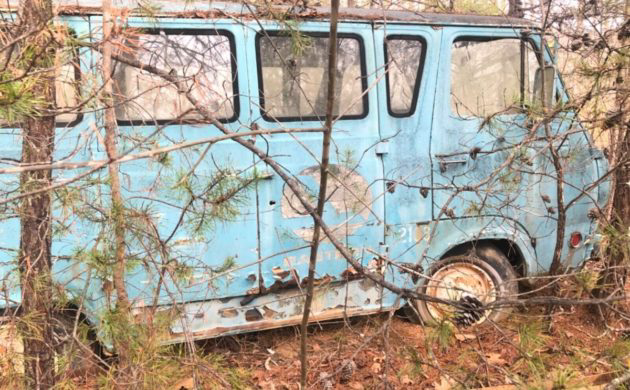 This 1965 Ford Econoline is hiding out in the woods of Georgia, and the listing reads very similar to the ones I've created for the cars and trucks in my friend's collection. It's an affirmation of sorts that you have to respond to a lot of dumb questions when trying to sell a project, and this seller does a bang-up job of addressing exactly what you're getting with this van. Trees will need to be cut down and winches are a must, but the Ford is sporting some cool vibes given its original affiliation with Eastern Airlines when new. Find it here on eBay with a Buy-It-Now of just $1,431 and the option to make a best offer.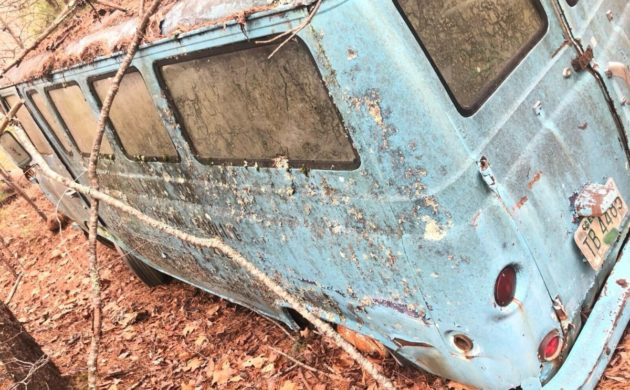 The years' worth of tree and plant debris and old-school Georgia plates give you some clue as to how long it's been sitting, but the seller doesn't shy away from the fact that restoring this Econoline will be a major undertaking. It had retired from serving a local airport – figure either Chattanooga or Atlanta – before becoming the utility van for a local HVAC company. While the lettering for that company is still visible on the front doors, other eBay photos show you can still see the classic Eastern Airlines logo going down the sides of the van. I love details like that, but it may be tall order to try and preserve them.
The seller pulls no punches that he's not going to clean up the van or see if the engine will turn over – he's taking the approach that for the low price, the potential for the motor to be a boat anchor is just a risk the seller will have to accept. I'm fine with this, as I'd rather sell something cheap with everyone feeling OK about it, even if the engine is a dog, than trying to squeeze a few extra bucks out of the transaction and have buyers be disappointed. The seller does offer to clean out the left-over equipment from the van's HVAC servicing days if the next owner doesn't want to collect that sweet, sweet scrap metal money.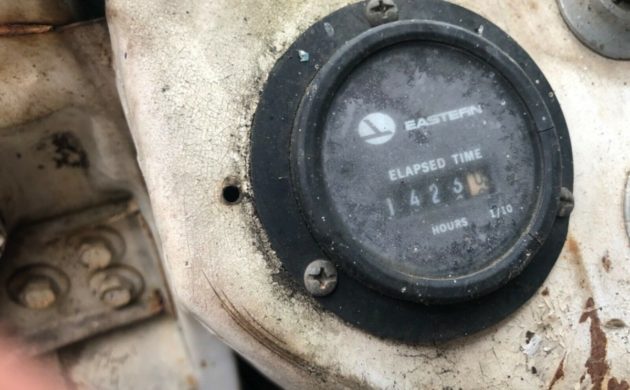 There's other clues to the van's past, like this gauge / counter still featuring the Eastern Airlines logo. The Econoline has been sitting for quite some time, with the registration last being renewed in 1983. The seller resides in a mountainous region of Georgia and will need some time to drag it out and down to where it can be loaded. As he notes, the photos show red Georgia clay underneath the van, which as I've found on my friend's property, does not mean the bottom is swiss cheese – most of the time, it can just be power-washed off the frame. I love the airline decor – does the decor alone make you want to save this van?