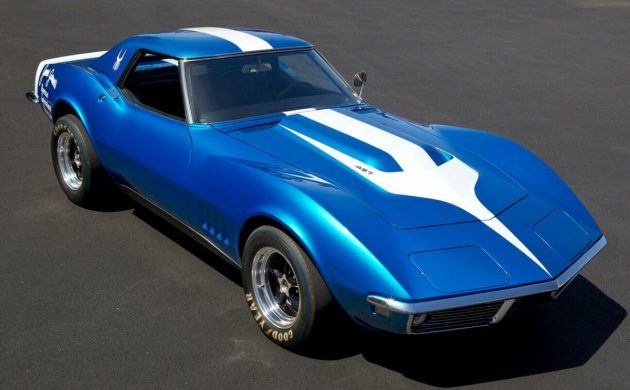 I was excited to learn that this one-of-three 1968 Chevrolet "A.I.R." L88 Corvette was for sale (not for my sake personally — this is way out of my league!) and that all of its terrific history could be uncovered with a little internet sleuthing. The car is for sale here on eBay, although with a starting bid of $777,777 I seriously doubt any sale will take place in that marketplace. At the moment, the car is located in Palos Verdes, California.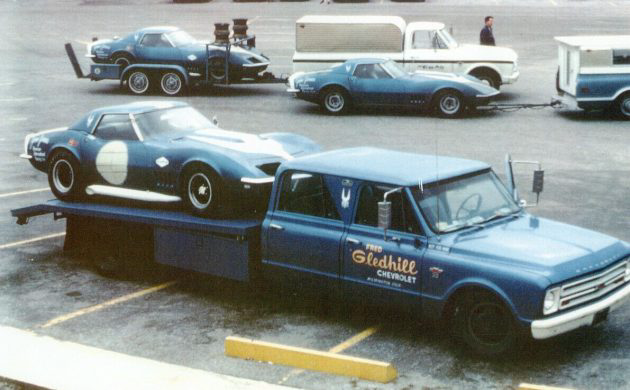 There's a very detailed write-up of this particular car's history here, but I'll try to sum it up briefly for you. In July 1967, actor/racer James Garner partnered with some other like-minded folks to form American International Racing, a venture designed to both race cars and make money, something that has historically proved very difficult to do! After a short venture into designing a turbine-powered car was cut short by rules changes, in late 1967 the team inked an agreement with Chevrolet and Goodyear to race Corvettes in endurance races in 1968. Three cars were ordered (seen above) with our subject car being the spare car or "Promo Car" for both publicity and in case something happened to the first two cars.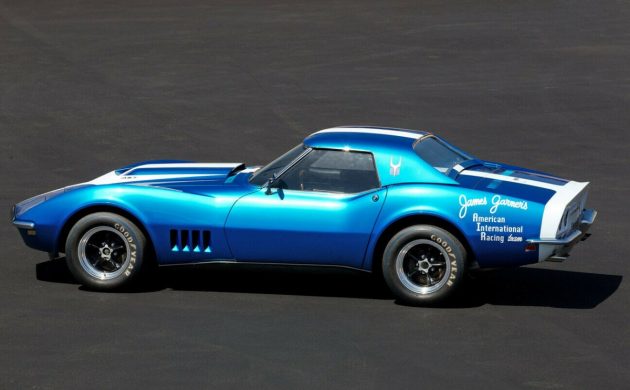 As it turned out, the racing program was very short-lived and after a promotional appearance at the 1968 Daytona 24-Hour this particular car never raced for A.I.R. However, it was later raced by several individuals, eventually being modified and crashed to the point that it was unrecognizable — essentially a barn find! Ultimately, the car was sold to a noted Corvette enthusiast named Bob Radke, who not only had the car restored to its 1968 Daytona appearance but created a website devoted to the A.I.R. Corvettes. That gorgeous hue is LeMans Blue, by the way.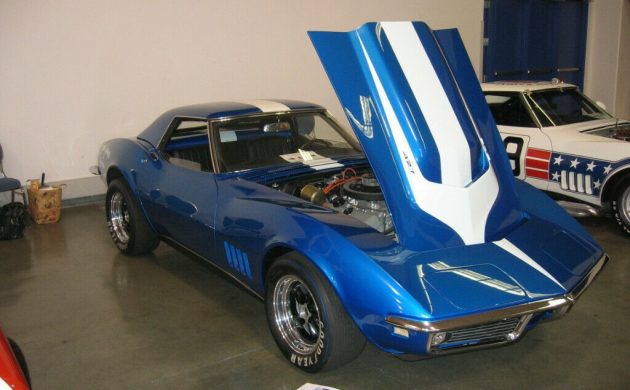 When the car was first restored, it was shown at the 2009 San Jose NCRS national convention and received the prestigious NCRS American Heritage Award — essentially implying the car could not be in any better condition than it was at that point.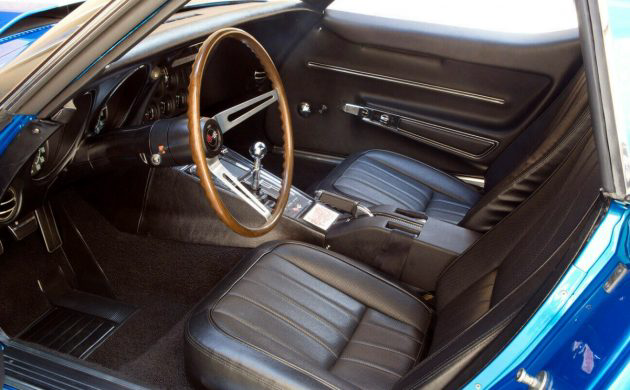 As you can see from the pictures, this fire-breathing monster is absolutely stunning. It's not surprising that it caught the eye of Barn Finds reader Larry D. who was kind enough to tip us off to this find. Even though I have no possibility of ever owning a car like this, it was truly a joy to look over the pictures and learn about this L88's history.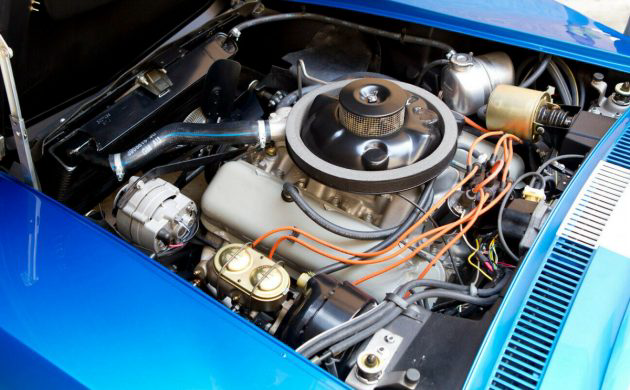 Any L88 Corvette is special — but this might be one of the most special of them all. Which brings up the question — what is the most special Corvette to you? I'd love to hear about your Corvette stories in the comment section!