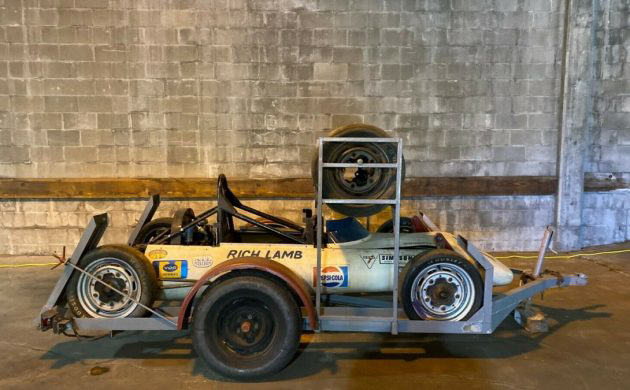 It's amazing how one day, you notice a make or model of car you assumed would always be plentiful suddenly doesn't exist in any significant quantity. Original, authentic Formula Vee race cars are one such model that I recall seeing come up for sale quite often, traded throughout circles of racers looking to get into track days on the cheap. It could be that I don't see much about them due to being out of the autocross loop, or perhaps they're too old for most track day fiends. No matter what, they are still super cool, especially when wearing patina like this and mounted on a period Zink trailer. Find the Formula Vee here on eBay where bidding is at $1,500 with no reserve.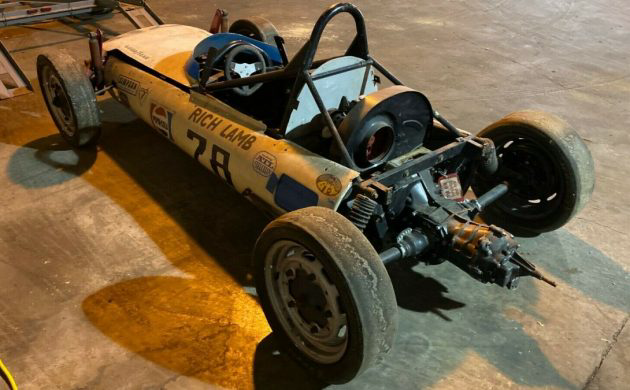 The seller certainly sounds like someone who has been around these cars before, noting this is one of two Formula Vees he owns. This example was purchased as a spare that has been sitting in storage, but the transaxle was apparently rebuilt in 2009. The tires are quite old, as the seller notes they're at least 10 years old and possibly more. The engine is an unknown in terms of its health, but the seller seems confident the 1200 cc mill will fire up again with minimal tinkering. The bodywork isn't perfect, with some evidence of damage to the shell in the eBay photos. Hopefully that awesome patina will never disappear.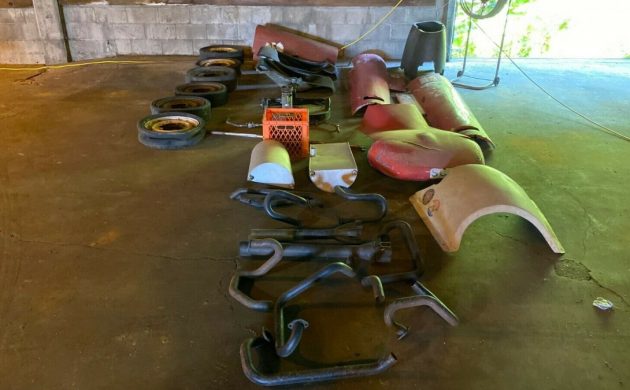 A bevy of spare parts will be included with the sale, including spare wheels, extra bodywork / panels, and other mechanical components. The seller notes the parts stash came out of Maryland, so hopefully this means they're as rust-free as they look to be in this photo. The location of where a stash of spares originated is important as it relates to vintage components, as parts stored under someone's porch in Maine are usually in a much different state than extra components stored indoors in Maryland. No explicit details are offered on what's included, but given how often a race car relies on replacement components, I'm sure it's all useful stuff.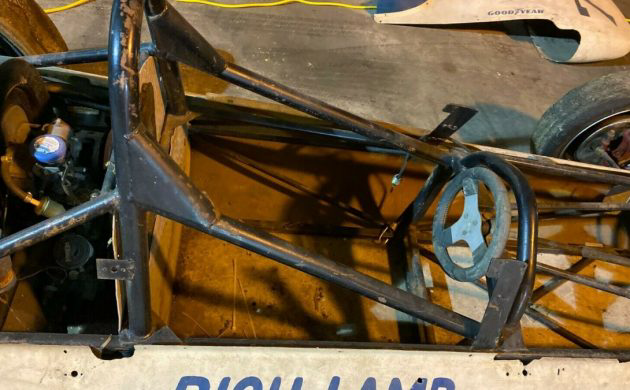 Formula Vees were the epitome of spartan race cars, and have helped numerous amateurs find an affordable way into track day events while using their own vehicle. Simple to work on and with a seemingly endless supply of good, used, air-cooled parts ready to swap on makes this Formula Vees easy to love an to own, especially if you're just dipping a toe into vintage racing. The old-school trailer that's included is icing on the top in this case, both for the period-correct looks and for having the means to take the Formula Vee to its first track event once it's been fully sorted and set up with the proper safety equipment for racing. Don't touch those stickers!