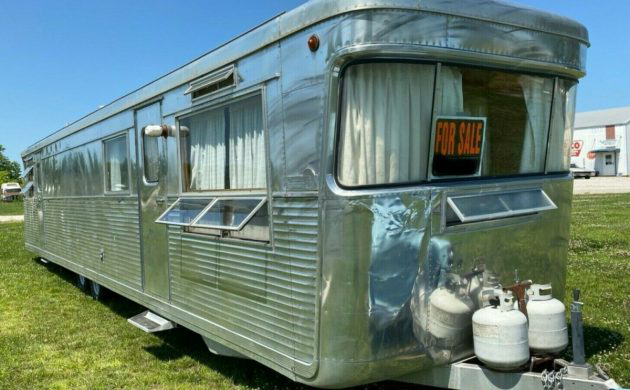 Vintage campers are very popular. The nostalgia of a trailer from the 1950s and 60s brings people back to the times when they were younger and had the freedom that a camper provides. This one is a 40′ Spartan Royal Mansion from 1957 and can be found here on eBay with a current bid of $15,200. We recently featured a 43′ 1955 Spartan Imperial Mansion here on Barn Finds. As one reader pointed out, these are more suited for stationary duty that as a travel trailer, but the seller of this '57 says it recently made a 300-mile trip from Colorado to its current location in Oskaloosa, Kansas! Have a look at this beauty for yourself and let us know if it brings back any memories.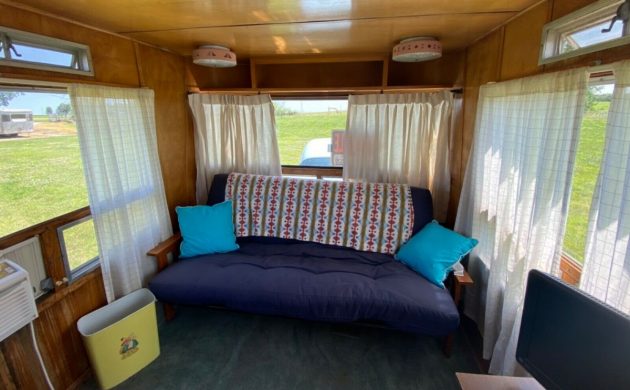 The front portion of the camper contains the living room. Although there have been some modern upgrades like a television, newer refrigerator, and microwave, the trailer is still full of vintage accessories. The dining area features a nice wooden table and chairs. The kitchen features the original eggshell blue range and a ton of cabinets. It looks bigger than some modern apartments!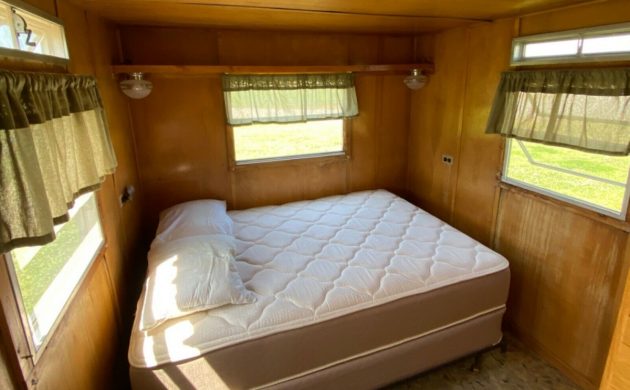 As you pass through the kitchen, you come upon the bathroom that features a large vanity. Beyond the bathroom, you'll find the bedroom in the back of the trailer. From the information in the ad, it seems like this trailer is mostly original. It features the original copper plumbing along with the original electrical wiring. The new owner might need to put some money into those parts of the interior.
Overall, this is a really cool trailer. The seller says the exterior received a full-polish about four years ago. They do say there is a bit of hail damage and the floor has some soft spots. It would make a great tiny house or vacation rental. What would you do with it?