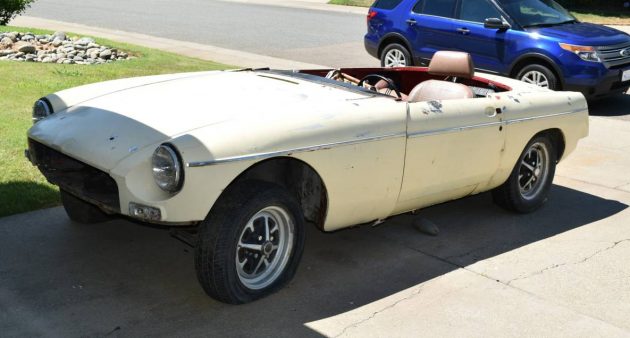 This once, I don't think anyone will think the price is too high unless they'd like to be paid to haul it away. This MGB is rust free, that is, the rust is free along with the rest of the car. It's listed on craigslist here in Sacramento. The engine and transmission have no problems, or anything else because they are not included. For once, here's a British car that doesn't leak unless it's raining.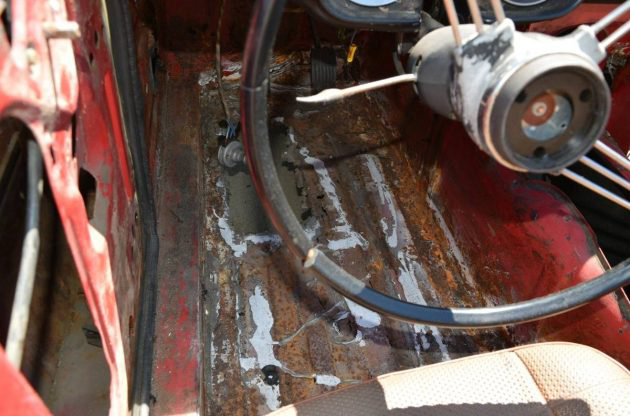 Here's some of that free rust. The other foot-well is similar. Replacement floor pans are available though, so fixing it is possible.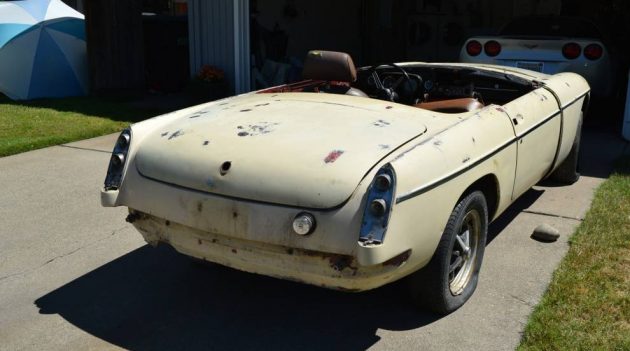 If this MGB is rusted in the typical places, the paint is doing a great job holding it together. Are there enough parts here to make it worth hauling home? Certainly it's worth a look, it's not like it's going to cost you anything!