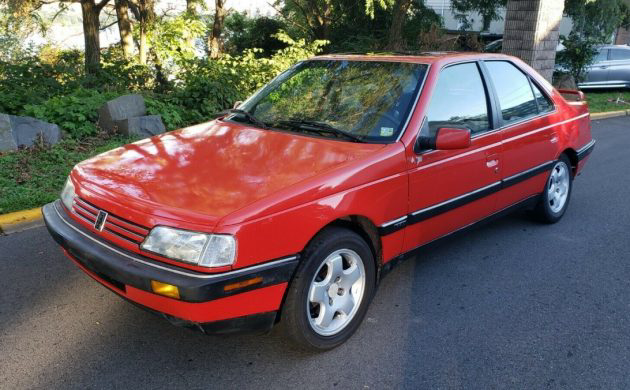 A few days ago, I got a wild hair across my ass to import a Peugeot 205 GTI. Thankfully, the moment passed, as I was attempting to scratch an itch in a way that I shouldn't, but seeing this rare 405 Mi16 sedan has got me all hot and bothered again. To me, this extremely obscure sports sedan is the vehicle of choice for pretending you're living out a scene from Ronin in everyday traffic. Sleeper sedans like this just don't exist anymore (at least not in any decent capacity) and its' a great option if a BMW M5 of the same period is too loud. Find this rare 5-speed Peugeot here on eBay with bidding at $3,000 and the reserve unmet.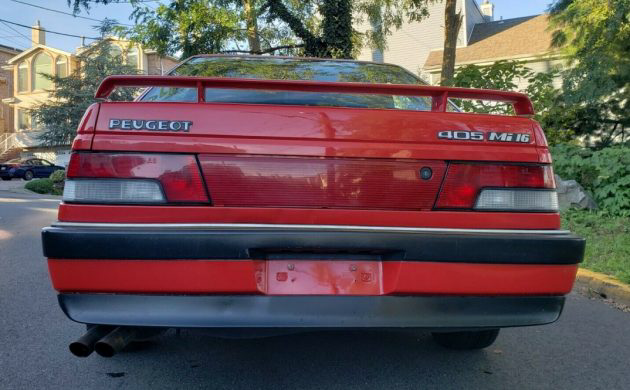 Peugeot's history in the U.S. market is tumultuous at best, and it's a shame the company didn't quite hit the mark with consumers when they rolled out the 406 sedan. This was, by all accounts, a very good sports sedan, certainly able to go toe-to-toe with anything from Mercedes and BMW. The Mi16 package really kicked things up a notch, with aggressive aerodynamics in the form of a sweet body kit; five-speed manual transmission; thickly bolstered sport seats; and a rev-happy four cylinder that made the absolute most of its 150 b.h.p. in the upper reaches of the rev range. It was a sports sedan through and through, and had all the features driving enthusiasts wanted.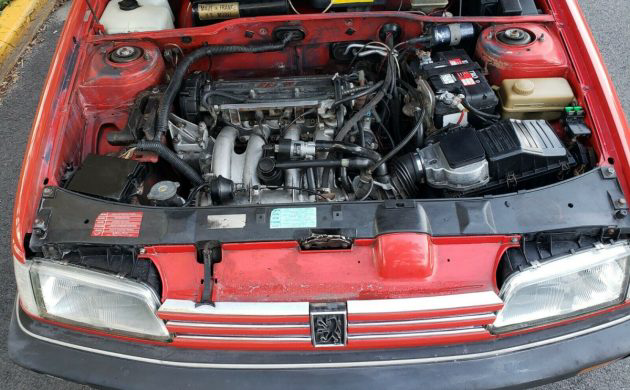 Unfortunately, Peugeot was a few years away from pulling out of the U.S. market by the time the Pininfarina-designed 406 was rolled out. The company's small lineup and limited dealer network didn't do anything to enhance its product line's visibility, even if the 405 was celebrated overseas and on some of the most challenging road courses in existence. The 405 saw successes at the Paris-Dakar rally along with multiple wins at the Pikes Peak hillclimb. Hell, I can remember video games from the first-generation PlayStation that featured the 405 in its simulated racing environments. No matter; just over 2,000 405s were sold in '91 and Peugeot left the U.S. shortly thereafter.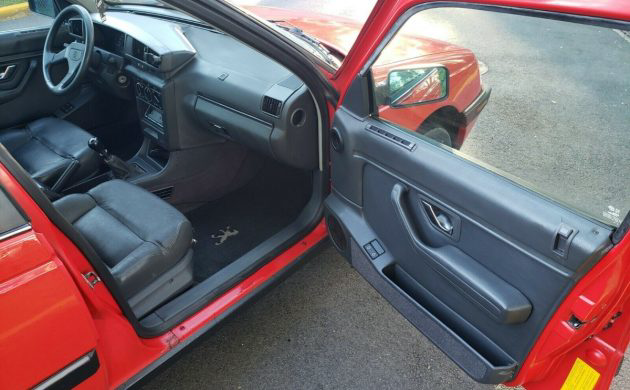 The seller relays that he has enjoyed driving this rare Peugeot, and that it recently did a two-hour drive without issue. That's not much to go on, and I'd be more curious as to the level of spare parts he has that can be included in the sale. I would imagine that the network for spare Peugeot parts in the U.S. is fairly tight at the moment; though, as my 1981 Toyota HiAce project has taught me, nothing is impossible to find if you're willing to spend hours looking. Although I believe cars this rare deserve a reserve price, I hope the seller hasn't positioned it too high as the market for such a vehicle is likely fairly small at the moment. Regardless of what it sells for, I hope it finds its way to a Peugeot enthusiast's garage.