This 1996 Ford Bronco Eddie Bauer edition is a nicely kept example that sports a rare color scheme and comes with a new engine with approximately 1,000 miles on the clock. The bodywork looks tidy and although it has some paintwork in its past, the history report shows no accidents. The Eddie Bauer models were loaded to the gills with additional features and luxury touches, and this example looks to have survived with its leather trim and two-tone color scheme intact. Bidding is active despite the replacement engine, and you can find here on eBay with bids to over $16,000 and no reserve.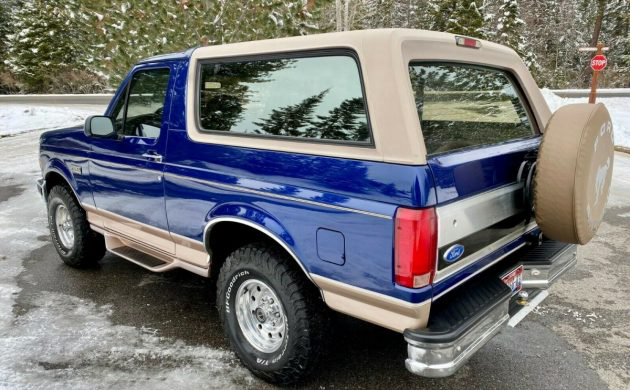 The Bronco shows over 191,000 miles, so the engine replacement makes some sense. The paintwork is shockingly nice for a truck with near 200,000, to the point that I have to wonder if other paintwork has been performed. The seller acknowledges that the hood, fender tops, and cowl were all previously repainted and that the paint matches well, but there's no explanation for this paintwork. The good news is that there's no rust to report, not along the vulnerable areas along the lower edges of the body, nor underneath the truck in the frame or anywhere else. Since the Bronco has primarily lived in Washington State and Oregon, it's not surprising it remains so solid.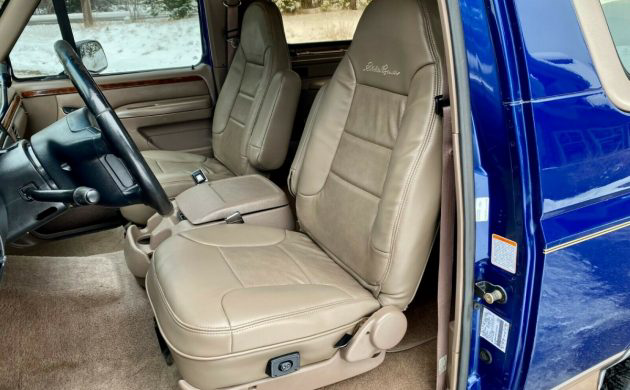 The interior benefits from some new upholstery, and it looks to be the correct style with the Eddie Bauer logo in place. The seller reports that overall, it's good news inside the cabin, with no cracks in the dash and the only alteration being an updated radio with Bluetooth capabilities. The back seat appears to have been left folded up in the stored position for quite some time, as there are some depressions in the material as a result. The carpets look shockingly clean for a truck with this sort of mileage, as do the inner door jambs and door panels. Some wear in noted on the leather-wrapped steering wheel, but it's not worn through.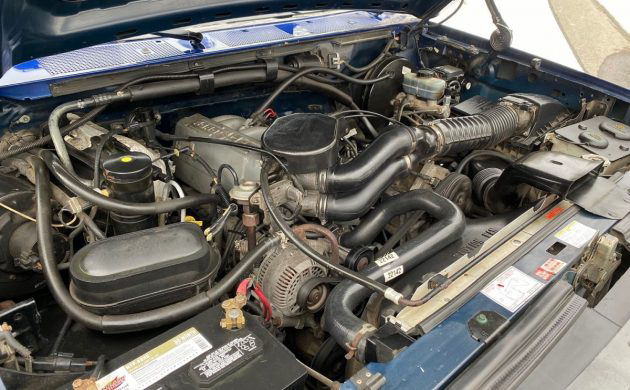 The engine is brand new 5.8 351 long block prepared by S&J Engines of Spokane, WA. The installation looks clean and I likely wouldn't have known it'd been replaced without being told or otherwise having a chance at closer inspection. The seller reports that the transmission was completely resealed and serviced when the new engine was installed and shifts very smoothly. The Bronco will come with receipts for the long block and transmission work, and that a new water pump, distributor and exhaust manifolds were installed at the same time. This seems like a Bronco ready for another 200K miles, and it looks way better than that odometer reading would suggest.