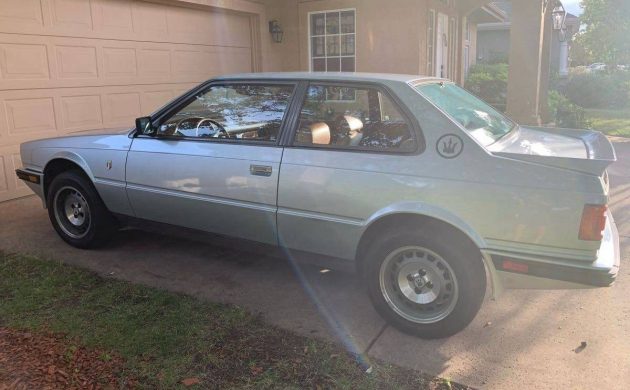 There's a fair amount of hate still out there for the Maserati Biturbo, but I've also seen a renewed appreciation for the notoriously unreliable entry-level motor from the mind of Alejandro De Tomaso. Nostalgia is a powerful drug, yes – but these also weren't the dumpster fires they're often claimed to be when in the hands of a competent owner who keeps up with maintenance. This example has not only been preserved, but it's also a desirable fuel injected model with the preferred manual transmission. Find it here on craigslist for $6,500 in the San Francisco Bay Area.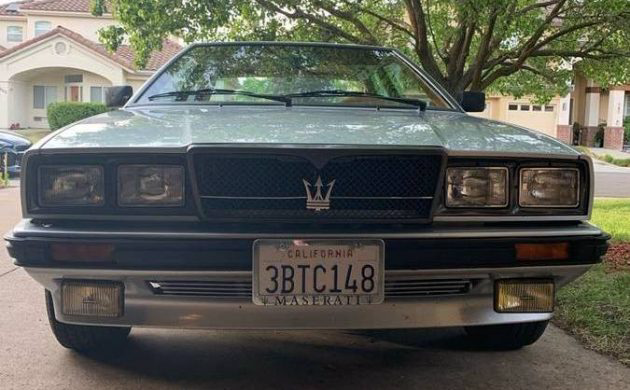 The listing reads like the kind of owner you want to buy one of these finicky cars from, as he specifically mentions ample paperwork documenting the maintenance work addressed in his tenure as owner. Check out the old-school California license plates, too – this Biturbo has been in California for quite some time, if not for life. The bodywork looks incredibly sound with no signs of rust, and the seller mentions just one ding alongside the driver's side door. It's also nice to find one of these that isn't red.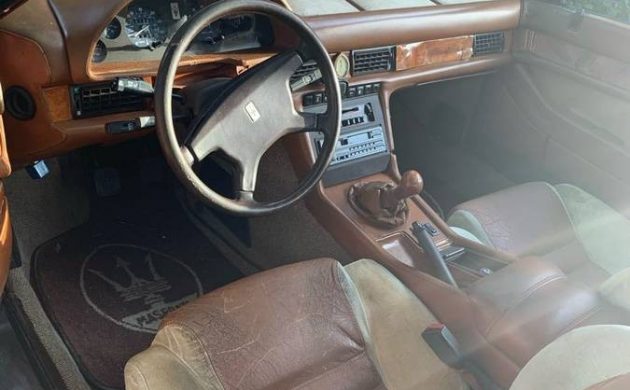 The interior is a bit tired, clearly showing signs of having been parked in the sun for some time. It's not as bad as it could be, and these Biturbo cockpits were pretty fragile from Day 1. The leather seats are cracking, and some of the wood trim is peeling away from dashboard. Seeing original details like the factory floor mats offers further affirmation that this example has been well loved since new. The factory radio and equalizer also appears to remain in the center stack, and the dashboard itself surprisingly shows no signs of cracking.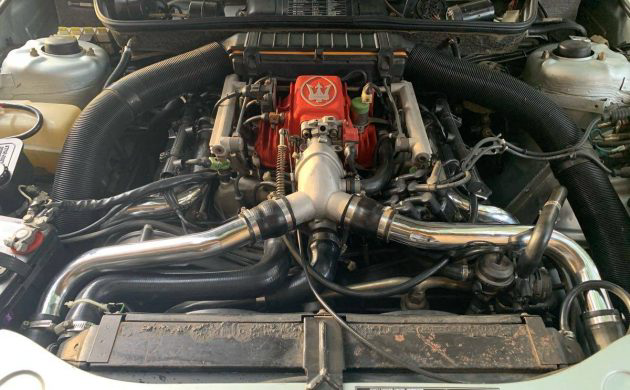 The Biturbo certainly had a reputation for being a bit of a maintenance nightmare, and there were some issues associated with the carburetor setup. That's why the seller isn't wrong to say the fuel injected model is the one you want to buy if you must own a Biturbo, and a coupe with the five speed is the only way to fly, in my book. Get a hold of the service records to verify that the owner has kept up with the maintenance, and there's a good chance you'll be one of the few to enjoy a Biturbo that's reliable enough to make for a nice weekend driver.
Have something to sell? List it here on Barn Finds!