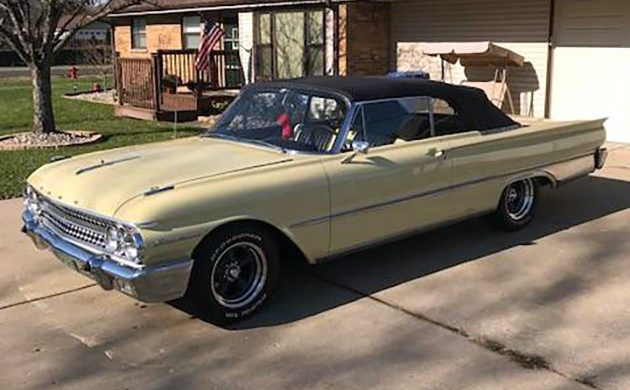 This 1961 Galaxie Sunliner has already been restored and is ready for someone to do some "top-down" cruising. This would make a great car to grab now in preparation for when the weather turns warm again. This is a car that I really like, and I must thank Barn Finder Miguel for referring it through to us. It is located in Bridgeview, Illinois, and listed for sale here on Craigslist.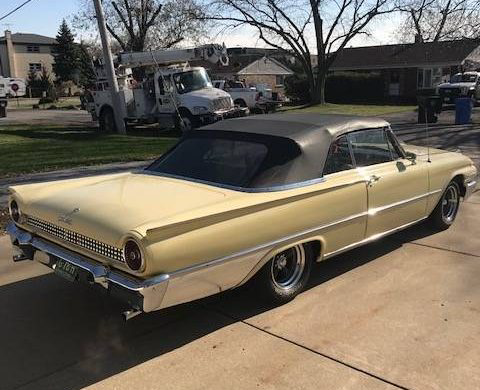 There is no doubt that this Galaxie is an attractive car, and it perfectly demonstrates just how quickly vehicle styling is capable of changing. If you placed this Galaxie side-by-side with its 1959 equivalent, it would be hard to believe that only 2-years separate the two cars. The owner doesn't specify when the restoration on the car was performed, but it generally looks like it completed to a fairly high standard. The panels and paint look good, while the exterior trim and chrome look virtually faultless. The owner supplies a fairly comprehensive catalog of photos (many of which you will find below this story) and they show a very clean underside to the car, with no signs of rust problems. The black soft-top also looks like it might be fairly new. There will be people who may not like the wheels on the car, but I think that they are in keeping with the character of the vehicle. The new owner could always change them if they wanted to achieve a completely original look to the car.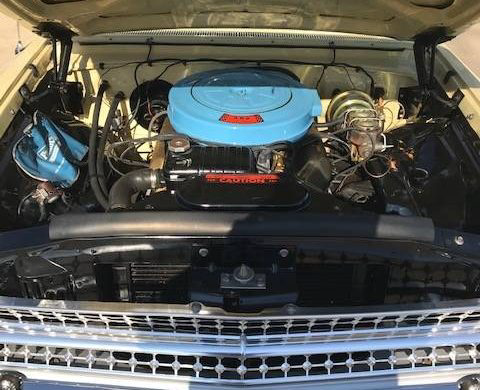 The presentation of the engine bay is also quite impressive. For your money, you get a 352ci V8 engine and a freshly rebuilt Cruise-O-Matic transmission. You also get power steering and what I believe are 4-wheel power disc brakes. If this is the case, then some of you will consider the car to be more of a refurbishment than a restoration. I respect that opinion entirely, but regardless of which side of the fence you may fall, it still makes for a nice car.
Apart from the wrap on the wheel, which I really don't like, it is hard to be critical of the interior. I get the fact that a good wrap will protect a good wheel and save it from wear, but I still don't like them. Anyway, back to the interior. The trim all looks really good, and I would assume that it came in for the treatment when the rest of the car underwent restoration. It is virtually spotless, and this is an area that seems to have been left original. I was searching for the signs of an aftermarket stereo or some other obvious modern convenience, but I can't spot anything.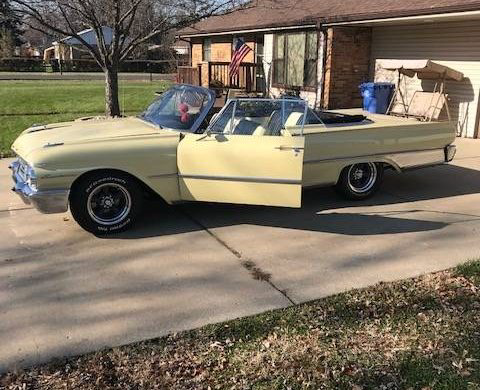 This Sunliner is a really nice car, and the restoration work looks like it has been completed to a high standard. It is not 100% original, but the modifications that have been performed would potentially make this car a safer vehicle than if it were standard. The new owner could choose to reverse these changes and return the vehicle to its original state. This is a car that you could buy and enjoy immediately, and it would attract its fair share of admiring looks and comments into the bargain. The owner has set an asking price of $27,500 for the car, and if you compare it with similar examples that are currently on the market, this one stacks up really well.